Description
The Nipple Play Bull Nose Nipple Jewelry is a classic style of nipple clamps designed to enhance pleasure during intimacy. These nipple clamps feature bull nose ends that are tipped in quality, latex dipped, adjustable tension nipple jewelry.
Nipple Play Bull Nose Nipple Jewelry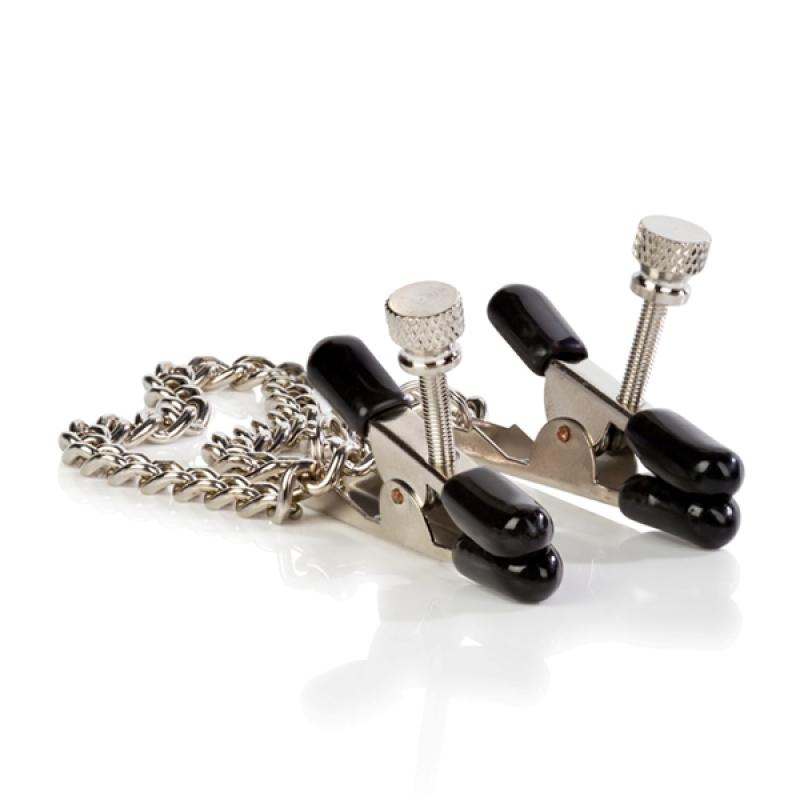 This product includes two nipple clamps that are connected by a 10.5-inch long chain. Each individual clamp measures 2 inches long, providing ample coverage and stimulation.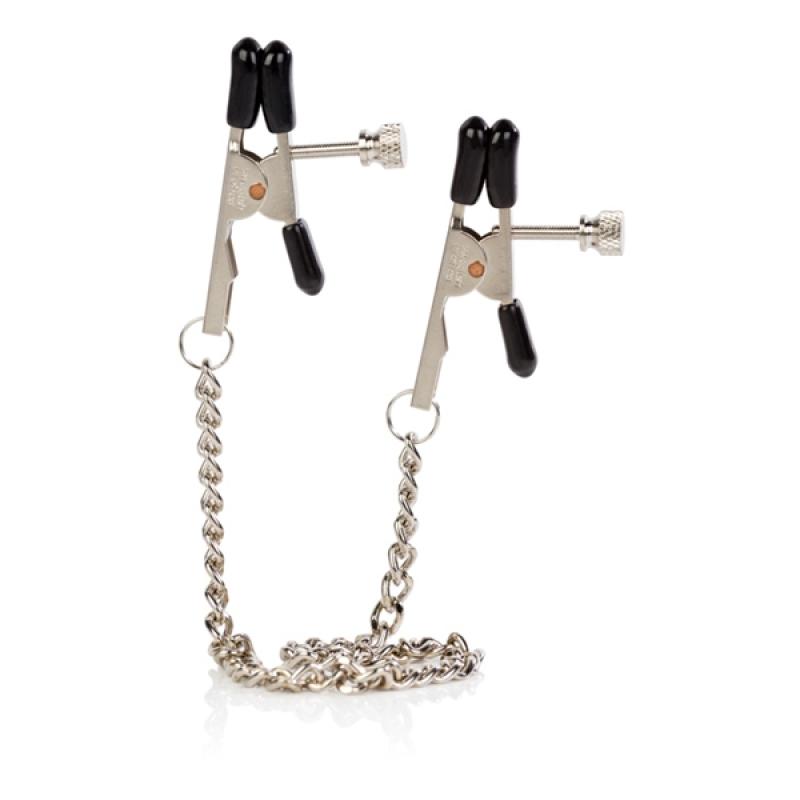 The Nipple Play Bull Nose Nipple Jewelry is made using phthalate-free and non-toxic materials, ensuring the safety of your body during use. The tips of the clamps are latex dipped for added comfort and sensation, while the prongs are made of steel with silver plating.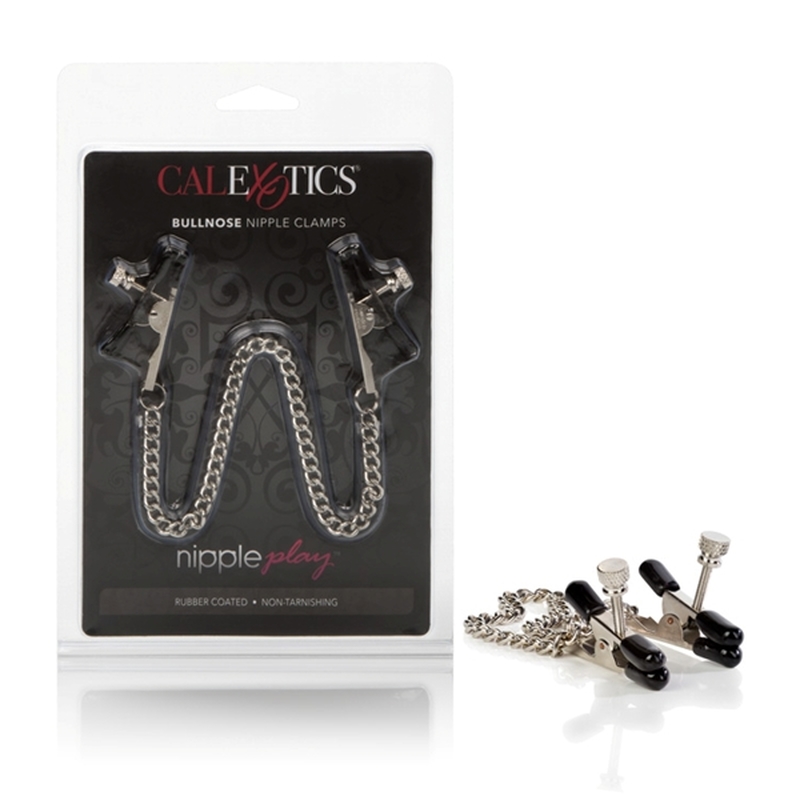 Nipple clamps can be applied to the nipples of both men and women, creating a pleasurable sensation by restricting blood flow and applying pressure to the nipples. The amount of pressure can be easily adjusted to suit individual preferences, making this product customizable for varying levels of intensity.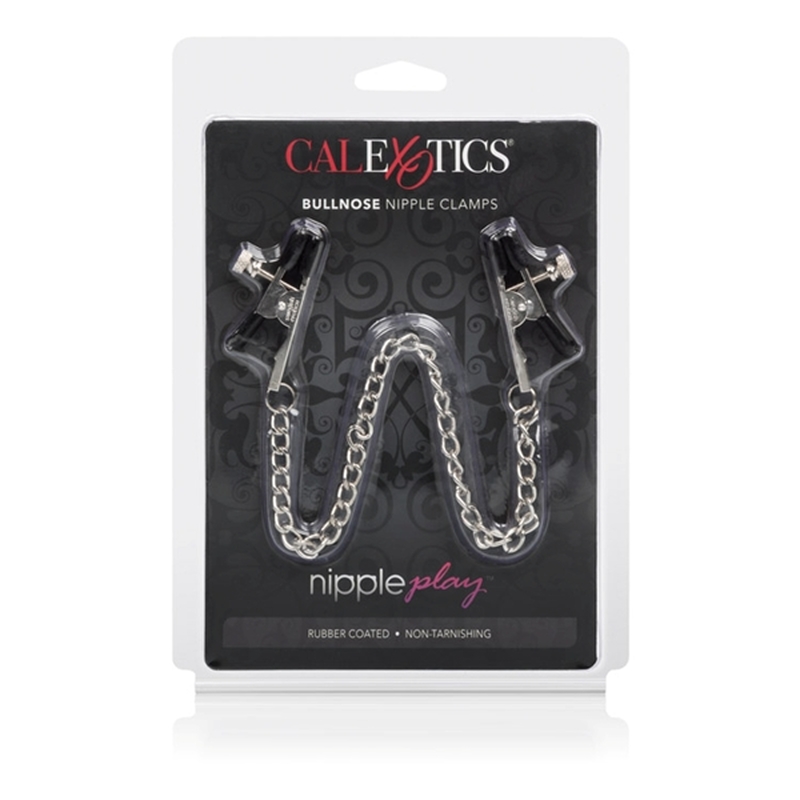 It is important to note that this product contains natural latex rubber, which may cause allergic reactions in certain individuals. If you have a latex allergy, it is recommended to exercise caution when using this product.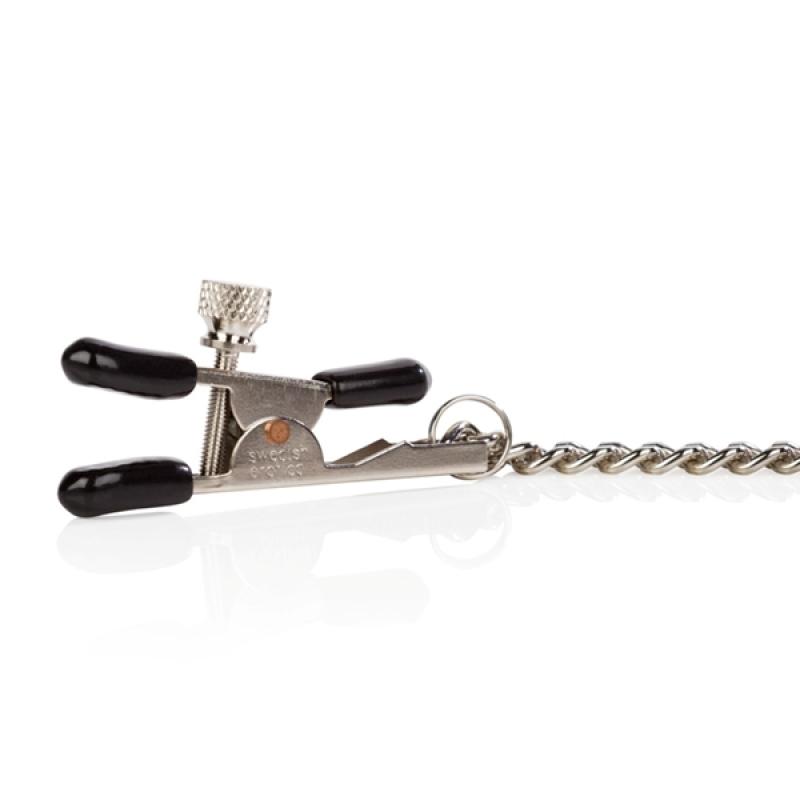 The Nipple Play Bull Nose Nipple Jewelry is categorized under "For Women, Attire & Adornments, Adornments" and is a registered trademark of California Exotic Novelties, a reputable brand in the sexual wellness industry.
Overall, this nipple jewelry is a versatile and stimulating addition to your intimate experiences, allowing you to explore and enhance nipple pleasure in a safe and enjoyable way.