Description
Introducing the Wicked Ultra Chill Lube 2 Oz, a revolutionary personal lubricant designed to enhance your intimate experiences. This silicone-based lube is part of the Wicked Sensual Care Collection, a renowned line of vegan and cruelty-free products developed by skincare industry expert Carrie Smith and certified by PETA.
Wicked Ultra Chill Lube 2 Oz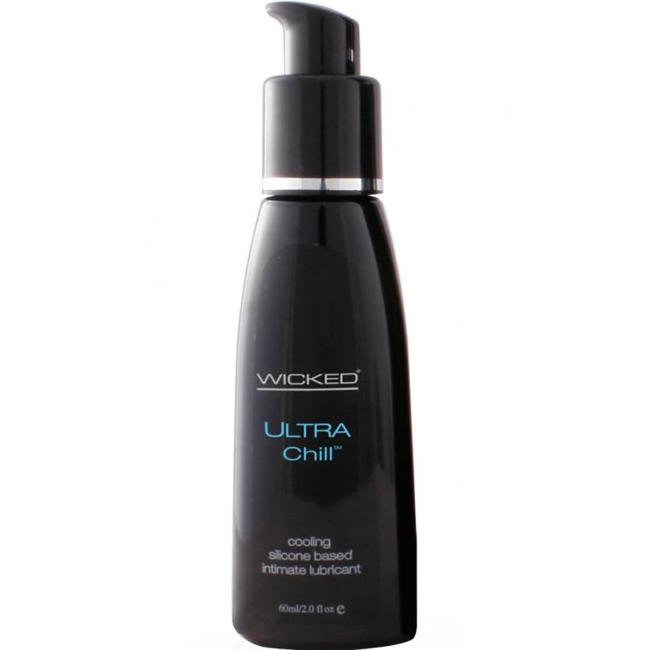 The Wicked Ultra Chill Lube is specially formulated to provide thrilling sensations and heightened sensitivity at pleasure points. Its unique blend of cooling extracts invigorates and stimulates, enhancing natural lubrication and adding moisture and glide. With its long-lasting formula, you can enjoy intense arousal and satisfaction without any stickiness.
Rest assured that this high-quality product is made in the USA using body-safe materials. It is free from glycerin, parabens, and animal by-products, making it suitable for those with sensitivities. The Wicked Ultra Chill Lube comes in a convenient 2-ounce bottle, perfect for travel or discreet storage.
To use, simply apply the lube to areas where lubrication is desired. When you're done, it cleans away easily with mild soap and water. The ingredients include Dimethicone, Dimethiconol, Water, Caprylyl Methicone, Menthyl Lactate, PEG-12 Dimethicone, and Menthol, all carefully selected to provide the ultimate pleasure.
Whether you're looking to enhance your intimate moments or add some extra excitement to your bedroom adventures, the Wicked Ultra Chill Lube 2 Oz is the perfect choice. Purchase this silicone-based lubricant today and experience the ultimate pleasure. Explore our categories, including Lubricants, Silicone Based Lubricants, Health and Beauty Aids, Hygiene, and Intimate Care. Buy one now and heighten your pleasure in 2022!