Description
The Skwert Small 3 Oz is a 4-piece douche set from Rascal Toys. It includes three unique and hygienic translucent wands designed for intimate hygiene. The set features one soft silicone wand, one deep cleaning ABS plastic wand, and one firm and easy-to-insert ABS plastic wand.
Skwert Small 3 Oz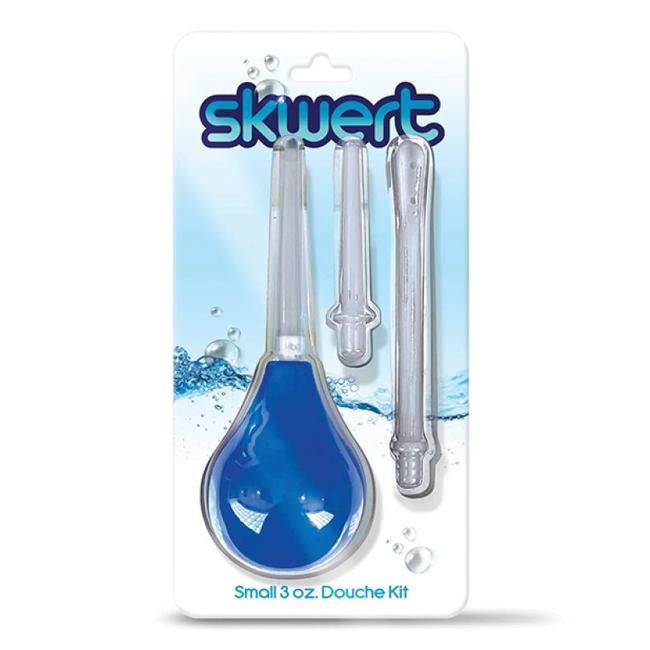 The measurements of the bulbs are 3 inches by 2.5 inches with a capacity of 3 ounces. The thin tip wand measures 3.3 inches by 3 inches with one hole, while the silicone wand measures 4.2 inches by 5 inches with one hole. The thin tip wand measures 5.4 inches by 5.8 inches with eight holes.
Cleaning the Skwert Small 3 Oz is easy and hassle-free. Simply use mild soap and water. This douche set is also compatible with all types of lubricants, making it versatile and suitable for different preferences.
The Skwert Small 3 Oz falls under various categories, including anal toys, sex toys for couples, health and beauty aids, sensual kits, anal douches, enemas, hygiene, and intimate care. It is designed to provide a pleasurable and hygienic experience for individuals or couples. The product is expected to be available until 2023.