Description
Ouch! Urethral Sounding Stainless Steel Plug With Ring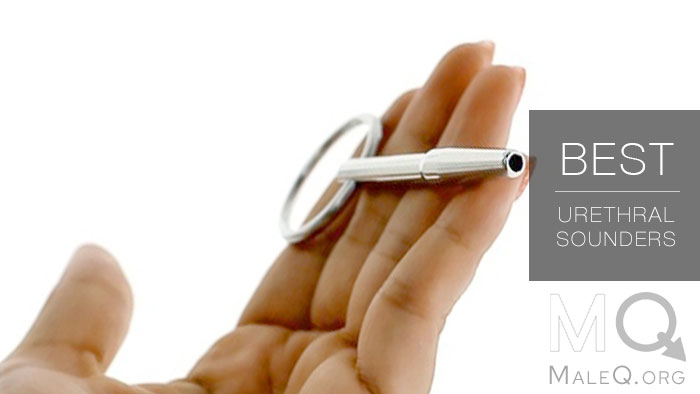 Introducing the Ouch! Urethral Sounding Stainless Steel Plug With Ring — an adventurous foray into the world of heightened pleasure and exploration.
Crafted from premium stainless steel, this sounding plug boasts both strength and durability, giving it a rugged, formidable appearance. The graduated head, smooth to the touch, ensures a comfortable and seamless insertion into the urethra. This exceptional design invites you to embrace a new realm of intimate sensations.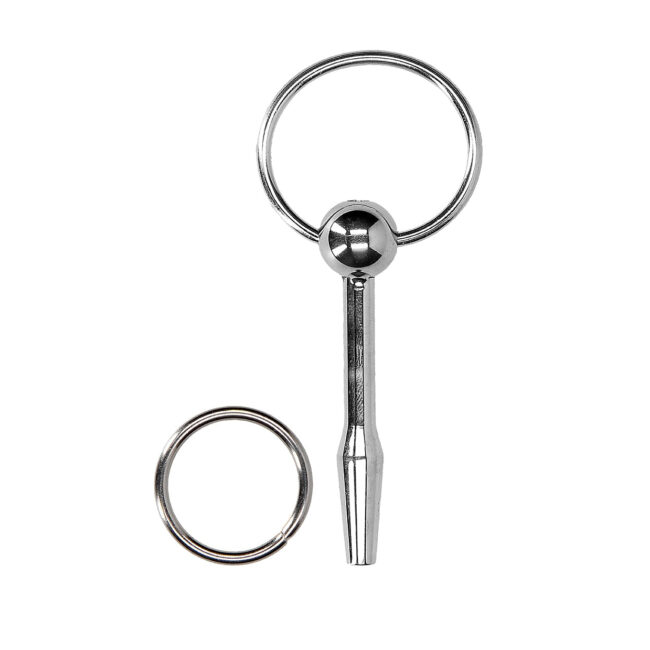 The hollow body allows for unhindered airflow and fluid movement, prioritizing both comfort and peace of mind throughout your playtime.
Are you a curious soul, eager to delve into the intriguing world of urethral stimulation, or perhaps an experienced explorer seeking new heights of pleasure? The Ouch! Sounding Plug is designed for all who dare to push boundaries and discover new dimensions of intimacy. The strategically placed O-ring not only facilitates easy removal but also adds an exciting element to your play.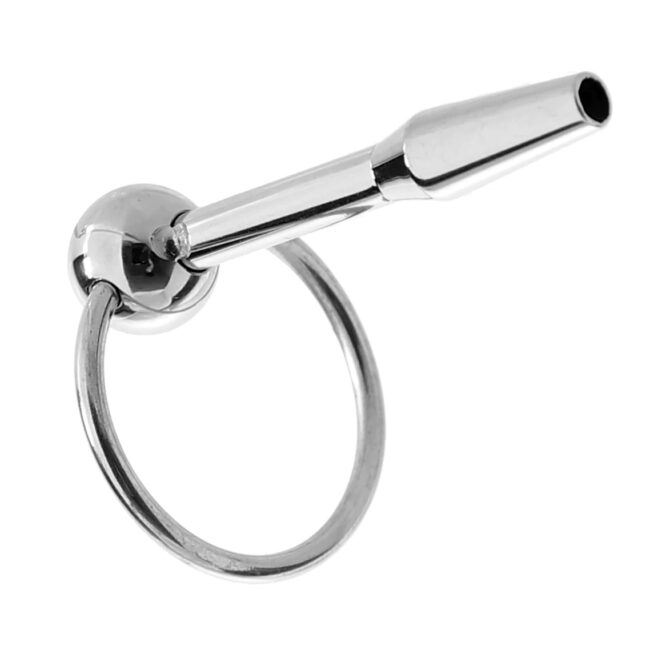 Sounding is a thrilling, unconventional practice that beckons you to step outside the bounds of tradition and embrace the unknown. By directly stimulating the highly sensitive nerve areas in the penis head and the elusive P-spot, sounding provides an intense and unique sexual impulse for those with the courage to embark on this journey.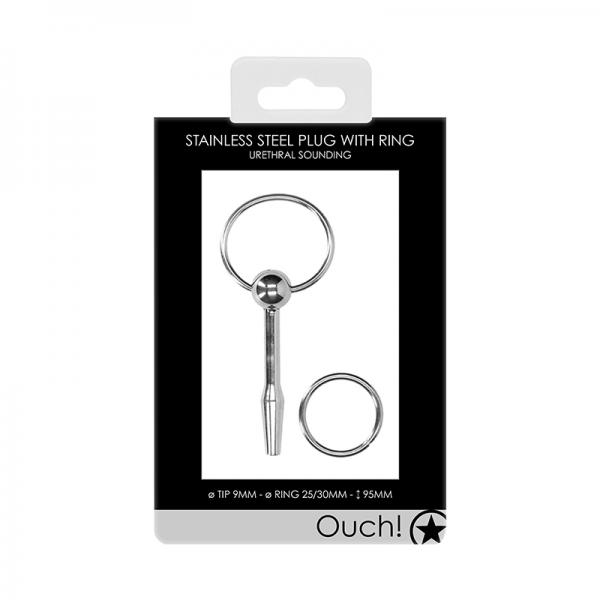 The strong metal gives this sounding a tough look, and makes it easy to insert into the urethra. made from high quality stainless steel, the smooth graduated head is easy to inserst.  The hollow body allows for air and fluids to flow freely. Are you a urethral discoverer, or are you curious about this? The O-ring makes for easy extraction, and great play. Sounding is exciting, because it's fairly unknown, different, risky and non-traditional. The urethra passes by particularly sensitive areas in the penis head and the P-spot. Sounding stimulates these nerves directly, offering a great sexual impulse for those who dare.  Remember: inspect / wash / sanitize / sterilize. Play safe!
Dimensions package 4.13″ x 0.63″ x 5.98″
Weight package 1.73 oz
Product dimensions 1.57″ x 0.59″ x 3.66″
Product weight 0.99 oz
Product diameter 0.35″
Insertable length 2.48″