Description
Introducing the Master Series Grand Mamba XL Cock Sheath with Jock Strap, the ultimate solution for those seeking to enhance their intimate experiences. Designed with both comfort and pleasure in mind, this clear penis extender is here to revolutionize your bedroom encounters.
Master Series Grand Mamba Xl Style Cock Sheath W/ Waistband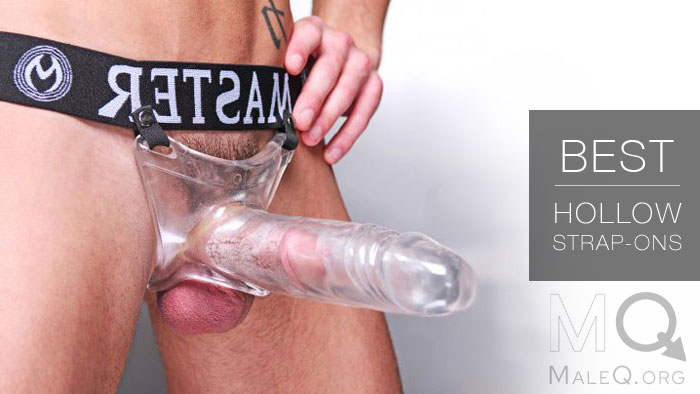 Featuring a perfect balance of length, girth, and hardness, the Grand Mamba XL Cock Sheath adds a new dimension to your natural endowment, allowing you to truly impress your partner. Its innovative design allows your own rod to show through, giving you the confidence to take your performance to the next level.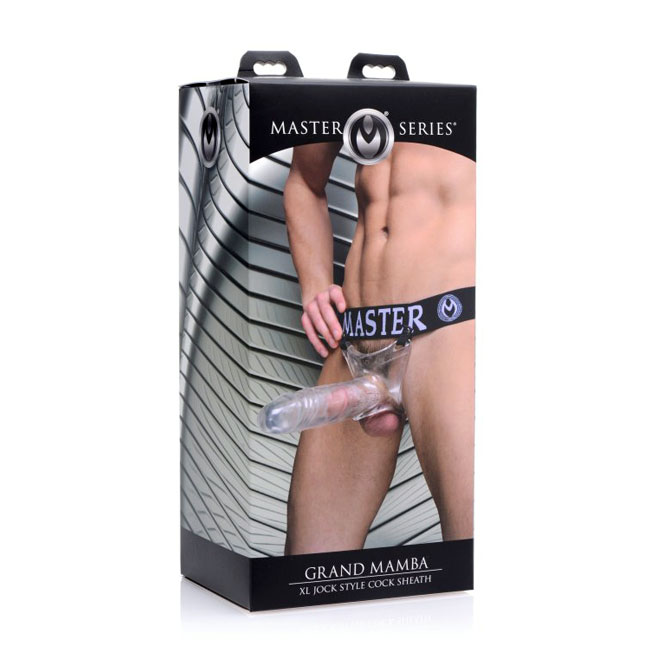 Crafted from high-quality Thermoplastic Rubber (TPR), the realistic head and textured shaft provide an incredibly lifelike sensation, ensuring a mind-blowing experience for both you and your partner. With a generous 7.5 inches of insertable length and a satisfying 2-inch diameter, this sheath is perfectly suited for those craving a fuller and more satisfying encounter.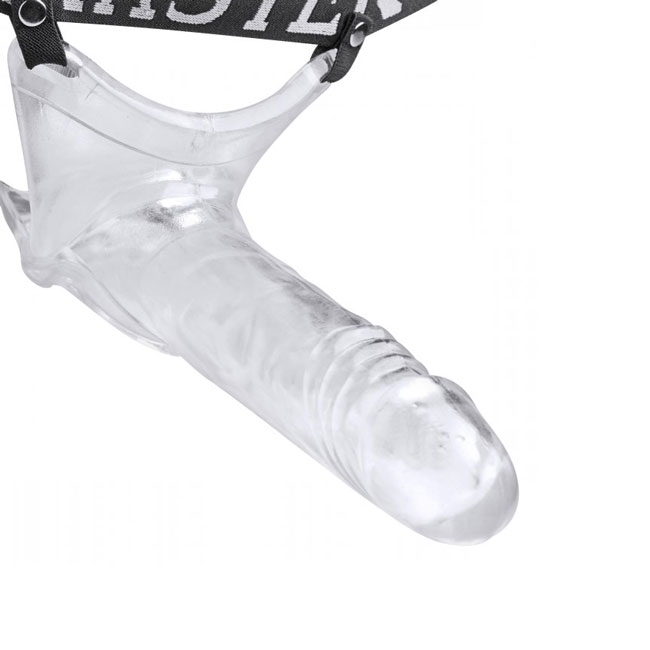 The ergonomic base and elastic waist of the accompanying jock strap ensure a secure and comfortable fit, holding the sheath tightly against your body, so you can focus solely on pleasure. Whether you prefer it hard or soft, the Grand Mamba XL Cock Sheath caters to your desires, with a convenient hole at the base that allows your balls to hang down, adding to the natural feel.
Experience unparalleled versatility with the single strap running up the back, providing additional support and stability during intimate moments. The sturdy elastic material stretches to fit most body sizes, making it an ideal choice for a wide range of individuals.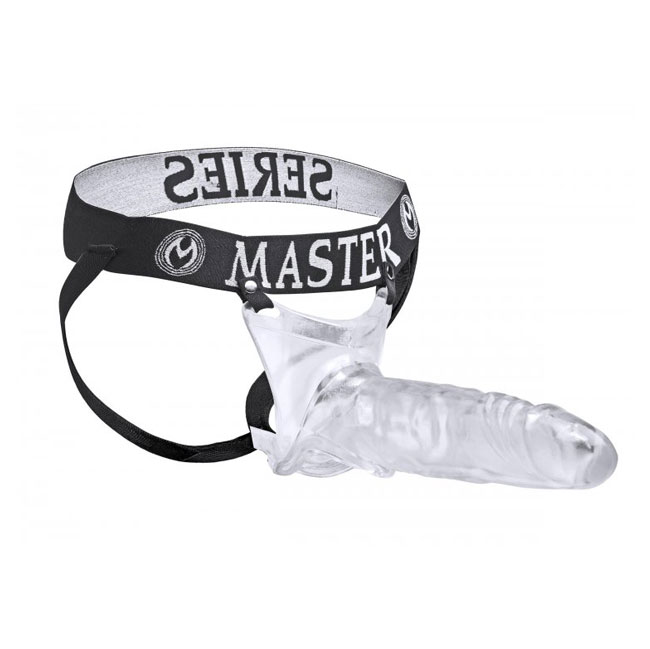 Indulge in the realistic and veiny texture of this premium-grade sheath, designed to heighten stimulation and intensify every thrust. The Master Series brand ensures exceptional quality, durability, and satisfaction, so you can confidently explore new realms of pleasure.
Unlock a world of pleasure with the Master Series Grand Mamba XL Cock Sheath with Jock Strap – the ultimate tool for those who desire enhanced sensations and a more fulfilling experience. Get ready to take your intimate moments to extraordinary heights with this incredible addition to your bedroom repertoire.
Product Details
Insertable Length: 7.50 Inches
Width: 2.00 Inches
Color: Clear
Genre: Couples , For Men
Feature: Hollow, Phthalate Free
Clothing Size: One Size Fits Most
Shape: Phallic
Material: TPR/TPE
Texture: Veiny
Brand: Master Series
Manufacturer: XR Brands
UPC: 848518020796
Weight: 1.23 lbs