Description
Hitting the lubricant scene a year after the Elbow Grease Classic Gel, Elbow Grease Hot Gel was the first warming water-based lubricant on the market! The new water-based lubricant market needed something innovative and adventurous. Elbow Grease Hot Gel was the answer. The warming agent in the formula is menthol, which awakens sensations you didn't know you had!
Elbow Grease H2O Gel Hot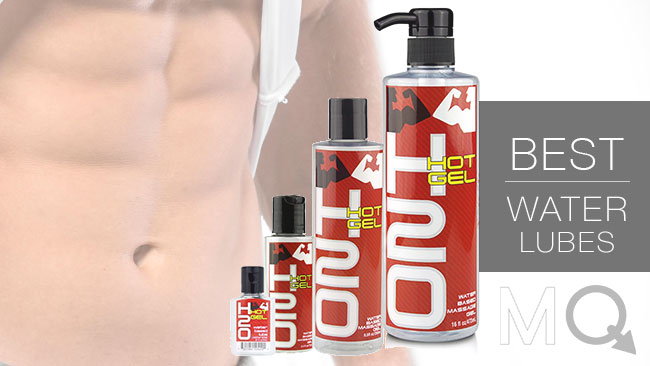 Elbow Grease Hot Gel is a thick long-lasting lubricant, providing a warming sensation, which enhances your sensual experience. Tease your senses when you apply Elbow Grease Hot Gel to the perineum and testicles! The gel creates a tingling sensation that feels both cool and warm! The market demanded water-based lubricants to be used with condoms, so we created a wonderful thick and viscous gel lubricant.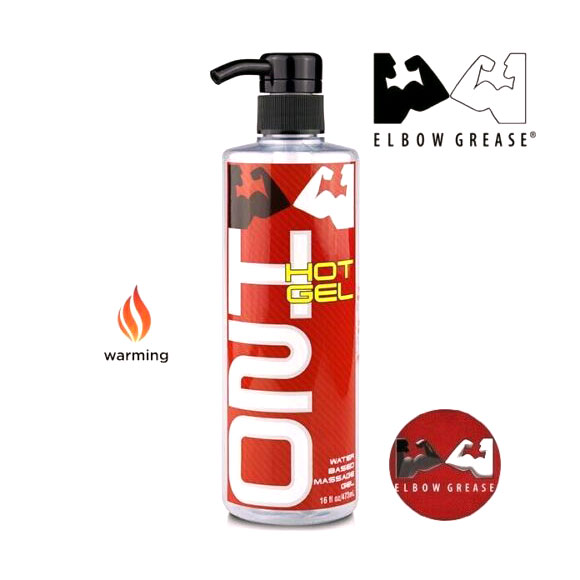 Elbow Grease Classic Gel is a thick long-lasting lubricant that enhances your sensual experience. The Classic formula has been a favorite for many years and continues to be one of the best sellers! The ultimate lubricant for masturbation and anal play is now a water-based personal lubricant for use with latex condoms.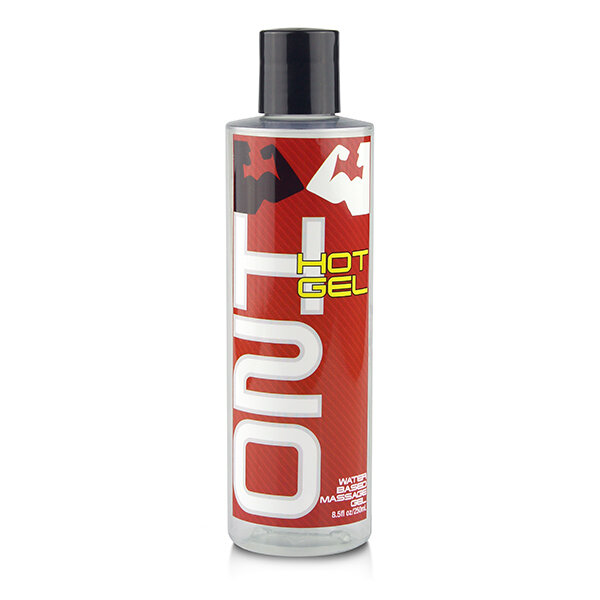 Elbow Grease Gel is manufactured to strict standards. None of the Elbow Grease Lubricants contain Nonoxynol 9, n-9. Does not contain contraceptives. Is latex condom compatible. Use it over a thin coat of our FUSION Original Bodyglide silicone lubricant for a unique, ultra-slippery experience. 2.5 ounces in a discreet plastic container. Elbow Grease Gel Classic Formula. A safe, long-lasting premium water-based lubricant specifically designed to enhance your sensual experience. Manufactured to strict standards for quality and performance.
Ingredients: Deionized Water, Paraffin, Peg-8, Sorbitan Stearate, Polysorbate-60, Stearic Acid, Stearyl Alcohol and Ceteareth-20, Cetyl Alcohol, Lanolin, Borax, Methylparaben, Propylparaben, Imidazolidiny Urea, Menthol.
Elbow Grease Lubricants, Fusion Lubricants, and Encounter Lubricants are registered trademarks for the B. Cumming Company Inc. Made in the USA