Description
Introducing the Adam's 4 Piece Anal Plug Kitby Evolved Novelties. This incredible kit is designed to help you explore your backdoor desires with four different shapes and sizes, allowing you to find the perfect fit for your pleasure.
Adam's 4 Piece Anal Plug Kit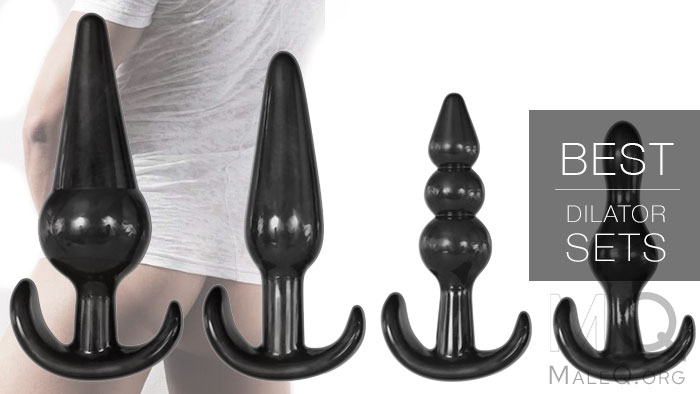 Each kit includes two smaller butt plugs with bulbous tips for titillating entry, as well as two larger plugs with unique designs. Whether you're a beginner or an experienced anal player, this kit has something for everyone.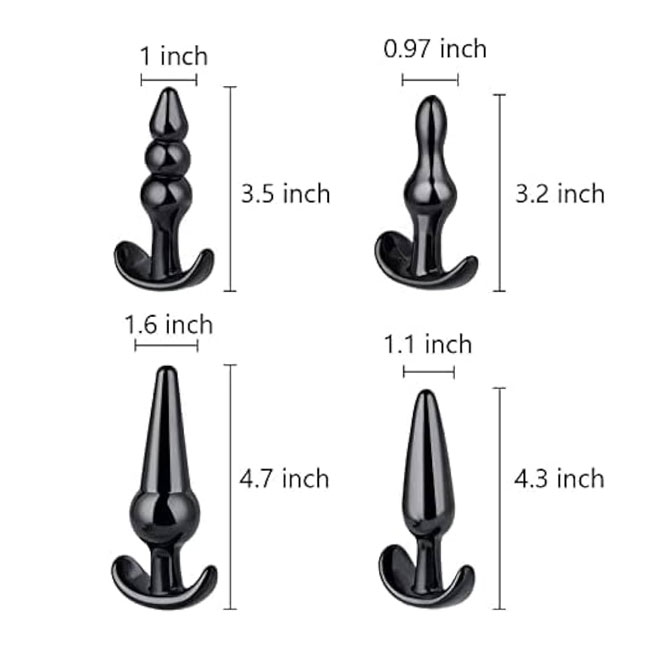 The first plug in this kit is the Bubble Plug – curvy, cute, and measuring 3.14 inches long by 0.94 inches wide. Its gentle shape and petite size make it perfect for beginners or those who prefer a smaller plug.
Next up is the Ribbed Butt Plug, which features a stimulating texture that adds an extra layer of excitement. This plug measures 3.49 inches long by 0.94 inches wide and provides incredible sensations with its ribbed design.
The Smooth Plug in this kit offers a classic shape and a more substantial size. With its 4-inch length and 1.07-inch width, it provides a satisfying filling sensation that is sure to please.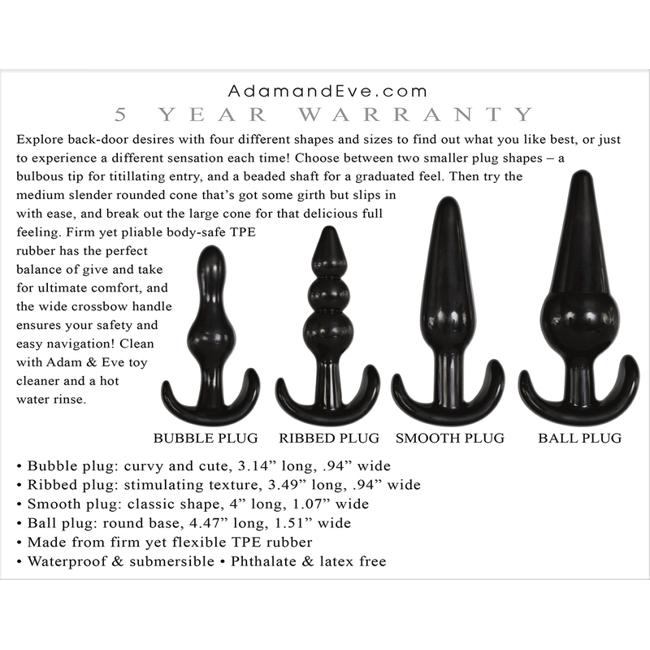 Lastly, the Ball Plug features a round base for easy insertion and removal. Measuring 4.47 inches long by 1.51 inches wide, this plug offers a more intense stretch and fuller feeling.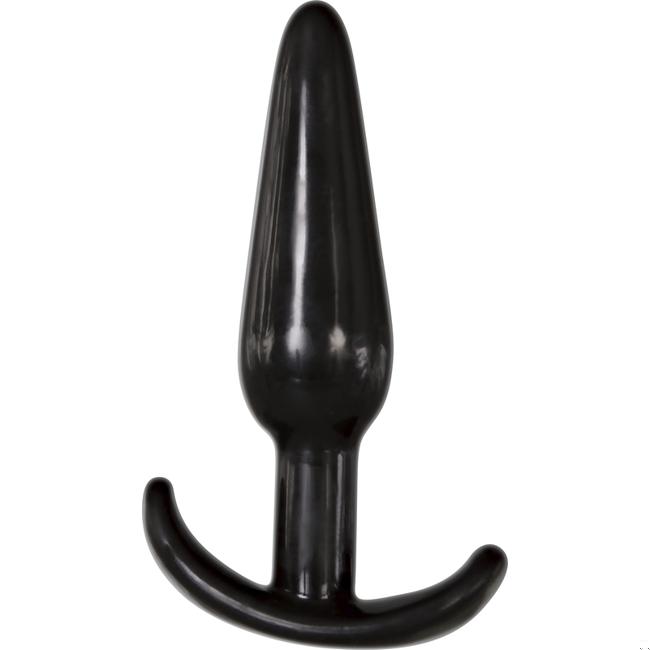 Made from firm yet flexible Thermoplastic Elastomers (TPE), these waterproof anal plugs are both durable and comfortable. They are also phthalate-free and latex-free, ensuring a body-safe experience every time.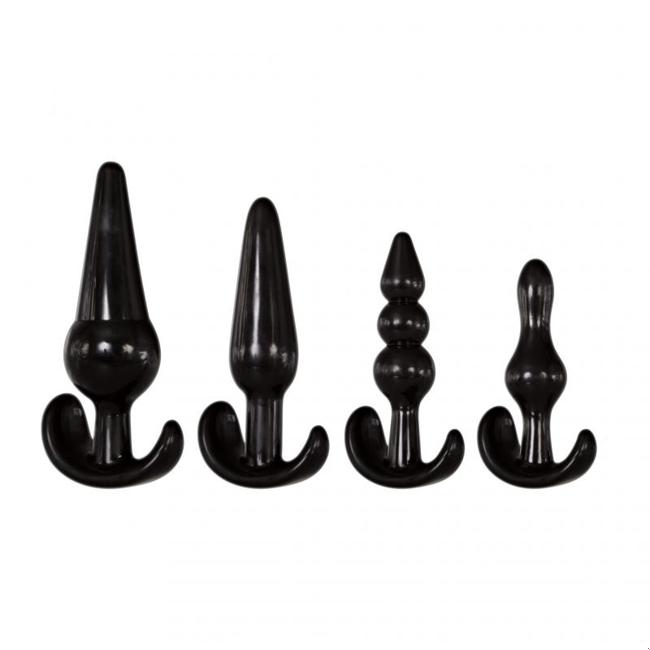 This versatile anal plug kit is perfect for solo or couples play, allowing you to explore new sensations and heights of pleasure together. Whether you're a man or a woman, this kit is suitable for everyone looking to enhance their anal play experiences.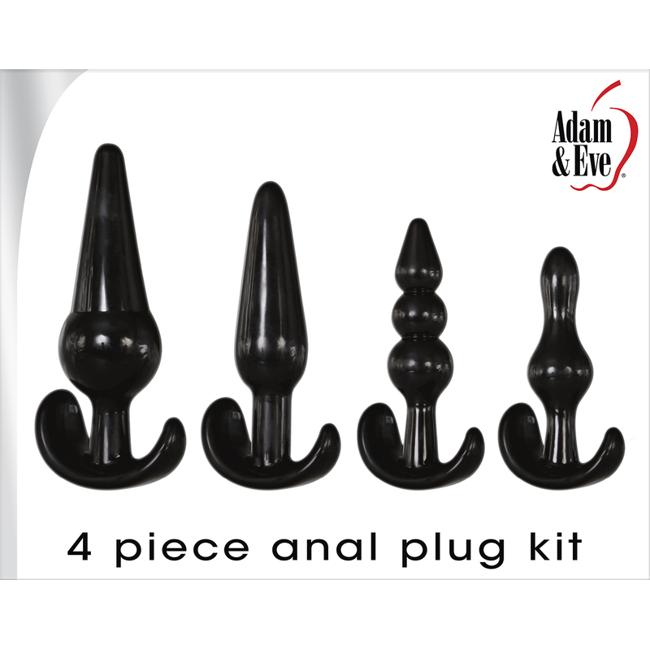 With a 5-year warranty, you can feel confident in the quality and longevity of these anal plugs. They are a fantastic addition to any collection and are sure to provide endless hours of pleasure.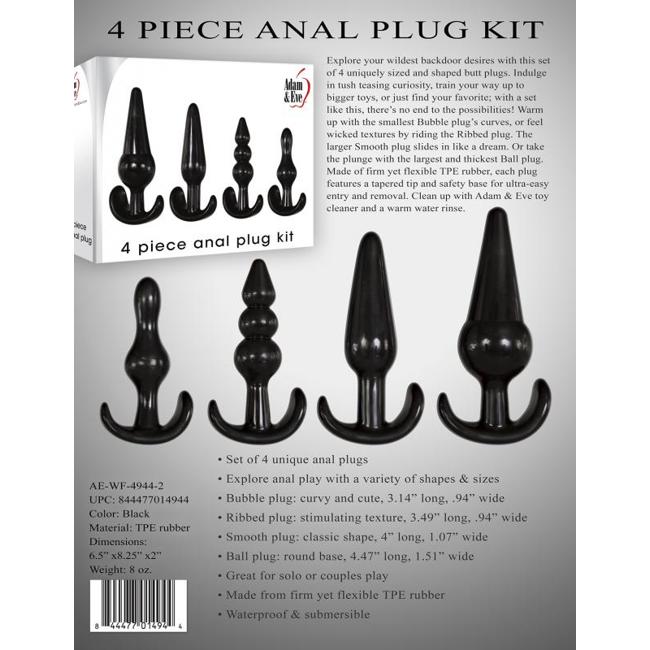 In conclusion, the Adam & Eve 4 Pc Anal Plug Kit is a must-have for anyone interested in exploring anal play. With its variety of shapes and sizes, high-quality materials, and durability, this kit is perfect for beginners and experienced users alike. Get ready to discover new sensations and indulge in ultimate pleasure with the Adam & Eve 4 Pc Anal Plug Kit.