Description
Introducing our Urethral Sounding Metal Dilator Set of 5, a daring exploration into uncharted territory for those seeking a unique and exhilarating experience in their intimate adventures.
Urethral Sounding Metal Dilator Set of 5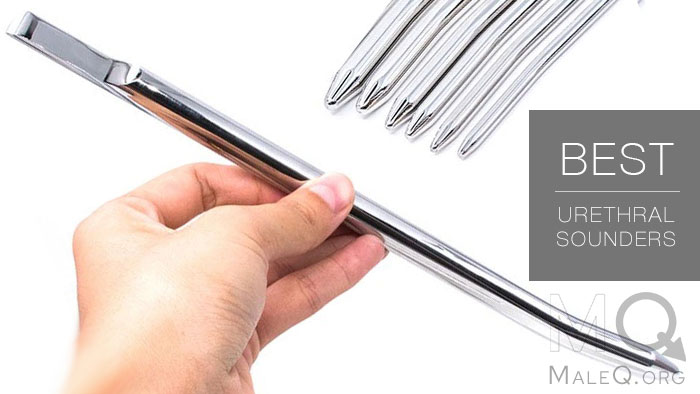 Crafted from robust stainless steel, this set exudes strength and durability, ensuring a smooth and easy insertion into the urethra. The metal construction not only provides a tough aesthetic but also guarantees a seamless glide, allowing you to focus on the sensations.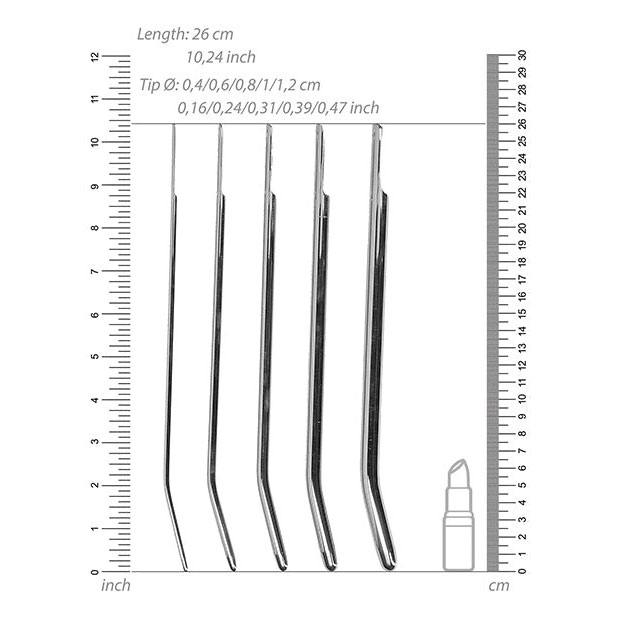 Sounding is an unconventional yet thrilling practice, offering a sense of mystery and adventure. It ventures into uncharted territory, embracing the unknown and pushing boundaries in the realm of pleasure. This daring journey directly stimulates the nerves surrounding the penis head and the elusive P spot, delivering an intense sexual impulse for those bold enough to embark on it.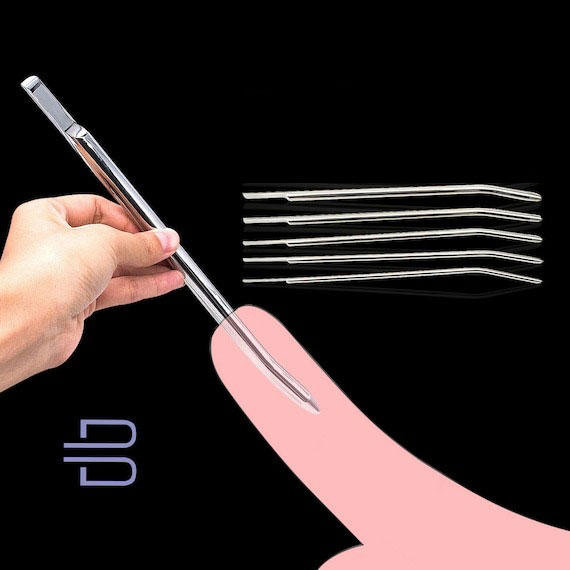 Our set includes five distinct urethral dilator sounding tools, each varying in size. This progressive approach allows you to start with a comfortable size and gradually work your way up to more substantial dimensions, ensuring a customized experience tailored to your preferences and comfort level.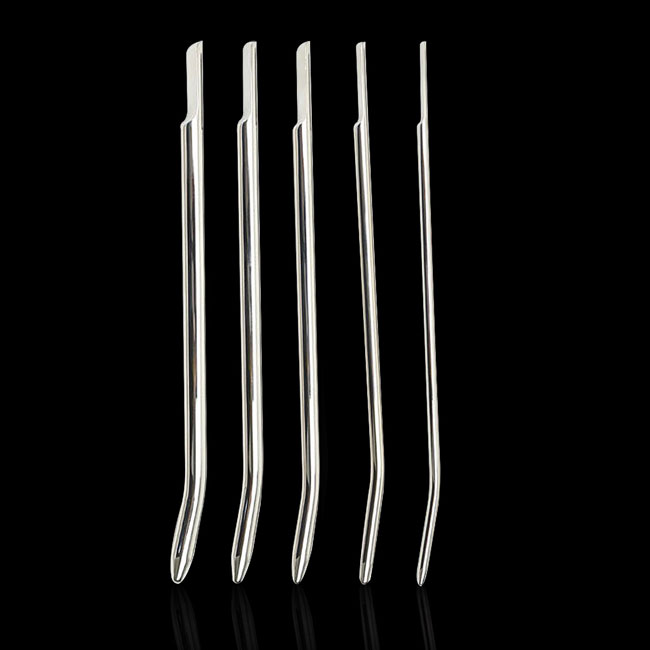 Specifications:
Overall Length of Sounds: 10.25 inches
Diameter of Sounders (smallest to largest): 0.16 / 0.24 / 0.34 / 0.39 / 0.47 inch
Prioritize your safety and pleasure with proper care. Remember to inspect, wash, sanitize, and sterilize your set before and after each use. Play safe, explore boldly, and embrace the thrilling sensations that await.
Unleash your desires with our Urethral Sounding Metal Dilator Set of 5, designed for those who crave the extraordinary. Elevate your intimate experiences and embark on a journey that defies convention.
Weight package 20.14 oz
Product dimensions 7.48″
Product weight 18.7 oz
Materials Stainless Steel