Description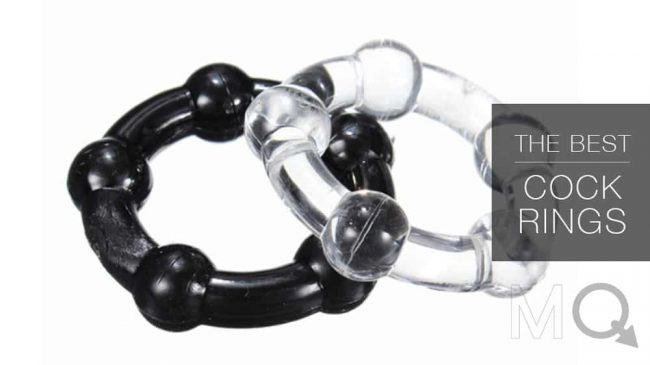 The Stay Hard Beaded Cock Ring set is super stretchy, and gives percision stimulation. Wear these 3 rings together or separately for new orgasm experiences. All 3 cock rings have pleasure nubs to provide extra stimulation for both partners as you thrust.
Stay Hard Beaded Cock Ring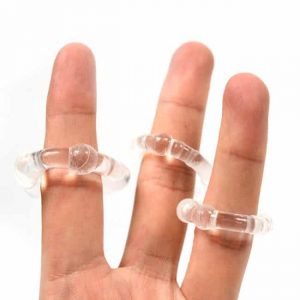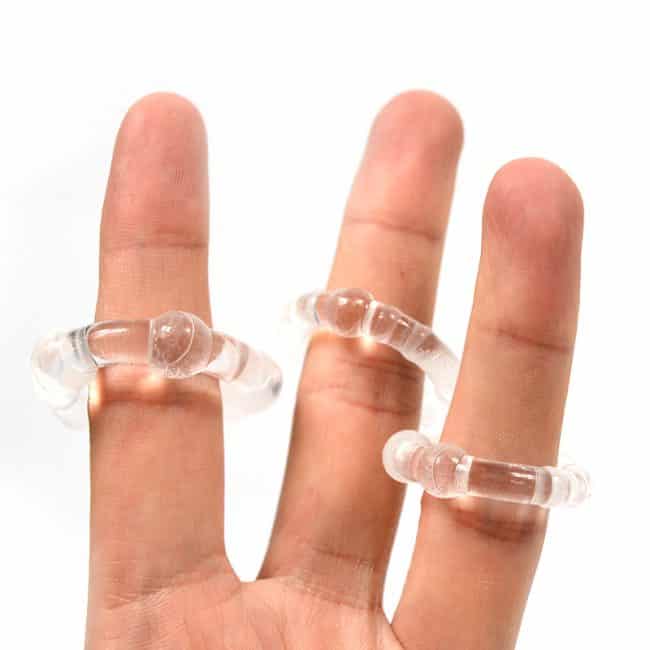 Use one ring as you would normally, or use two rings for harder erections or all 3 for an out of this world erection.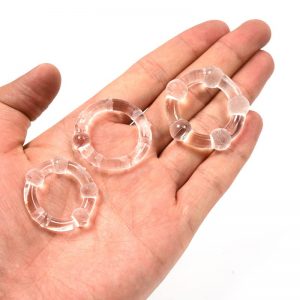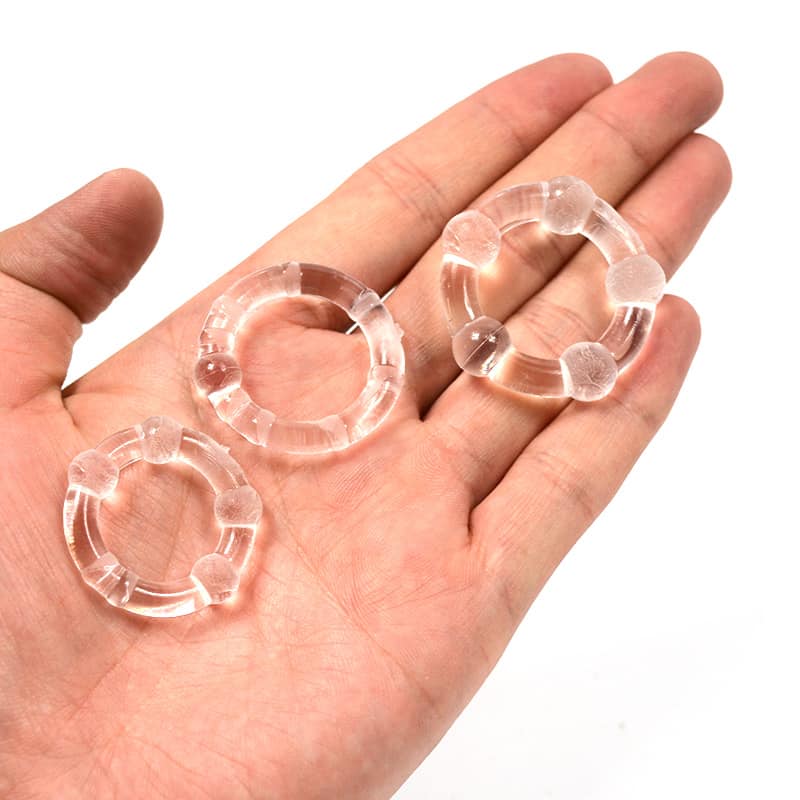 Experiment with where you place them on the shaft, together or spaced apart, and turn your erection into a love machine.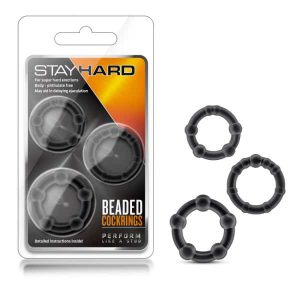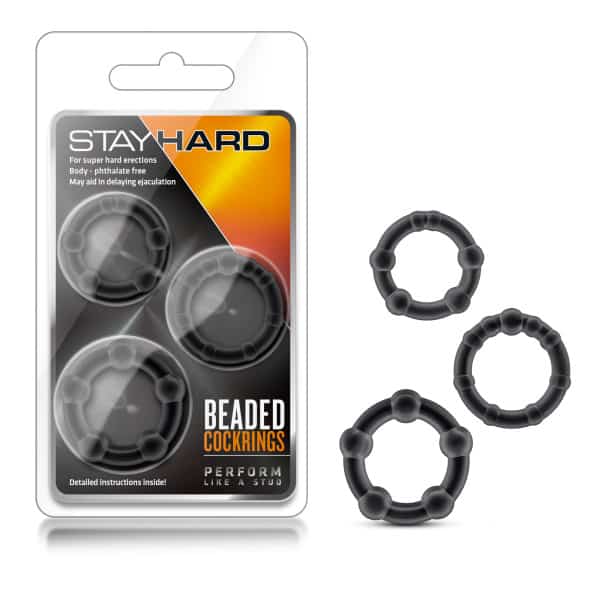 Product Packaging May Vary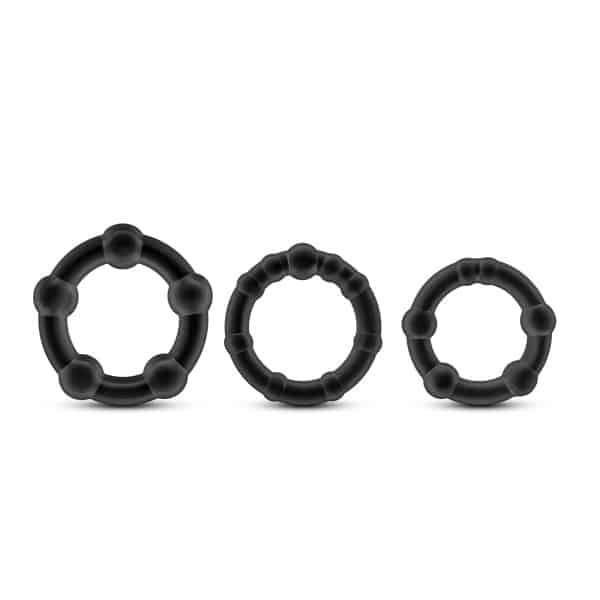 Stay Hard Three Piece Set of Silicone Love Prolong Rings that contain no Phthalate or Latex
Small Ring for Maximum Erections, Medium Ring Hard Erections
Large Ring Encircle the upper part of the Scrotum for Enhanced Stamina and Climax Control
Soft Beaded Prolong Ring adds Clitoral Stimulation for partner
Made of Elastomer a strong super stretchy comfortable material designed to use separately or together