Description
The Beat Teaser Purple is a rabbit-style vibrator from Nasstoys of New York. This sex toy is designed to bring your fantasies to life and provide intense pleasure. The vibrator features a flickering external stimulator and a curved tip that vibrates for exciting G-spot stimulation.
The Beat Teaser Purple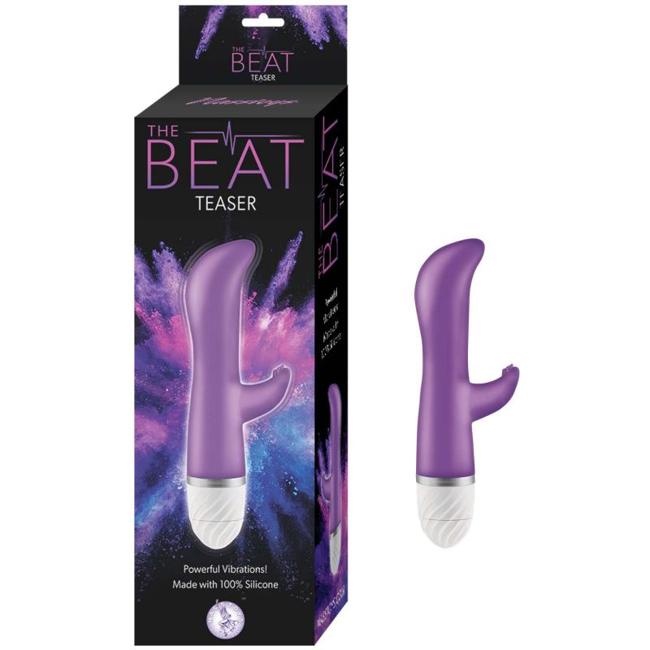 One of the key features of this vibrator is that it is anal-safe, thanks to the external stimulator acting as a flared base for safety. The curved tip ensures that you always hit just the right spot for maximum pleasure. The fluttering external stimulator provides a powerful vibration that delivers unique external stimulation.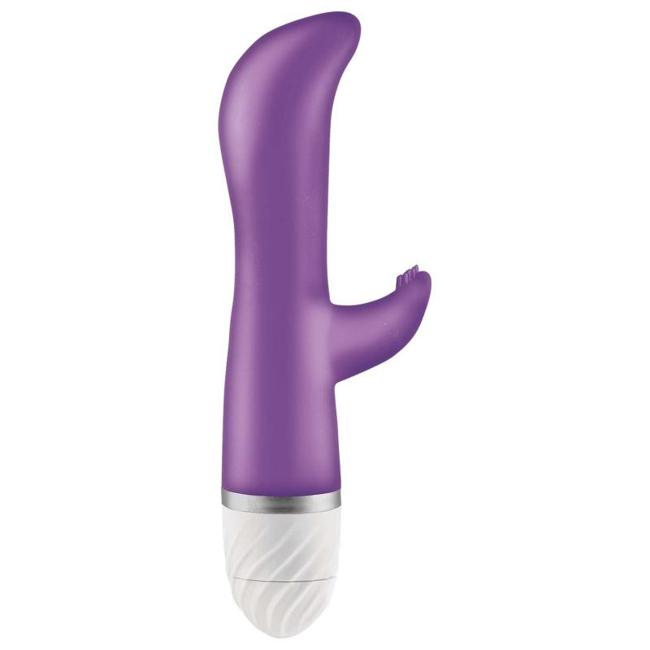 The Beat Teaser Purple is made of 100% silicone, making it incredibly smooth and body-safe. It is phthalate-free, latex-free, and fragrance-free. To power the vibrator, it requires 2 AAA batteries, which are not included with the product.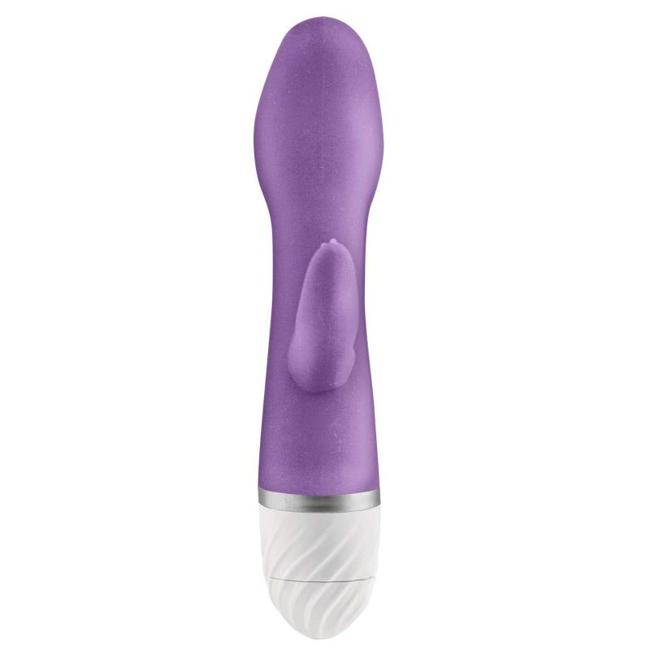 Controlling the vibrator is easy with the twist dial base that holds the batteries. This allows you to explore your preferences and adjust the intensity of the vibrations from teasing and gentle to very intense. The vibrator is discreetly quiet, ensuring your privacy during use.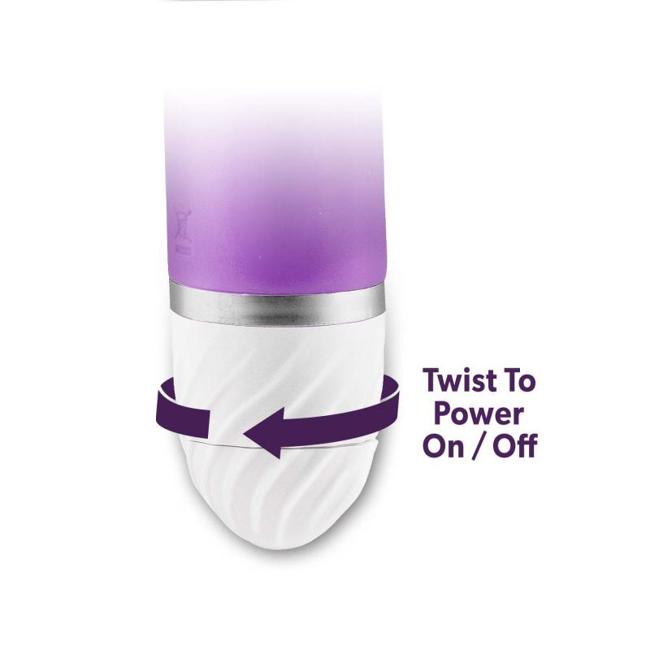 The Beat Teaser Purple is also waterproof, allowing you to enjoy its pleasurable vibrations in the bath or shower. The overall size of the vibrator is 6.75 inches in length and 2 inches in width, with an insertable length of 3.75 inches.
Whether you're looking for G-spot stimulation, clitoral stimulation, or both, this rabbit-style vibrator offers a versatile and satisfying experience. It is perfect for women looking to enhance their solo play or couples looking to add extra excitement to their intimate moments.
Overall, the Beat Teaser Purple is a high-quality vibrator that provides powerful vibrations, waterproof functionality, and ergonomic design for maximum pleasure.