Description
Male Q Adult Store Featured Prostate Massagers & P Spot Stimulators – TAILPIPE COCK & ASS LOCK BLACK (NET) released on 8/31/2017, by OXBALLS.
Oxballs Tailpipe Chastity Cocklock Asslock Butt Plug Black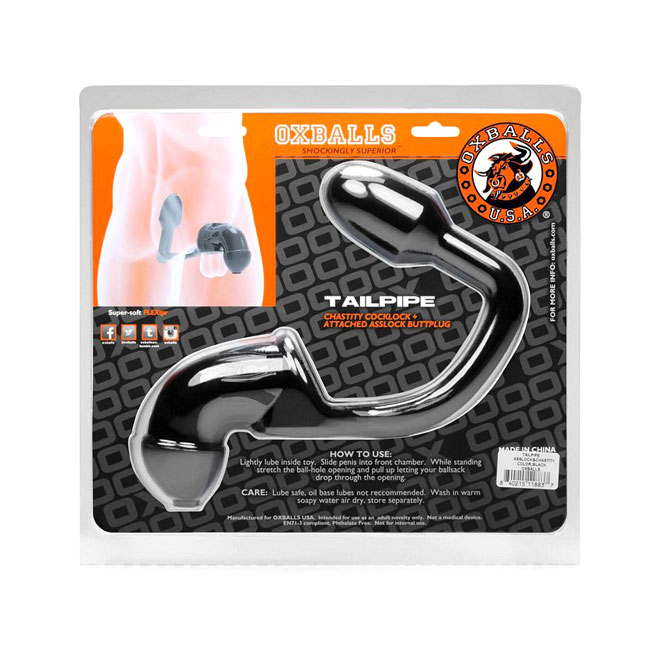 Tailpipe Cock and Ass Lock Black from Oxballs is everything you love about the Cock Lock but with a smooth built in ergonomic butt plug. The blubbery pucker stuffer is built for comfort and the nifty ass lock design helps keep the cock cage firm on your junk for extended chastity fun the opening on the built in Cock Lock means you can even piss in it. Tailpipe is made from our signature Flex-TPR so it is super stretchy and rubbery, perfect for lengthy wear and use.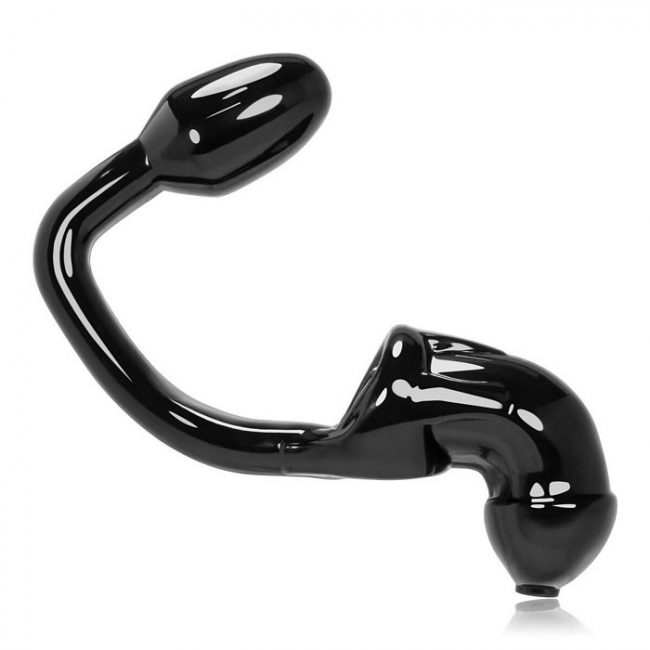 The blubbery cock cage stretches to fit cocks of all shapes and sizes. And like most chastity devices, we recommend putting it on when you are soft. Trust us, it is way easier. The dual sensation of your meat straining in the cage and your hole stretched from the inside will be sure to keep you right on the edge and dripping.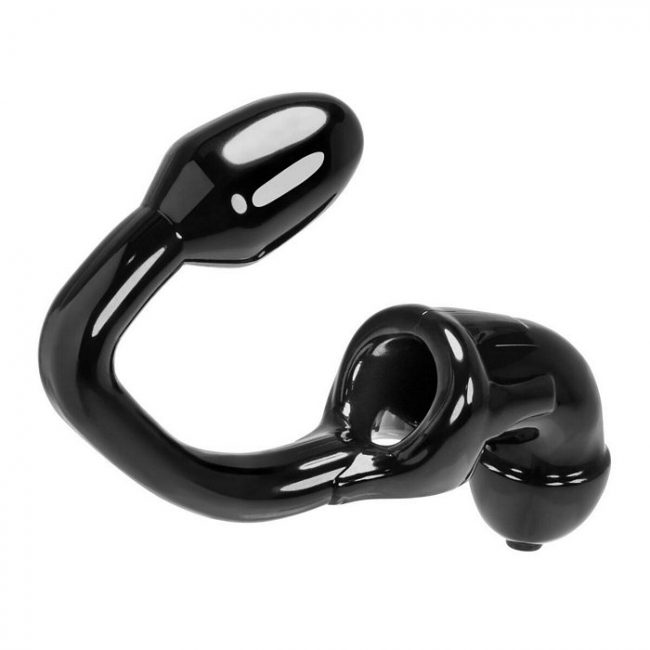 Made using body safe Flex-TPR non-toxic and phthalate free. Lube safe for water based personal lubricant.
Dimensions
Stats approximate cock cage length 3.5 inches, cock cage cock hole circumference 3 inches. Cock cage ball hole circumference 3 inches. Butt plug length: 2.75 inches, butt plug circumference 4.75 inches. Bulk weight 10.5 ounces.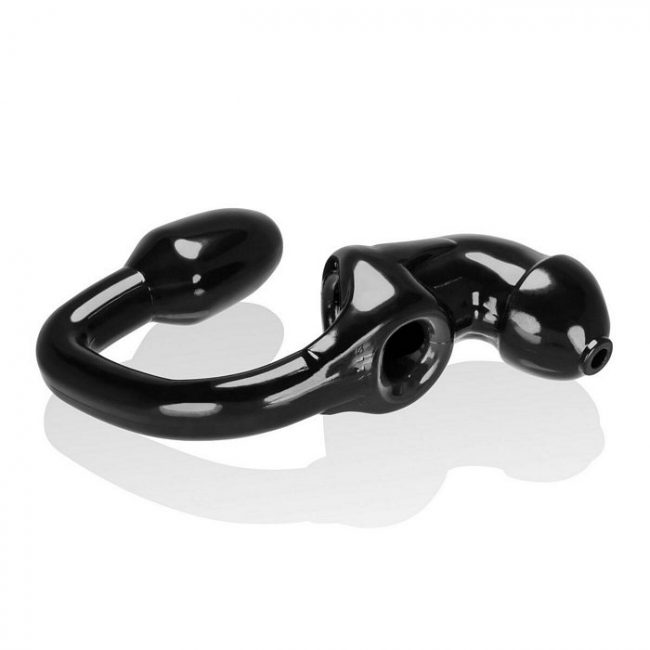 Features
Color:   Material: Barcode: 8.40215E+11
MQ Sex Toy Store Prostate Massagers product collection.