Description
The Selopa Bunny Thruster is a rabbit vibrator designed for ultimate pleasure and satisfaction. It is a product from Evolved Novelties, known for their high-quality sex toys.
Selopa Bunny Thruster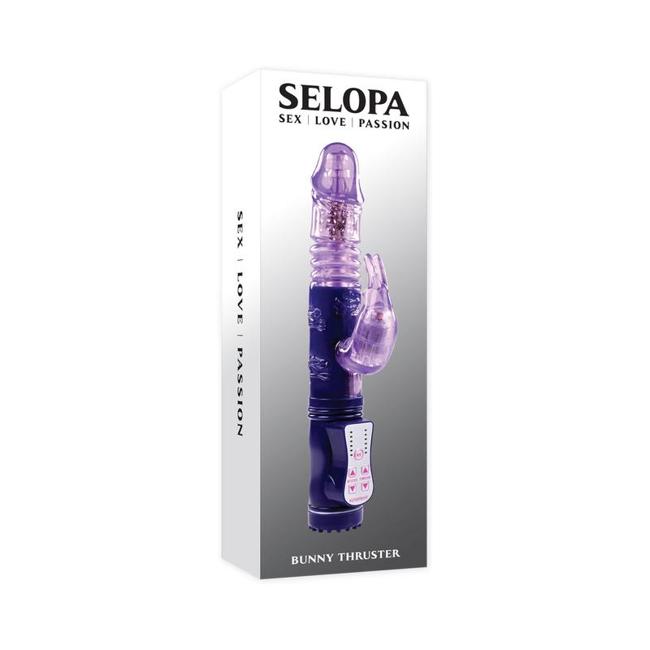 This rabbit vibrator provides a combination of vibration, rotation, and thrusting motions, making it a versatile and exciting toy to enhance your sexual experiences. The thrusting shaft is equipped with pleasure beads that add an extra level of stimulation for a satisfying internal massage.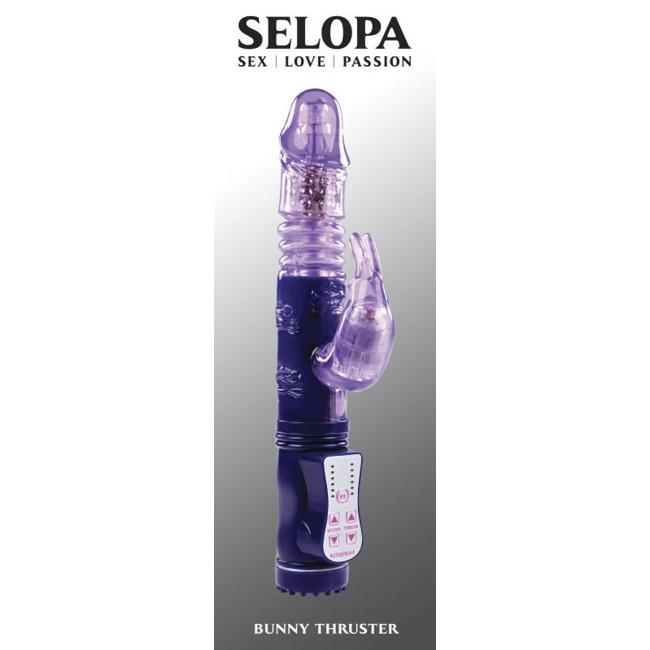 The bunny ears of the vibrator have a hopping motion, providing intense flickering sensations to the clitoral area. This dual stimulation ensures that both the G-spot and the clitoris are pleasured simultaneously, creating powerful and mind-blowing orgasms.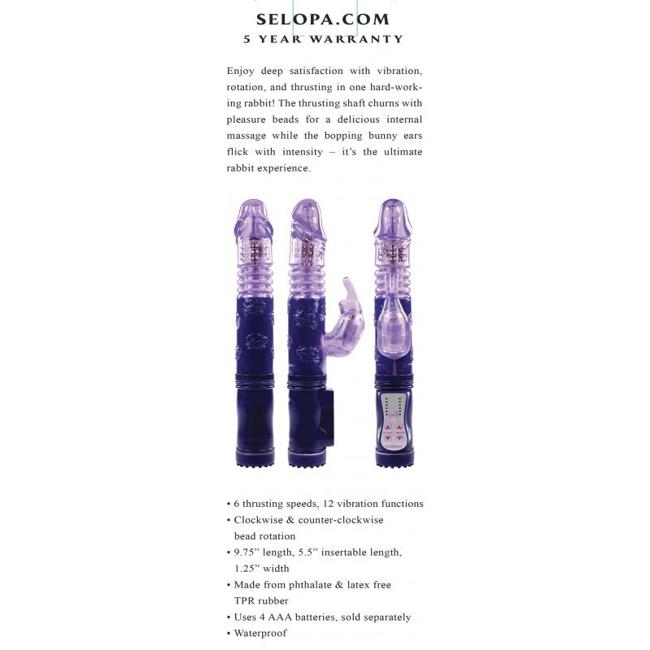 The Selopa Bunny Thruster offers a range of 6 thrusting speeds and 12 vibration functions, allowing you to customize your experience based on your desires and preferences. The different settings provide a variety of sensations, ensuring there is something for everyone.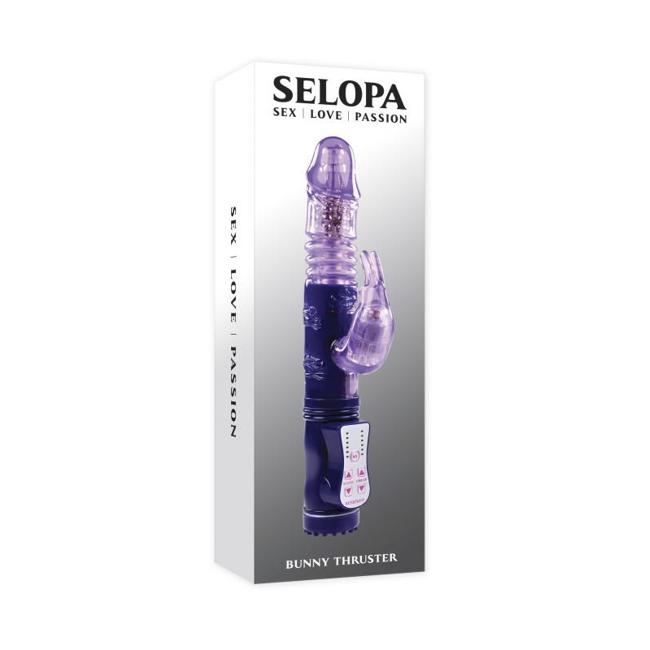 Made with phthalate-free materials, specifically Thermoplastic Rubber (TPR), this vibrator is safe for use on the body. Additionally, it is waterproof, allowing for enjoyable playtime in the bath or shower. It requires 4 AAA batteries to operate, providing a convenient and portable option for pleasure on the go.
The Selopa Bunny Thruster has a bulb weight of 7 ounces, ensuring a comfortable and ergonomic grip during use. The package weight is 9.5 ounces, and it has a compact size of 9.75 inches in length, 2.76 inches in width, and 1.42 inches in depth.
This rabbit vibrator falls under various categories, including vibrators, rabbit-style vibrators, sex toys for women, and G-spot rabbit-style vibrators. It is designed to cater to a wide range of preferences and needs, making it suitable for beginners as well as more experienced users.
Overall, the Selopa Bunny Thruster is a powerful and reliable sex toy that offers a unique and exhilarating experience. With its combination of vibration, rotation, and thrusting motions, it is sure to provide deep satisfaction and intense pleasure for anyone who uses it.