Description
Performance VS5 Silicone 3 Snap Cock Strap Black from Blush Novelties. Extend your pleasure and your erectile power with this simple, smooth Silicone 3 Snap Cock Strap. Easy to put on, easy to release; simply snap it around the base of your cock.
Performance Vs5 Silicone 3 Snap Cock Strap Black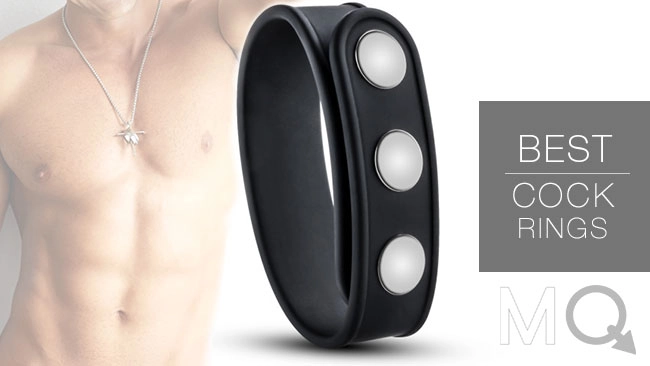 The flat, stretchy, comfortable, body safe silicone stays where you put it and holds your engorgement. The 3 snaps allow for universal fit and ensure both stamina and extended partner play. Stay harder longer and enjoy a more intense orgasm. Nickel free hardware. Wash with warm, soapy water. Features: adjustable snaps allow universal fit. Easy to wear and quick release. Sleek black cock strap with Chrome snaps look sharp and masculine. Peace of mind. Made of body safe Silicone. Contains no synthetic fragrance, Phthalate or latex. It meets or exceeds International Product Safety Standards. As always do not use products made of a soft Plastic with Silicone based lubricants or petroleum based products such as baby oil or Vaseline. It will degrade the Silicone. It is your body be mindful of what you put in it. Specifications 9 inches in length by 0.875 inch in width.