Description
The Nixie Honey Dipper Large Ribbed Stainless Steel Plug is a high-quality anal toy designed for pleasure and stimulation. This edition features a silver lining made from stainless steel, giving it a sleek and durable appearance. Manufactured by Global Novelties, this butt plug is meant to provide users with a satisfying and comfortable experience.
Nixie Honey Dipper Large Ribbed Stainless Steel Plug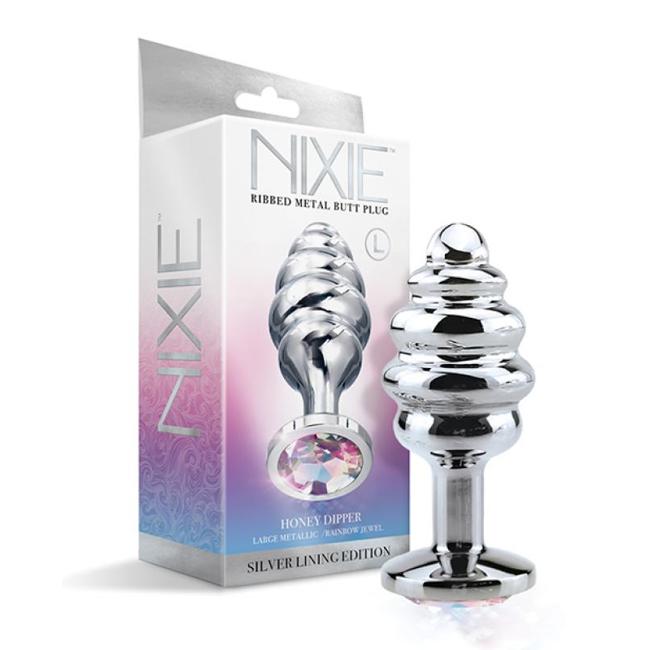 The Nixie Honey Dipper features a ribbed design along the length of the plug, which enhances stimulation during use. The smooth threaded tapered shape and rounded tip make insertion easy and gentle, while the flared base ensures that the plug stays securely in place during play. The base also makes it easy to remove the plug when desired.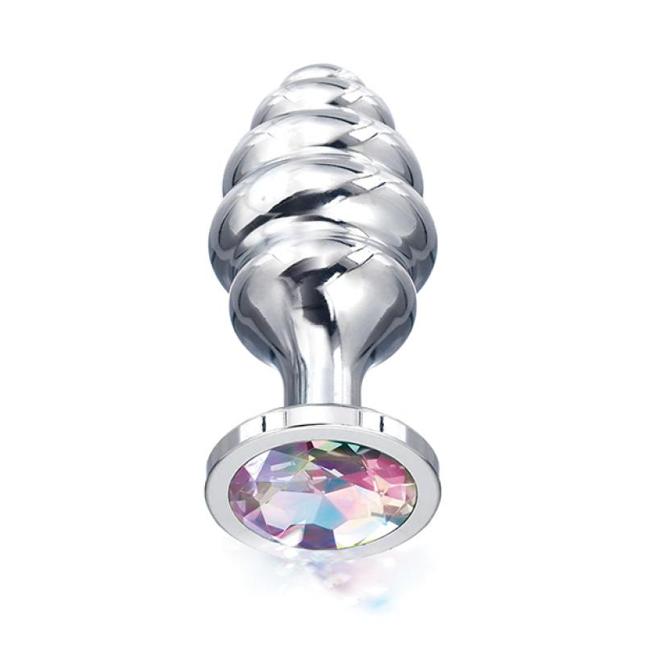 To add an extra touch of visual appeal, this large butt plug comes with an embedded Rainbow Jewel on its base, creating an eye-catching aesthetic. Additionally, a storage bag is included for convenient and discreet storage.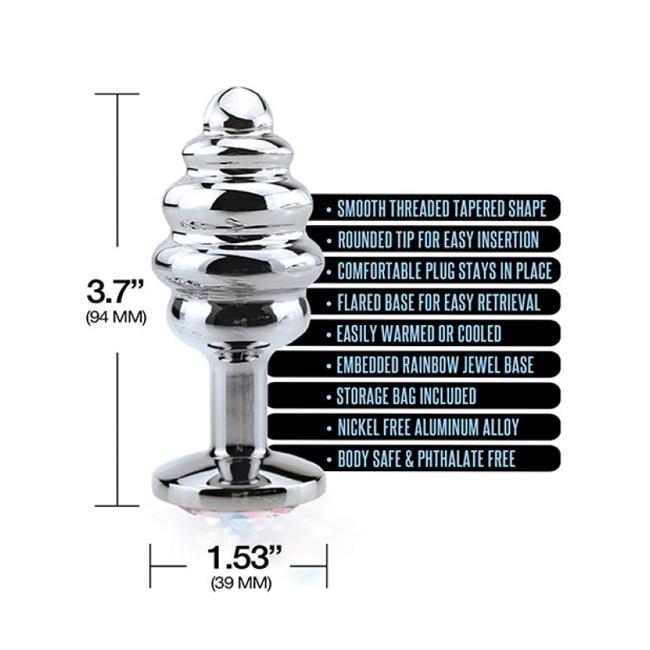 This butt plug is made from nickel-free aluminum alloy, ensuring it is body-safe and free from harmful phthalates. It can be easily warmed or cooled for added sensory stimulation, depending on personal preference.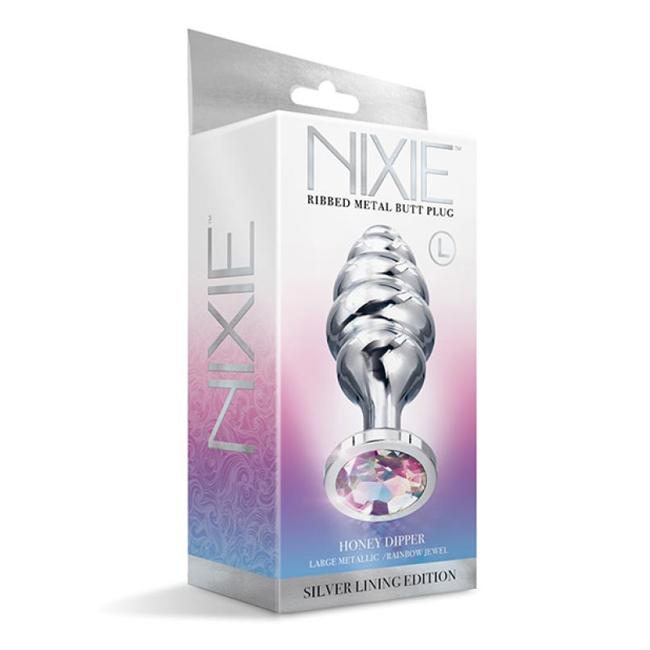 Categorized under "Anal Toys" and "Large, Huge Butt Plugs," the Nixie Honey Dipper is suitable for those who enjoy more substantial anal play experiences.
Note: This product is expected to be available in 2023.