Description
The Naughty Bits Yum Bum Ice Cream Butt Plug is a unique and pleasurable anal toy designed to enhance your intimate playtime. Made by California Exotic Novelties, this pink butt plug is shaped like an ice cream cone for added visual appeal and fantasy fulfillment.
Naughty Bits Yum Bum Ice Cream Butt Plug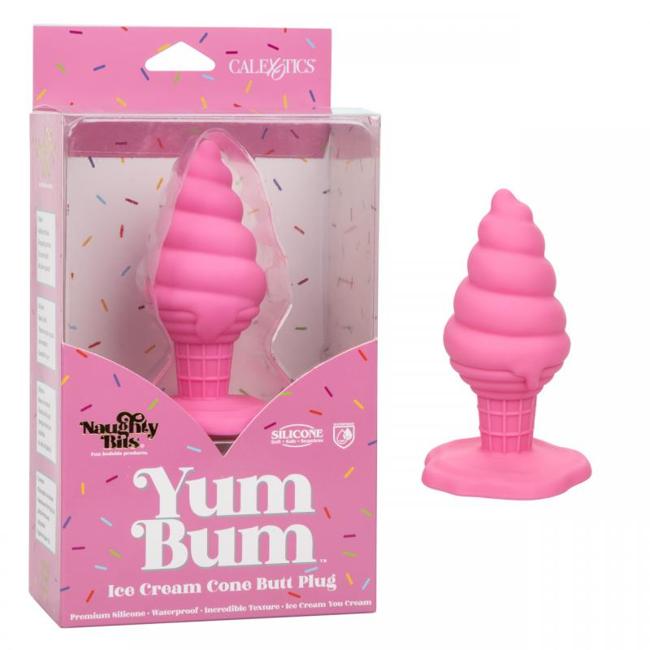 Crafted from high-quality liquid silicone, this butt plug offers a soft and smooth texture that feels delightful against the skin. The material is also phthalate-free and waterproof, ensuring both safety and easy cleaning. It measures 3.75 inches in length and 1.75 inches in diameter, making it suitable for both beginners and experienced users.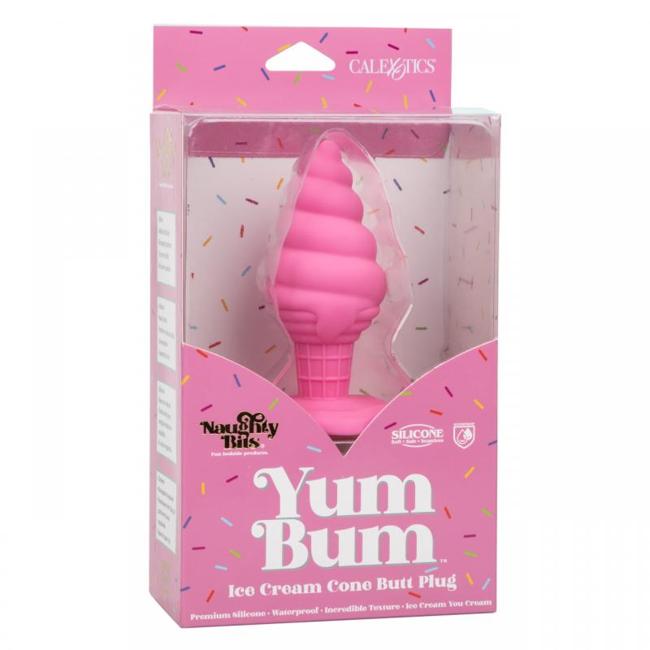 One of the key features of this butt plug is its flanged suction cup base. This base not only provides a secure and comfortable fit during use but also allows for hands-free enjoyment. Simply attach the plug to any smooth surface, such as a wall or floor, and explore your desires without the need for manual support.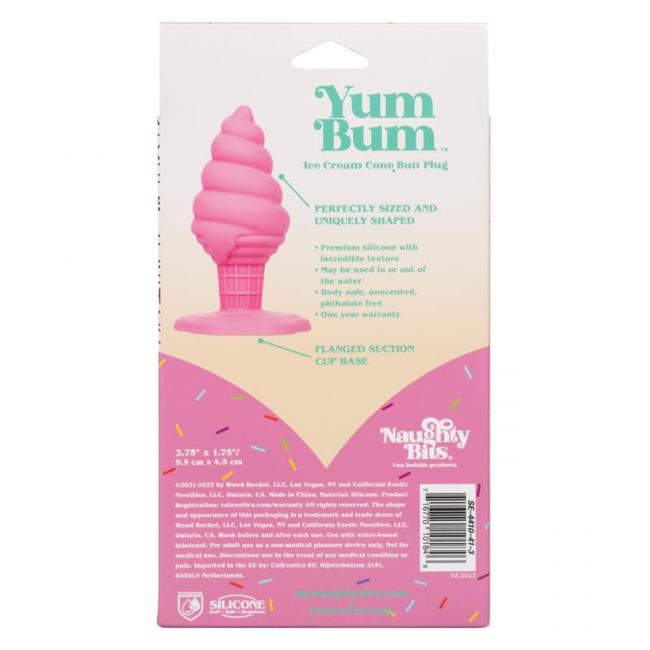 The Naughty Bits Yum Bum Ice Cream Butt Plug comes in a discreet package, keeping your purchase private. The product dimensions are 2 inches by 4.5 inches by 8.25 inches, and it weighs 5.2 ounces when packaged.
Whether you are new to anal play or a seasoned enthusiast, this enticing toy is designed to fulfill your cravings and take your pleasure to new heights. Explore the sinful pleasure of the Naughty Bits Yum Bum Ice Cream Butt Plug and indulge in sensations that will leave you wanting more. This product falls under the categories of anal toys and small to medium-sized butt plugs, providing a wide range of possibilities for exploration and pleasure.