Description
The Mistress Vibrating Pussy & Ass Masturbator is an innovative and pleasurable adult toy designed for men. Created by Curve Novelties, this masturbator is perfect for individuals seeking intense stimulation and mind-blowing orgasms.
Mistress Vibrating Pussy & Ass Masturbator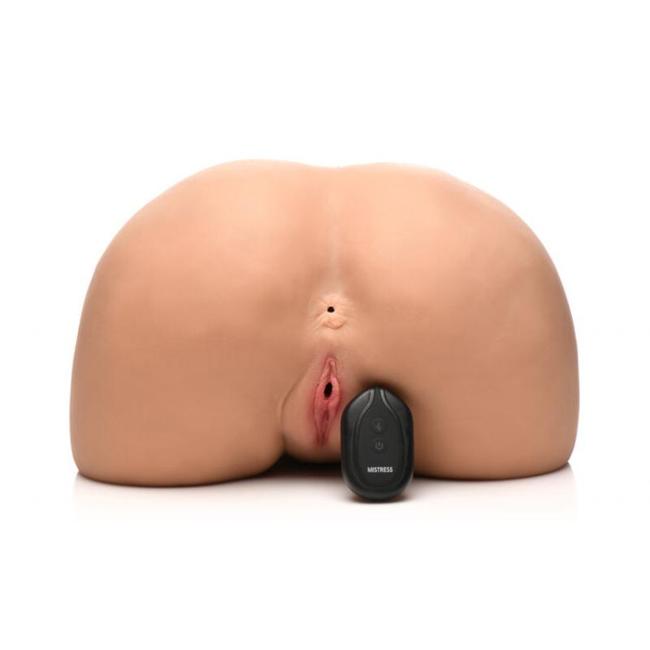 Crafted from high-quality BioSkin Thermoplastic Elastomers (TPE), this double-textured toy features hand-painted details that give it a realistic and lifelike appearance. The compact design allows for easy handling and manipulation, as well as discreet storage.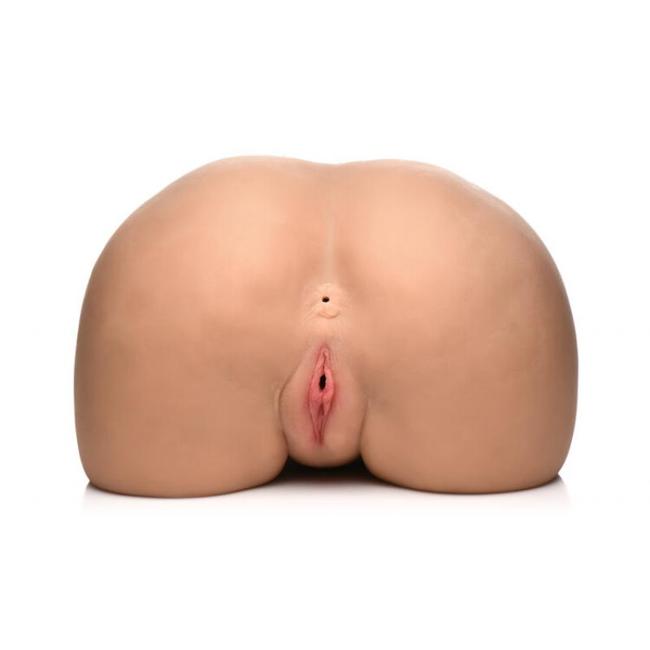 With its life-sized dimensions, this masturbator provides an immersive experience that replicates the sensations of real intercourse. The Mistress Vibrating Pussy & Ass Masturbator offers a variety of exciting features to enhance pleasure. It comes with a powerful vibrating function that offers three speeds and seven patterns of vibration, allowing users to customize their experience according to their preferences. The included remote control has a range of up to 19 feet, enabling hands-free operation and added convenience.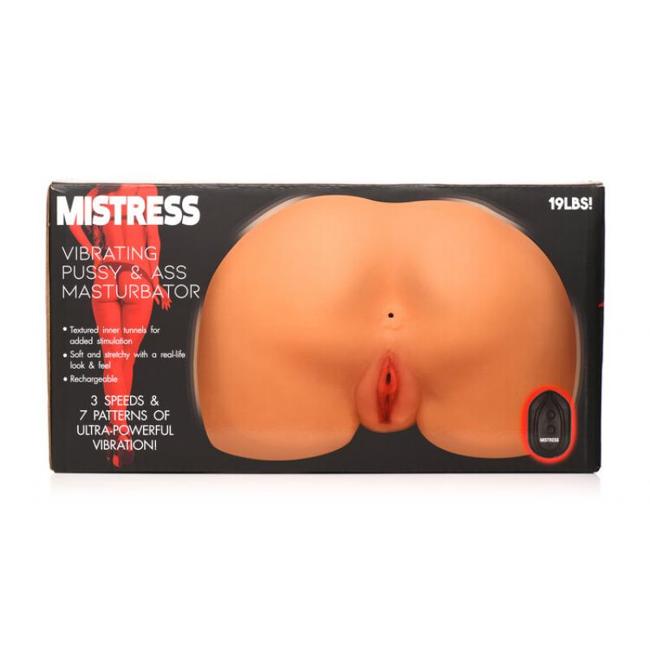 The inner tunnels of this masturbator are textured to provide additional stimulation and enhance the overall experience. With two distinctly textured tunnels to explore, users can discover new levels of pleasure each time they use the Mistress Masturbator.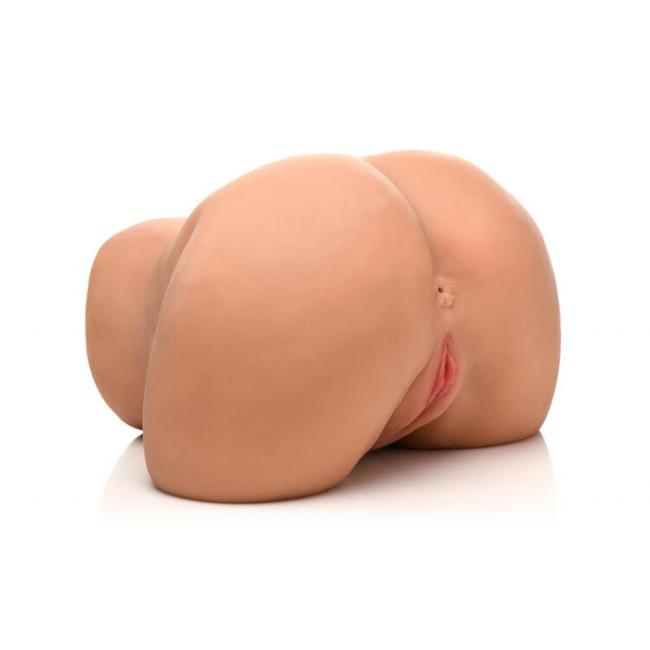 This toy is made from soft and stretchy Bioskin TPE, which not only feels incredible against the skin but is also hypoallergenic, phthalate-free, and latex-free, making it safe and comfortable to use. The open-ended design ensures hassle-free clean-up.
With a waterproof rating of IPX5, the Mistress Vibrating Pussy & Ass Masturbator is splashproof, making it suitable for use in the shower or bath. This adds even more versatility to your intimate playtime.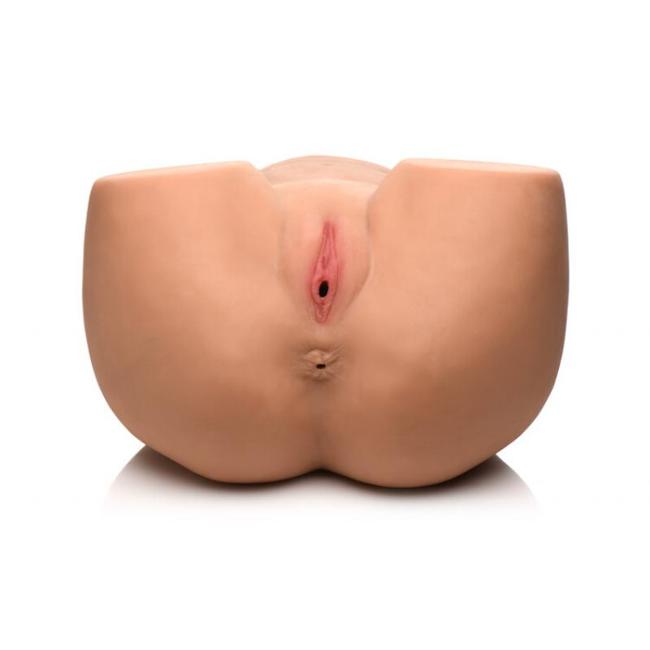 The product dimensions of the Mistress Vibrating Pussy & Ass Masturbator are as follows: length 11 inches, width 12.5 inches, and height 8.25 inches. It has a bulk weight of 19 pounds, giving it a substantial and satisfying feel during use.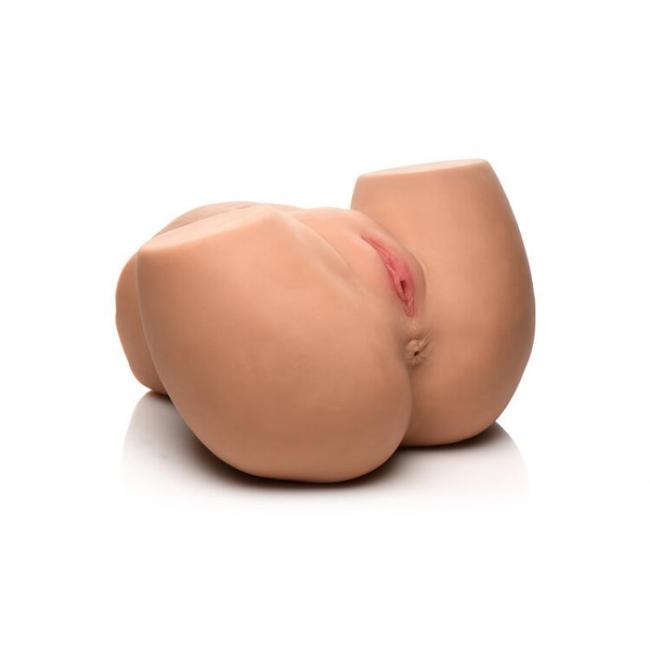 This masturbator is rechargeable, with a charging time of 3 hours, providing up to 60 to 75 minutes of playtime. The remote control requires 2 AAA batteries (not included) for added convenience.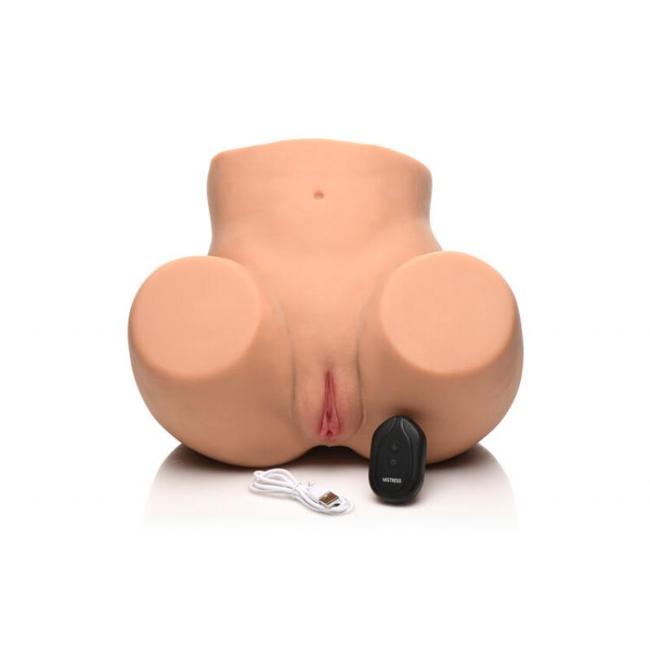 The Mistress Vibrating Pussy & Ass Masturbator is categorized under male masturbators, making it an ideal choice for men seeking high-quality and enjoyable solo playtime. It is also considered a sex toy for men, rechargeable vibrator, remote control toy, pussy stroker, ass stroker, realistic vagina and ass toy.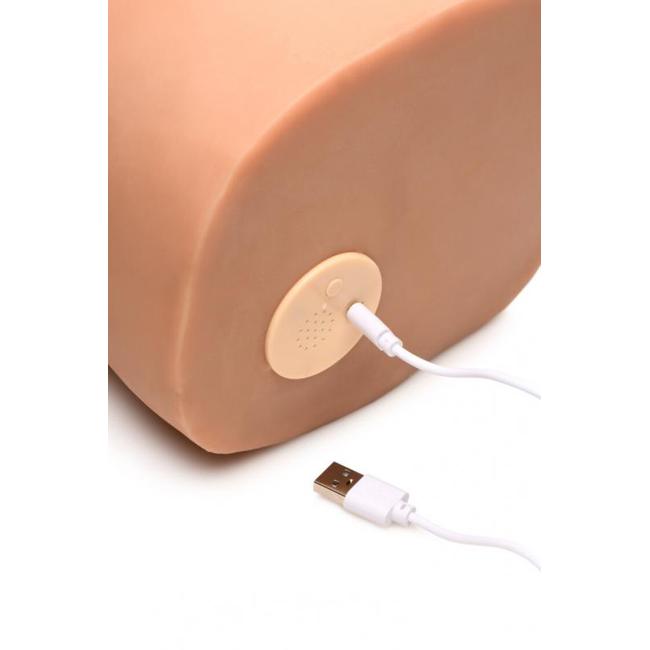 Experience the intense pleasure and mind-blowing orgasms that the Mistress Vibrating Pussy & Ass Masturbator provides, and explore the vast range of pleasures this toy has to offer.