Description
Male Q Adult Store Featured Anal Toys – MASTER SERIES INFLATABLE DILDO PLUG released on 3/12/2015, by XR Brands.
MASTER SERIES INFLATABLE DILDO PLUG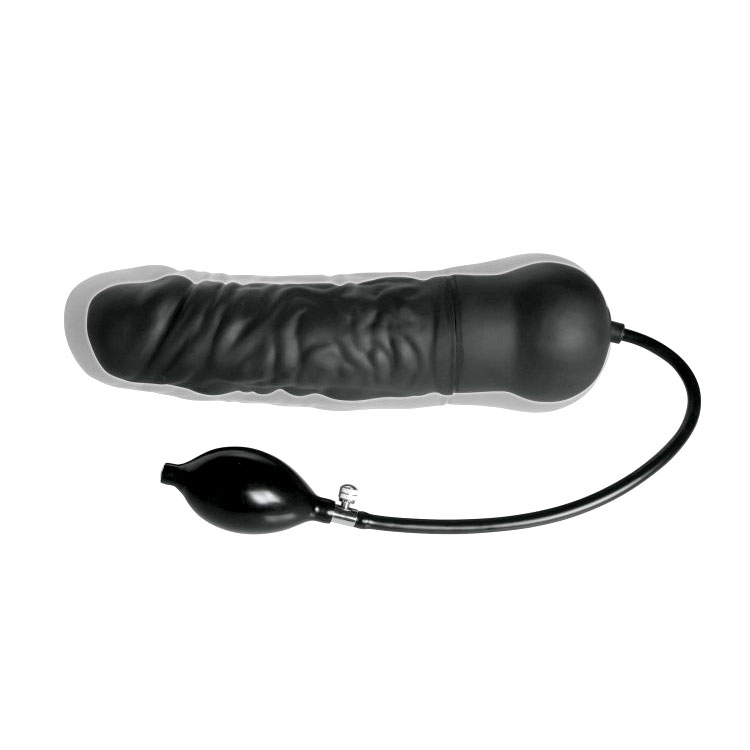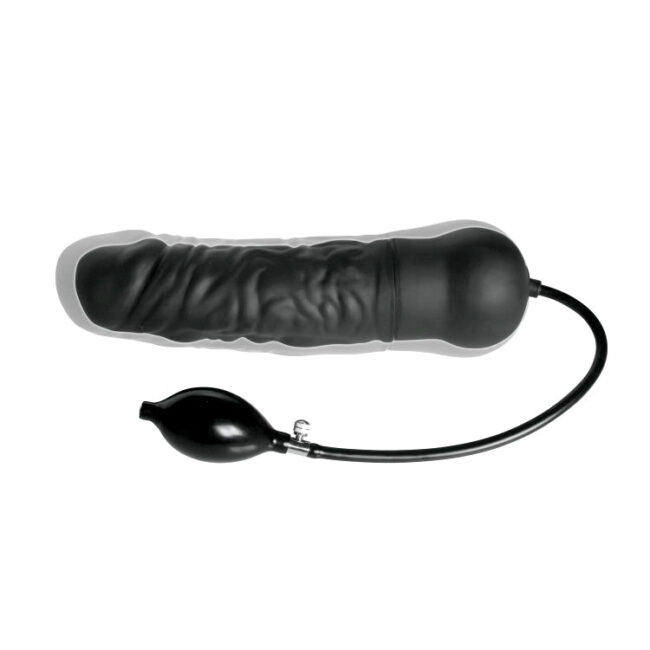 From the Master Series Leviathan Giant Inflatable Dildo with Internal Core. If grandiose and intimidating is your idea of a good time, look no further. Both are exemplified here with the Leviathan Giant Inflatable Dildo. Your plaything will be ultimately challenged with the length and girth as it stands, let alone once it is inflated. Semi realistic bumps and ridges are added for stimulation. Lube will be necessary, as will patience.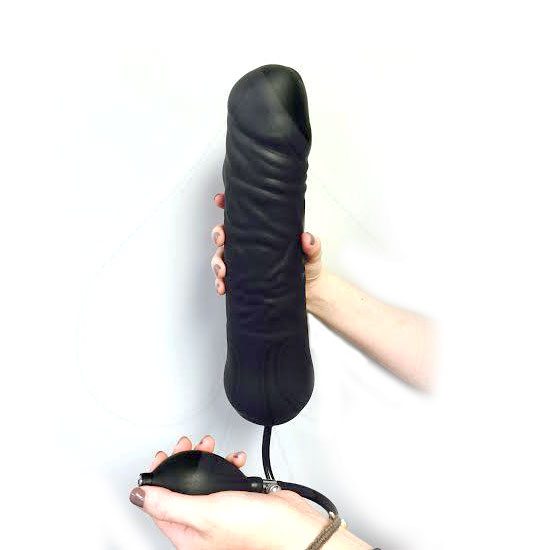 Once inserted, Leviathan can be inflated to a fuller size by pumping the attached bulb. To deflate, simply turn the knob at the base of the pump.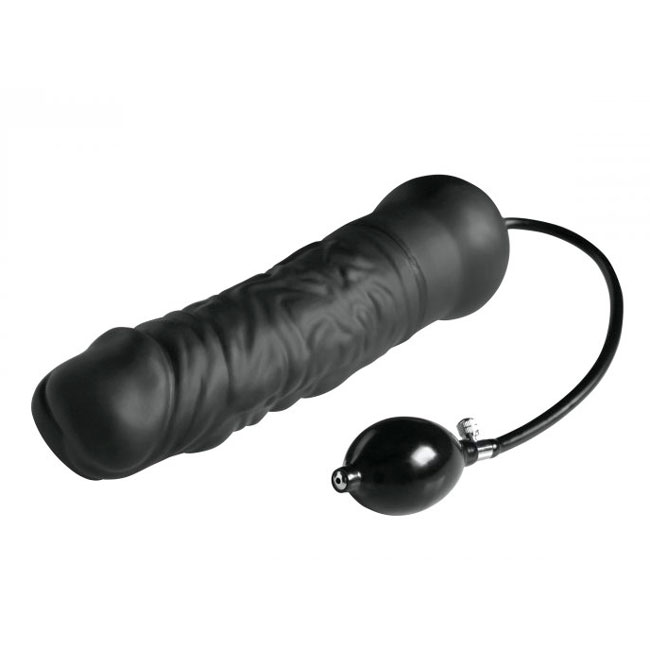 Master your domain. Explore an abyss of taboo fantasies with Master Series! Spanning all levels and niches of BDSM and Fetish, this devious collection includes essentials for chastity, puppy play, Master/slave, medical fetish and much more! Discover cutting edge toys, tools, and devices that will make your inner Dominant or submissive tremble with excitement. Craft an unforgettable play scene with unique accessories from Master Series.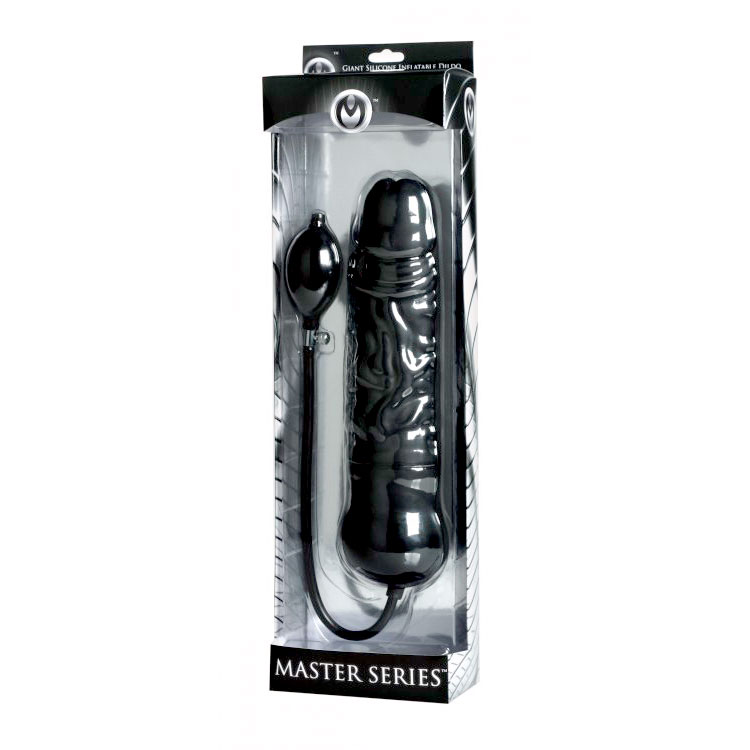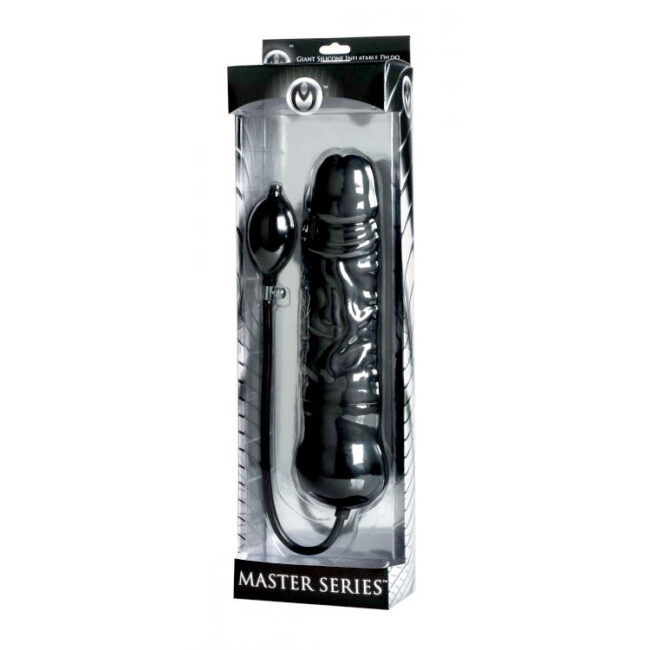 XR Brands – Master Series. Categories: Anal Toys, Dildos, Dongs, Inflating and Ejaculating Dongs, Inflatable Butt Plugs.
Dimensions
Length: 13.5 Inches
Insertable Length: 10.50 Inches
Width: 3.00 Inches
Color: Black
Function: Inflates
Feature: Latex Free , Phthalate Free
Shape: Phallic
Material: Silicone
Texture: Veiny
Brand: Master Series
Manufacturer: XR Brands
UPC: 848518002952
Weight: 1.39 lbs
Measurements uninflated: 13.5 inches in total length, 2.86 inches in diameter. Inflated 14.5 inches in length, 3.58 inches in diameter.
Materials Silicone rubber and metal. Color Black.
Features
Color: Black  Material: Silicone, TPR, Metal Barcode: 8.48518E+11
MQ Sex Toy Store Dildos & Dongs product collection.