Description
Hunky Junk C Ring Multi Pack – Asst. Colors Pack Of 3 by Blue ox designs llc dba oxballs in MQ featured Male Sex Toys and Cock Rings.
Hunky Junk C Ring Multi Pack – Asst. Colors Pack Of 3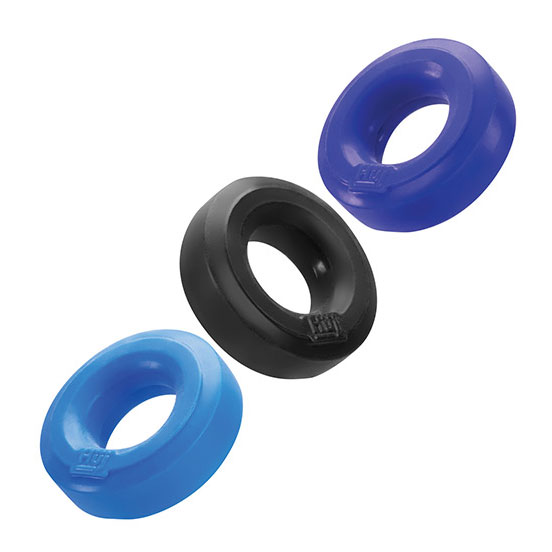 Hunky Junk HUJ C-Rings 3 Pack Blue/Multi-Color Cock Rings from Oxballs. HUJ3 c-ring is our favorite gripping ring you will want to use and use often. Just the right size, it is the perfect cock ring or ball ring that stretches to fit all size guys. It can be layered for a tighter fit or some guys stack them for gradual ball stretching. Our HUJ3 is a 3 pack of cock rings for more creative play.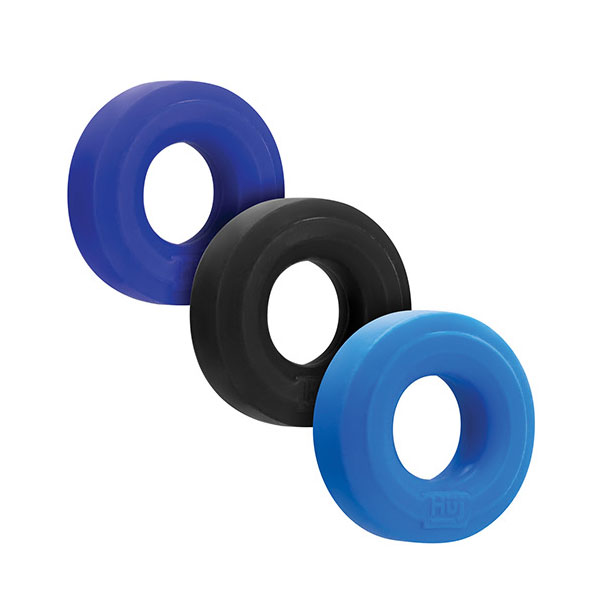 Hunky Junk innovates even in this simple design, HUJ3 cock ring has a groove inside the ring that flattens out when worn, this keeps the ring in place and keeps a bit of lube between the ring and you for comfort. HUJ3 cock ring has a flatter inner opening so it will not roll, snag or pinch. Hunky Junk toys are made of plus + silicone, a durable blend of Thermoplastic Rubber TPR for strength and soft silicone for a smooth, warm feel. Wash in warm soapy water, air dry, store separately. HUJ3 cock ring is strong, stretchy and tough, it fits and feels good on. It embodies our motto: play big, play Huj, be Huj. Our plus + silicone TPR/silicone blend: silicone for a smooth and warm feel, TPR for amazing stretch and strength. Phthalate free.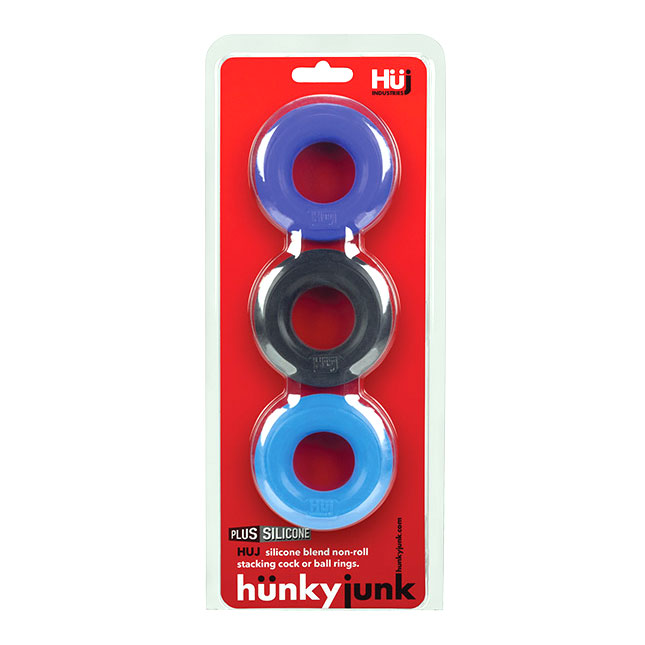 Product Specs
Length: 2.00 Inches
Color: Blue
Genre: For Men
Feature: Latex Free , Phthalate Free
Material: Silicone, TPR/TPE
Brand: Oxballs
Manufacturer: OXBALLS
UPC: 840215120069
Weight: 3.04 Ounces
Stats approximate: width 2 inches, height 2 inches, depth .75 inch. Outer circumference 6 inches, inner circumference 3 inches. Weight 3 ounces.
Weight: 0.19 pounds. Length: 2 Inches
Released on 2019/3/30