Description
The Handcuffs Chrome is a high-quality set of handcuffs designed for a variety of fun and fetish activities. These handcuffs are heavy-duty and made from chrome-plated steel, ensuring durability and sturdiness during use. The chrome material is also nickel-free and non-tarnishing, making them safe for prolonged contact with the skin.
Handcuffs Chrome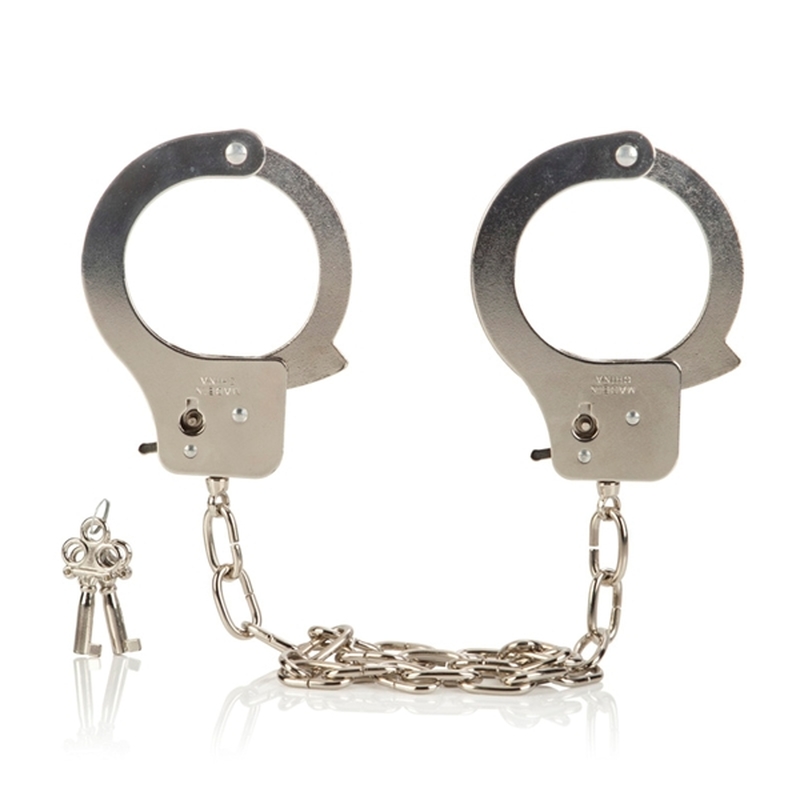 With a diameter of 2.5 inches, these cuffs provide a secure and comfortable fit for most individuals. They are equipped with a safety release mechanism to ensure quick and easy removal in case of emergencies. Additionally, two keys are included for an extra level of convenience and peace of mind.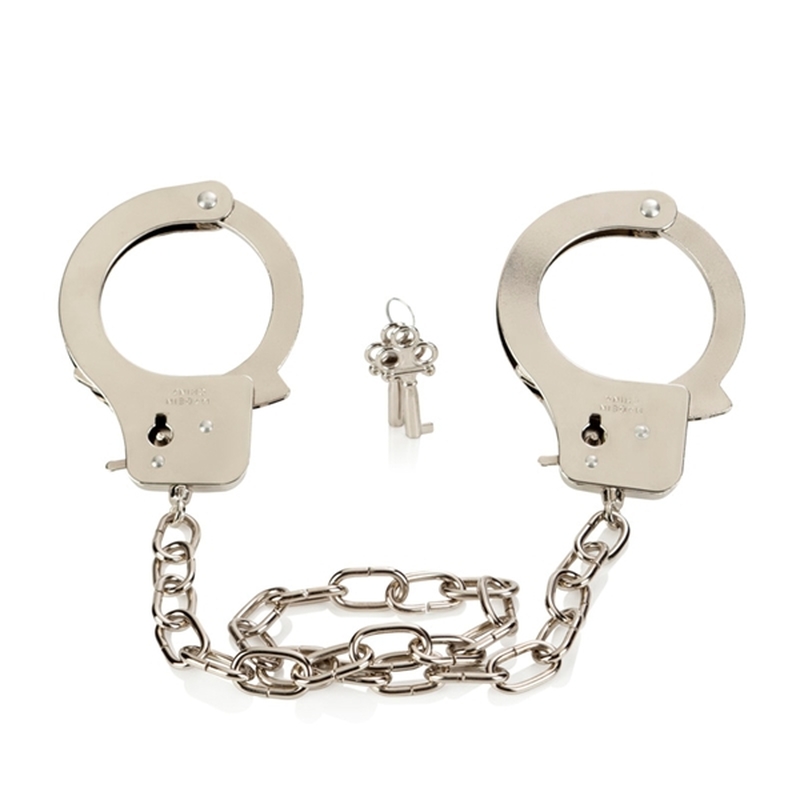 The handcuffs come with a 19-inch chain that connects the cuffs, allowing for different positions and levels of restraint. The chain also adds an element of flexibility and versatility to your play.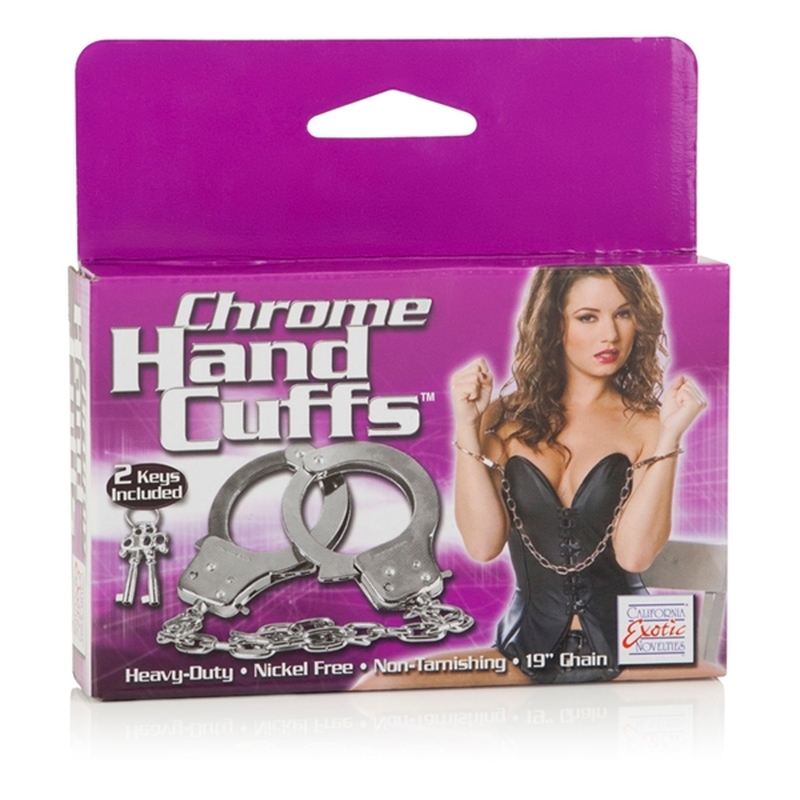 Weighing in at 5.9 ounces, these cuffs are lightweight and portable, making them easy to store and transport. They are part of the "More Fun, Fetish, Cuffs & Restraints" category and are designed to enhance pleasure and exploration.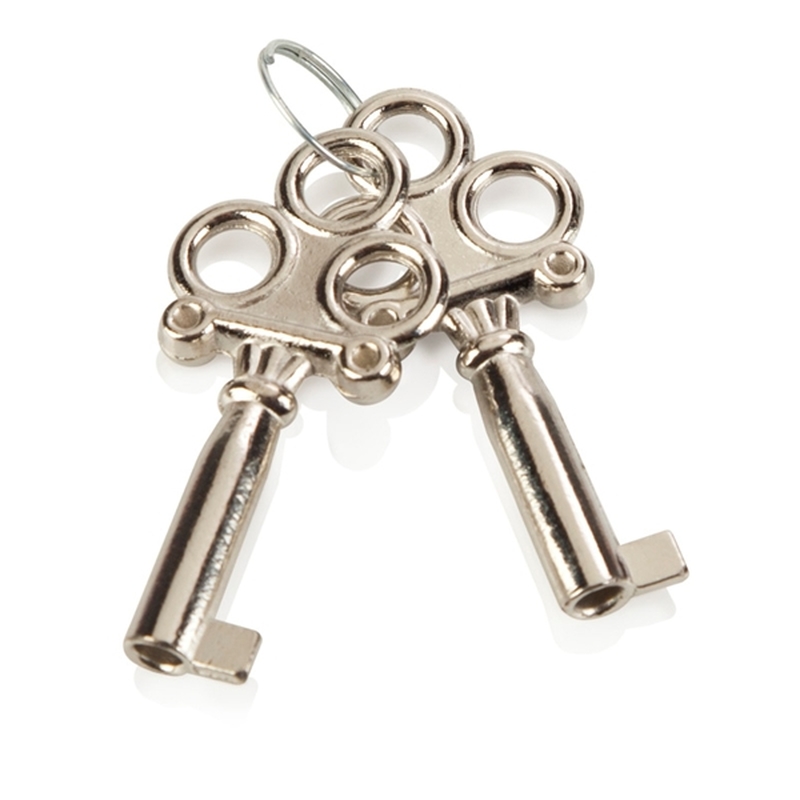 It is important to note that these handcuffs are made using phthalate-free and non-toxic materials, ensuring that they are safe for use on the body. They have been thoroughly tested for quality and meet all necessary safety standards.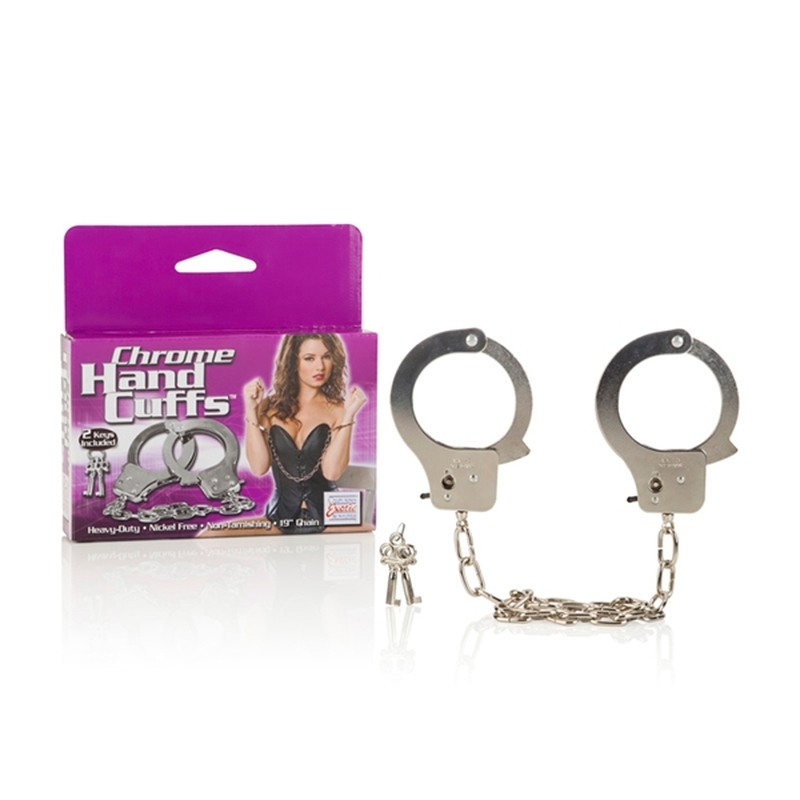 The Handcuffs Chrome is a registered trademark for California Exotic Novelties, a trusted company in the sex toy and sexual wellness industry. This product is proudly made in the USA, reflecting the brand's commitment to quality and craftsmanship.