Description
Glas 7 Curved Realistic Glass Dildo W Veins " by Electric / Hustler Lingerie in MQ featured Male Sex Toys and  Dildos.
Glas 7 Curved Realistic Glass Dildo With Veins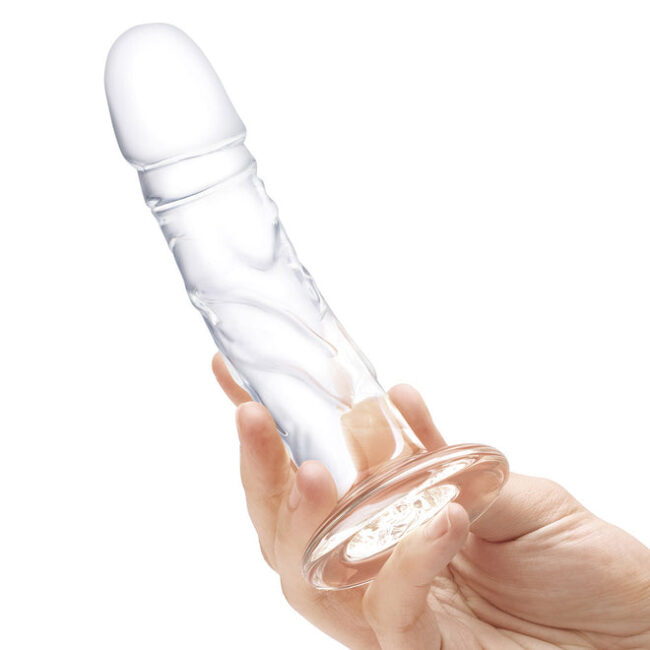 Glas 7 inches Curved Realistic Glass Dildo with Veins from Electric Eel. Enjoy the best of both worlds with a realistic shaped curved glass dildo featuring life like details like veins and a satisfying round tip. Offering a substantial 7 inches in length, this dildo is made from sleek glass that is smooth and slick, and can also be heated or cooled for more sensual sensation play. Cir-cum-vent your hole with the 7 inches Curved Realistic Glass Dildo with Veins.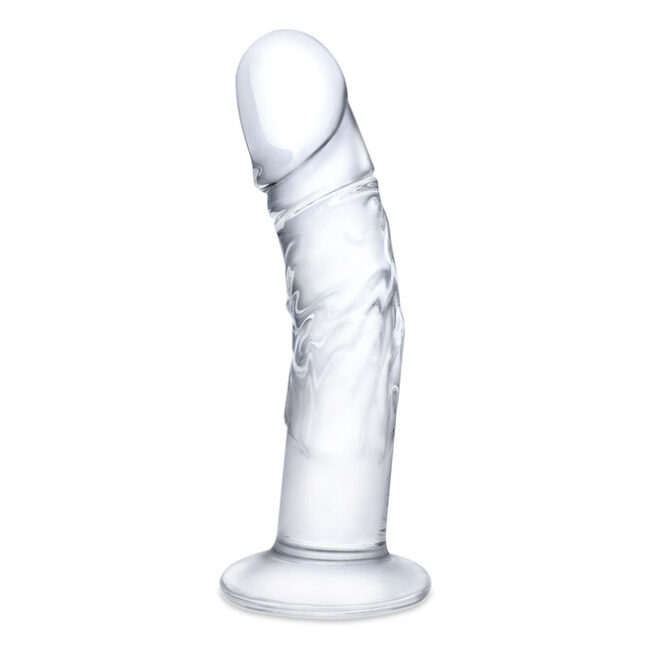 Strategically slanted for sensual stimulation, this veiny goliath is cocked crooked for copious cum-mand of your coital kingdom. Slather it up with your favorite stimulating lubricant for a variety of sensations that will leave you dripping with decadent indulgence. Empty your sperm sacks worry free with a tapered base designed to let you keep climaxing without fear of your hungry ass gobbling this deep dicker whole.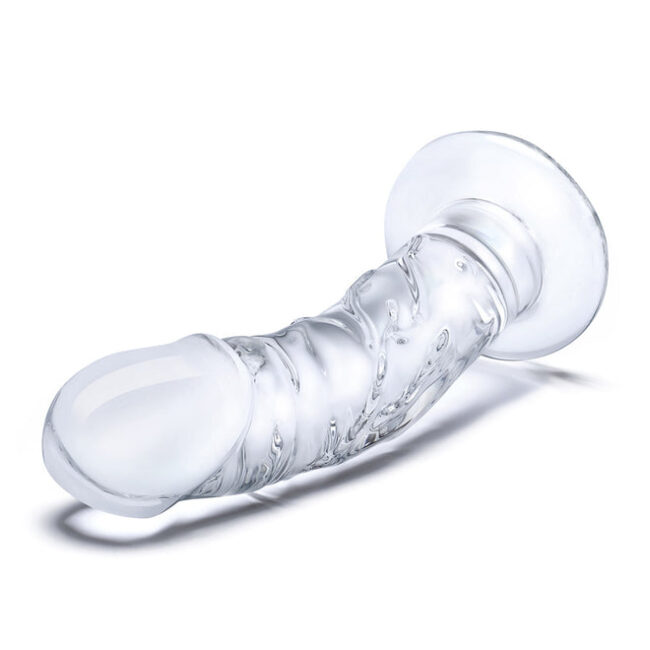 Features: 6.25 inches of insertable length. Realistically shaped and textured for your most sensual, stimulating fantasies. Curved shape for direct P-Spot penetration. Compatible with all lubricants, the 7 inches Curved Realistic Glass Dildo with Veins will slide with ease when it is paired with one of your favorite lubes. To really heighten your pleasure, submerge this toy in hot or cold water to increase the sensation of its feel against the skin.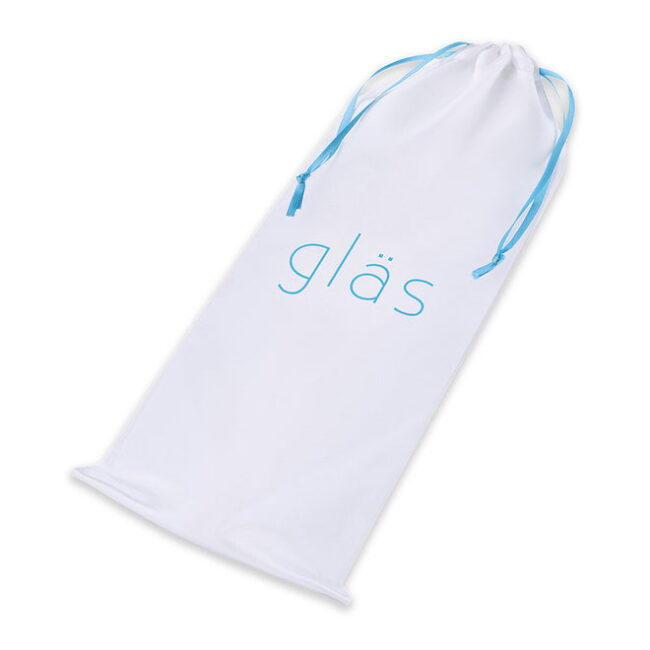 Key features: realistic shape with a veiny texture. Curved for P-Spot targeted pleasure. Flared base. Perfect for temperature play. Fracture resistant. Hypo-allergenic. Compatible with all lubricants. Luxury satin storage bag included. Extra sturdy glass design. Includes a luxury storage satin bag.
Size circumference: 4.5 inches. Insertable length 6.25 inches. Total length 7 inches.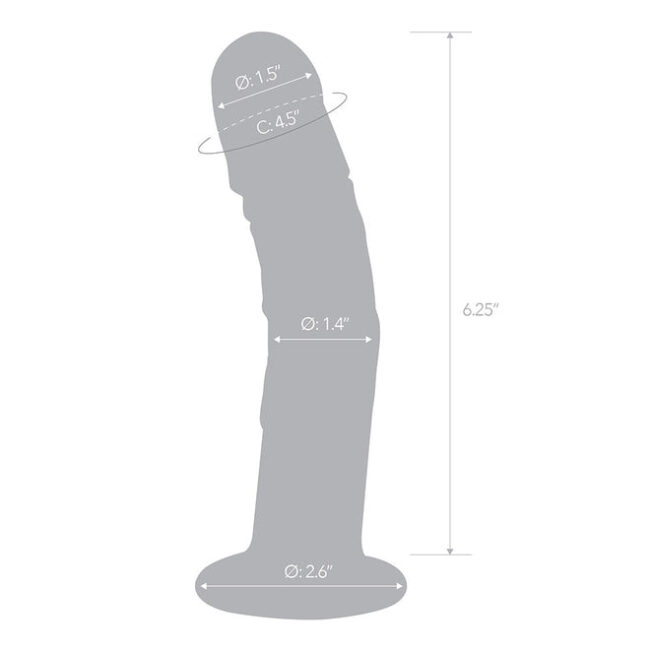 Cleaning before first use prior to using your Glas pleasure toy for the first time, it is extremely important to clean it. Because it is nonporous, glass sex toys can be cleaned effectively in all kinds of ways. The most convenient way to clean your glass toy is to place them on the top rack of your dishwasher. You can also clean your toys using a mild soap and warm water, antibacterial soap, and in boiling water.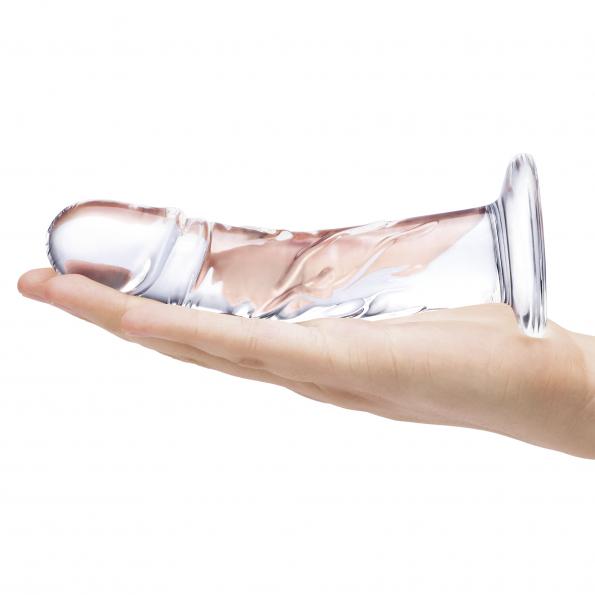 How to clean: there are various ways to clean your sex toys, including hand washing them with simple mild soap and water or using an antibacterial cleaner or placing them in the dishwasher. Electric Eel – Glas Dildo. Categories: Dildos, Dongs, Realistic Small and Medium, Dildos & Dongs Realistic.
Originally release 2022-03-08.
Dimensions (Inches): Height – 0  Length – 0 Width – 0
Weight: 1 pounds.
Color: Clear