Description
The Double Helix Arouser, also known as the Double Helix Quick Release Erection Enhancer, is a high-quality product designed to provide enhanced arousal, stimulation, and extended pleasure during intimate moments. Created by California Exotic Novelties, this enhancer offers a personalized fit for maximum seduction pleasure and a prolonged, rock-hard performance.
Double Helix Arouser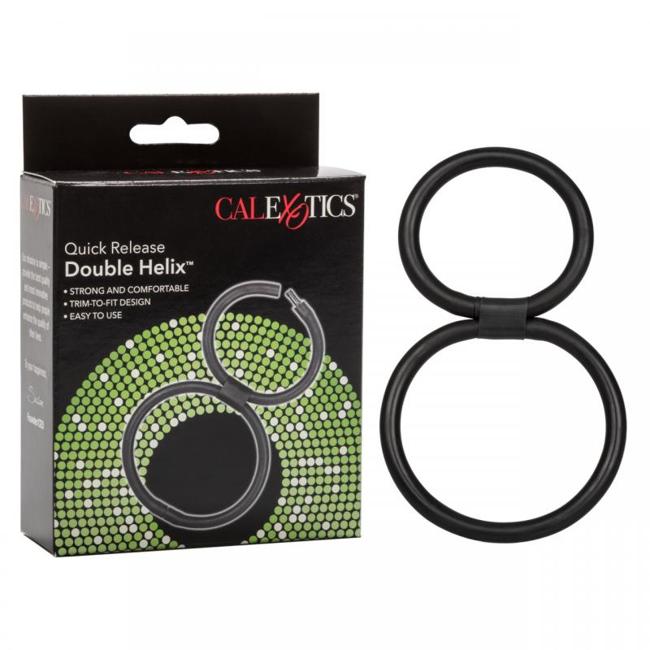 Made from soft rubber, the Double Helix Arouser features two individual rings that can be trimmed to fit, ensuring ultimate comfort and stamina support. To use the enhancer, simply slip the larger ring around the scrotum and the smaller ring around the base of the erect penis, and trim the tubed rubber bands to the desired size. Snap the ends of each ring together securely, and get ready for tantalizing sensations.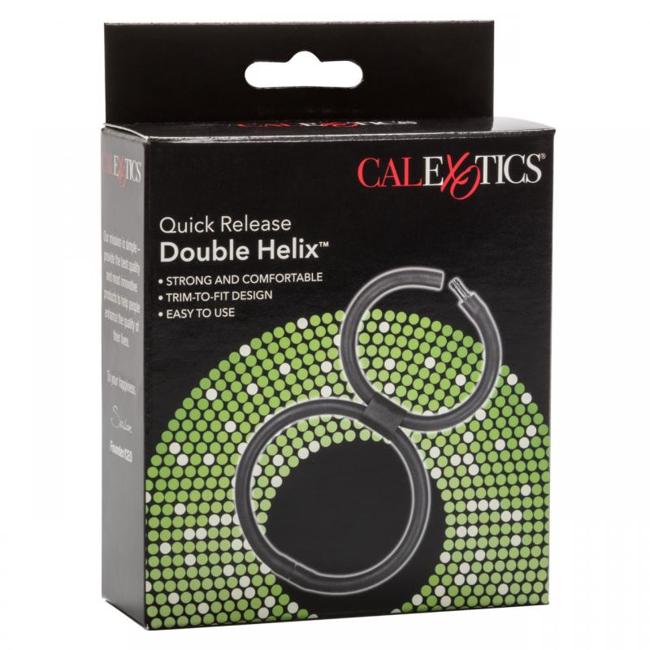 Suitable for both first-time and experienced users, the Double Helix Arouser allows for spontaneous exploration and delivers a longer-lasting erection. For increased pleasure, it is recommended to use a quality lubricant with this toy. Before and after each use, it is important to clean the rubber enhancer rings with a toy cleaner spray or warm soapy water.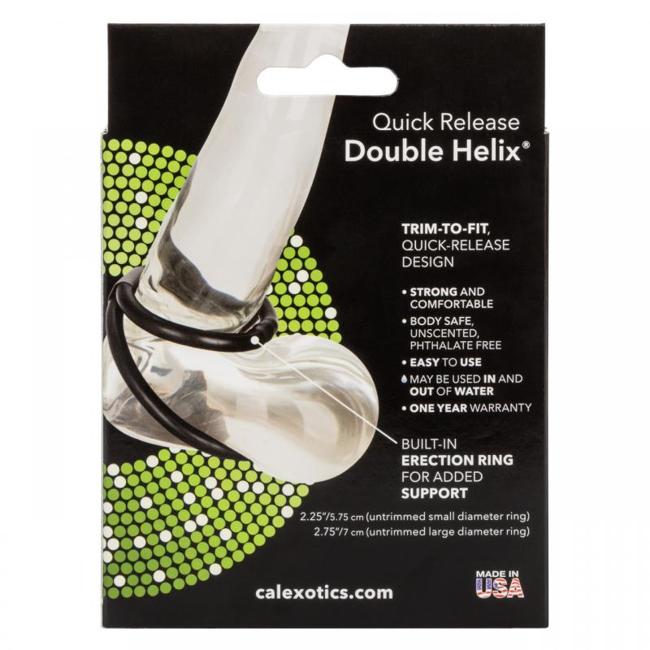 The Arouser measures 2.75 inches in diameter for the larger ring and 2.25 inches in diameter for the smaller ring. It weighs approximately 0.4 ounces and is made from phthalate-free and non-toxic materials, ensuring safety and purity for your body.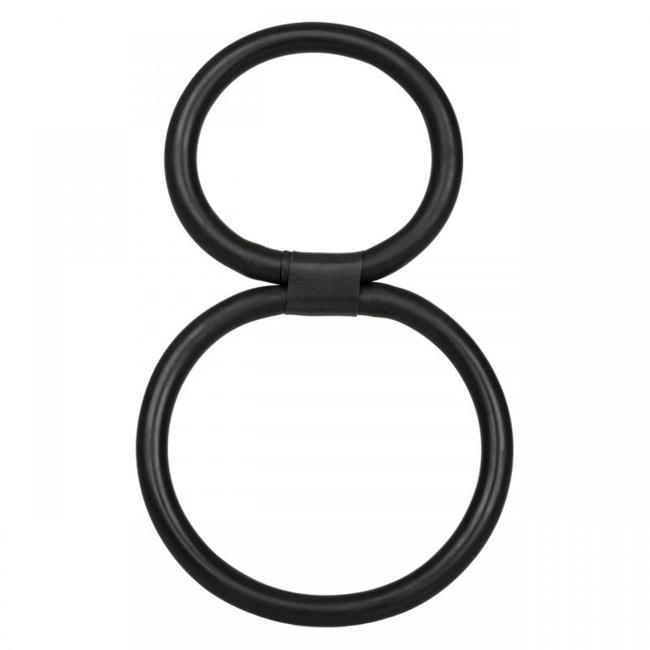 The Double Helix Arouser is produced by California Exotic Novelties, a trusted brand in the sexual wellness industry. It is made in the USA and complies with all relevant legal requirements, with records being available at their designated address.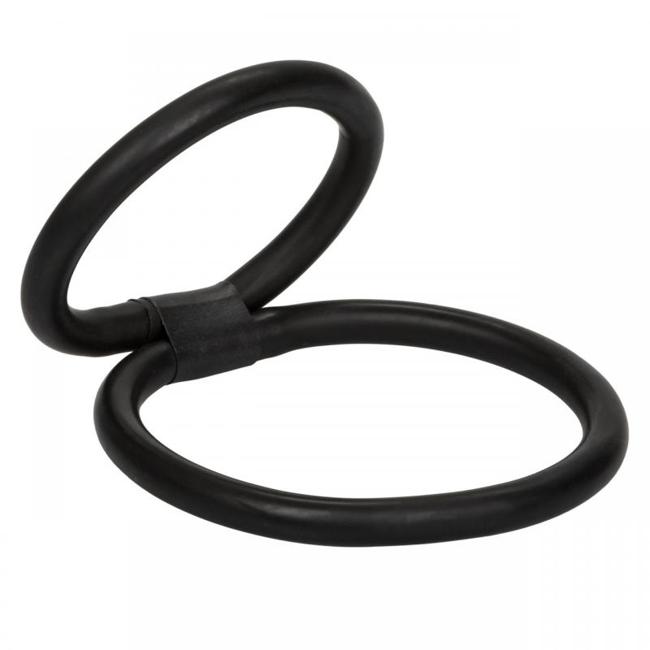 In summary, the Double Helix Arouser is a trim-to-fit cock ring that offers quick-release double erection enhancement. It is a safe and pure product designed for couples or individuals seeking enhanced pleasure. Whether you are new to using sex toys or have experience, the Double Helix Arouser provides a satisfying and pleasurable experience.