Description
Introducing the Creature Cocks Hydra Sea Monster Silicone Dildo – an extraordinary addition to your collection of pleasure toys. This unique dildo, brought to you by XR Brands, features a captivating design inspired by the mythical Hydra sea monster.
Creature Cocks Hydra Sea Monster Silicone Dildo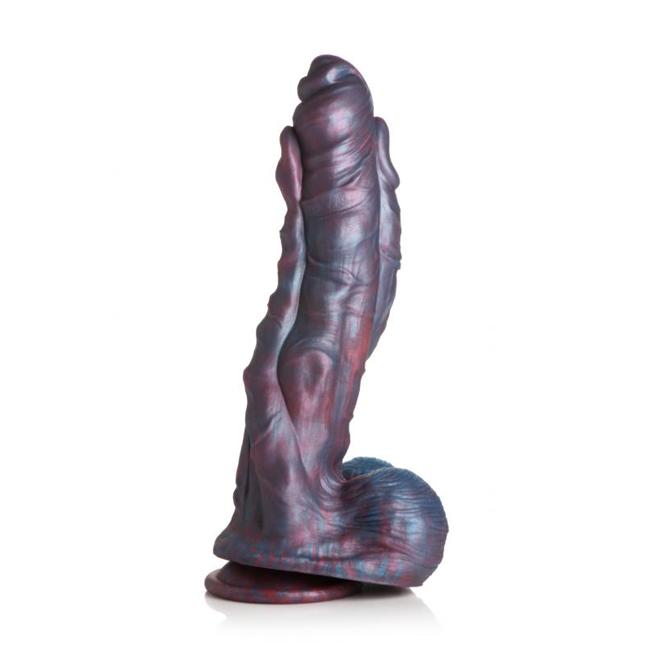 The Creature Cocks Hydra is adorned with three mesmerizing heads, each offering a distinct sensation as they delve deep within. The combination of dark blue and red colors beautifully blend together, creating an enchanting purple hue that adds to its mystical allure. The smaller heads expertly twist around the larger central head, delivering varying points of pressure and textures for an exhilarating experience unlike any other.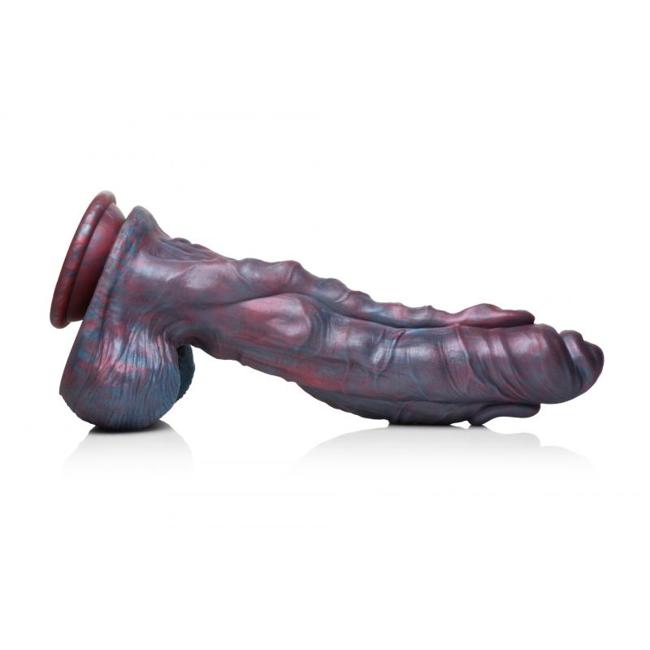 Measuring a massive 10 inches in length, this silicone dildo is both firm and flexible, allowing for comfortable and pleasurable play. Crafted from premium silicone, it boasts a velvety-smooth surface that feels incredible against the skin. Rest assured, this dildo is entirely body-safe and free from phthalates, ensuring your health and well-being during use. To enhance your pleasure, remember to only use water-based lubricants with this toy.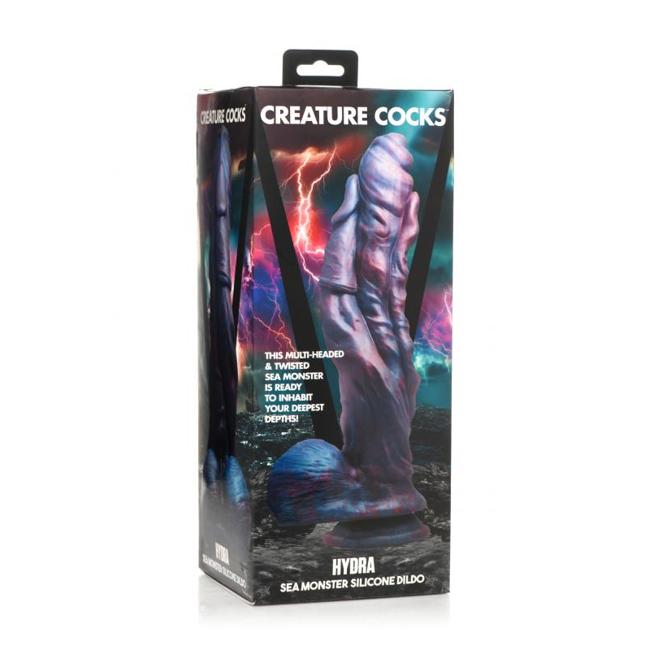 The base of the Creature Cocks Hydra features a pair of large, lifelike balls that perfectly match the size of the powerful dildo. What's more, it is equipped with a sturdy suction cup, allowing you to attach it to any flat surface, granting you hands-free pleasure. Additionally, the wide base makes it compatible with strap-on harnesses, making it an excellent choice for pegging play with your partner.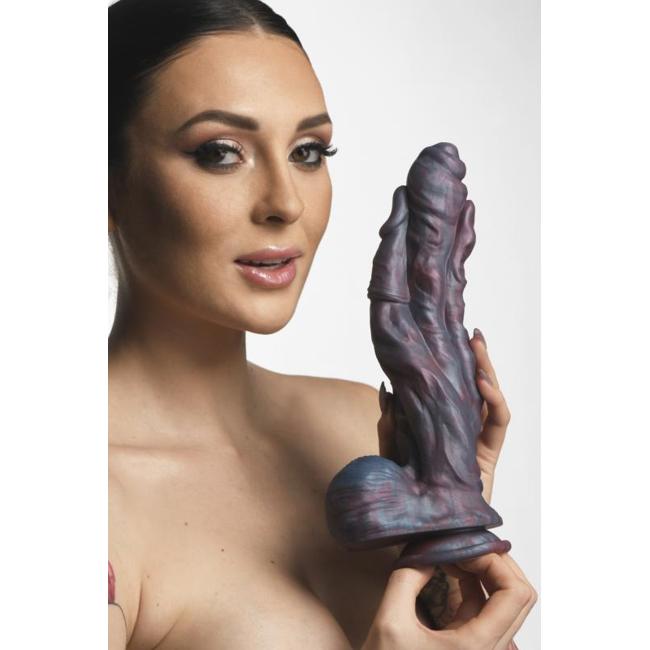 Ideal for couples looking to explore new sensations or spice up their intimate moments, the Creature Cocks Hydra is perfect for kinky role play scenarios and fantasy play. After each use, easily clean the dildo with warm water and mild soap. For added hygiene, we recommend using a toy cleaner before patting it dry. To preserve its longevity, store it separately from other silicone toys, away from direct sunlight.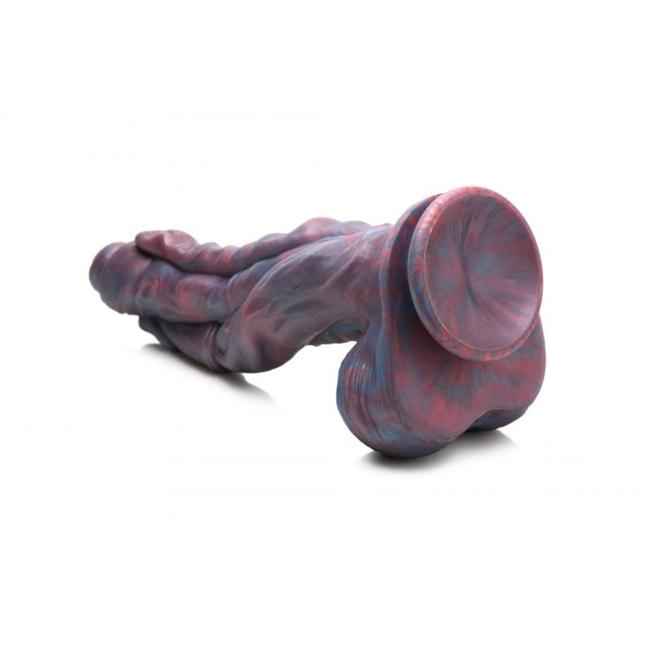 For those who seek the unknown and crave the thrill of mythical encounters, the Creature Cocks Hydra Sea Monster Silicone Dildo will fulfill your deepest desires. With its mesmerizing design, satisfying size, and versatile functionality, this extraordinary pleasure toy is an excellent addition to any adventurous collection. Explore the depths of pleasure and unleash your fantasies with the Creature Cocks Hydra Sea Monster Silicone Dildo.