Description
The Creature Cocks Cyclone Squishy Alien Vagina Stroker is a unique and stimulating sex toy designed for men. It features a fantastical alien vagina orifice, crafted with high-quality, phthalate-free, silky smooth silicone. The stroker is colorful, with vibrant shades of pink and blue, giving it an otherworldly appearance.
Creature Cocks Cyclone Squishy Alien Vagina Stroker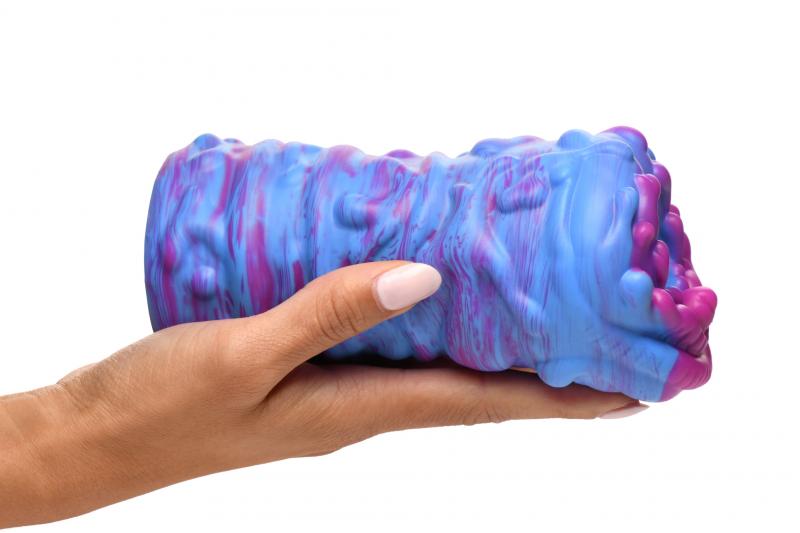 The inner tunnel of the stroker is textured, providing a pleasurable and intense sensation as it is used. The material used is soft, squishy, and flexible, allowing it to stretch and accommodate various sizes comfortably. It is also easy to grip, enhancing control during use.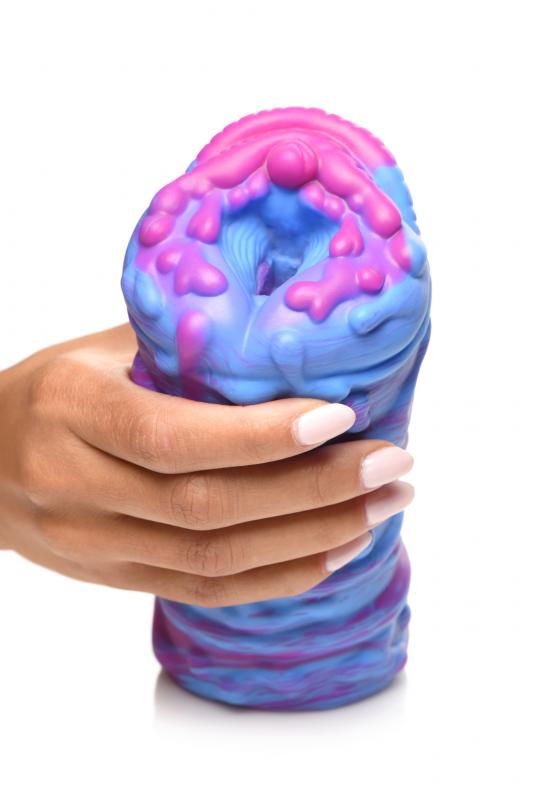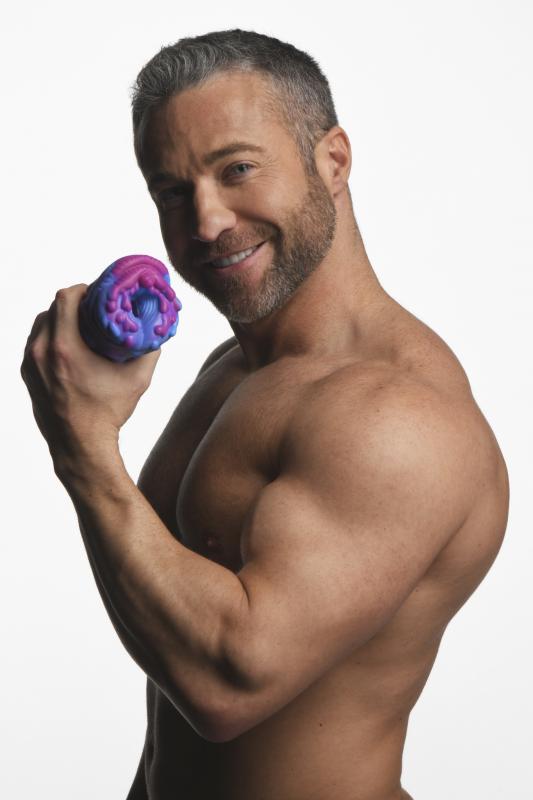 This stroker is perfect for individuals who fantasize about extraterrestrial encounters, bringing their erotic dreams to life. It can also be used for role play or kinky couples play, adding an exciting element to sexual experiences.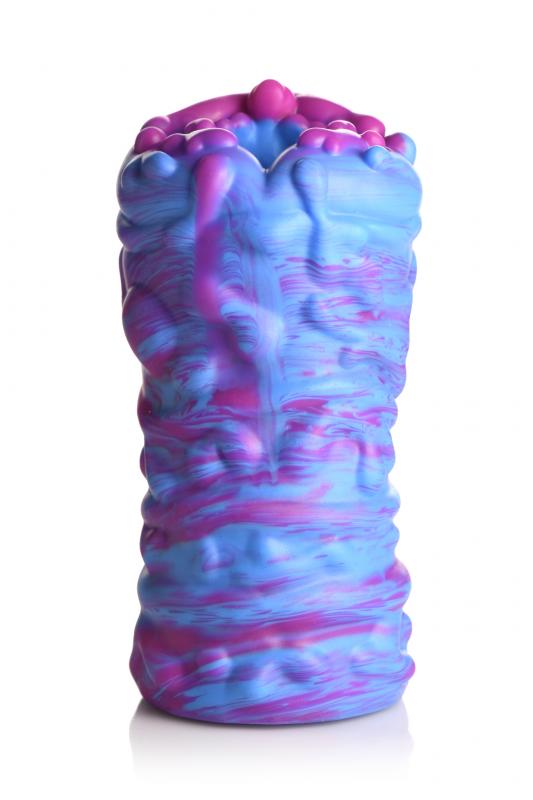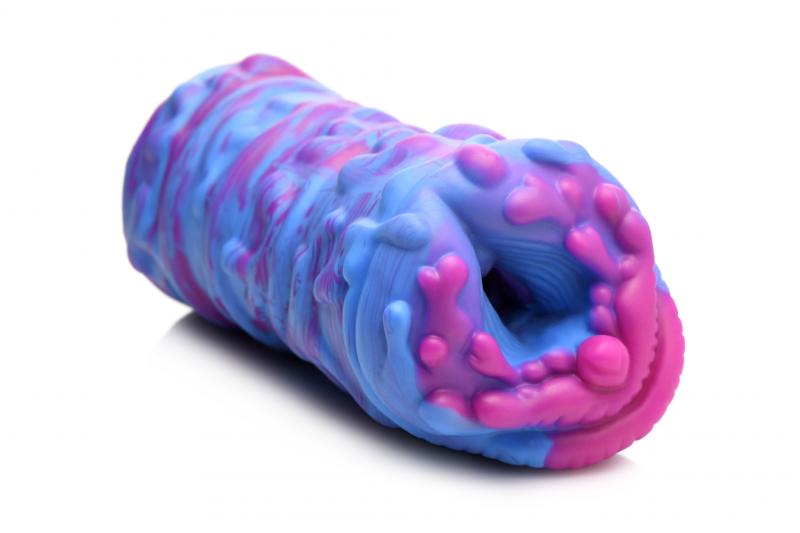 To enhance the experience, it is recommended to use water-based lubricants for a smoother and more pleasurable glide. The stroker can be easily cleaned with warm water and mild soap, followed by a sex toy cleaner. Ensure it is completely dry before storing it away.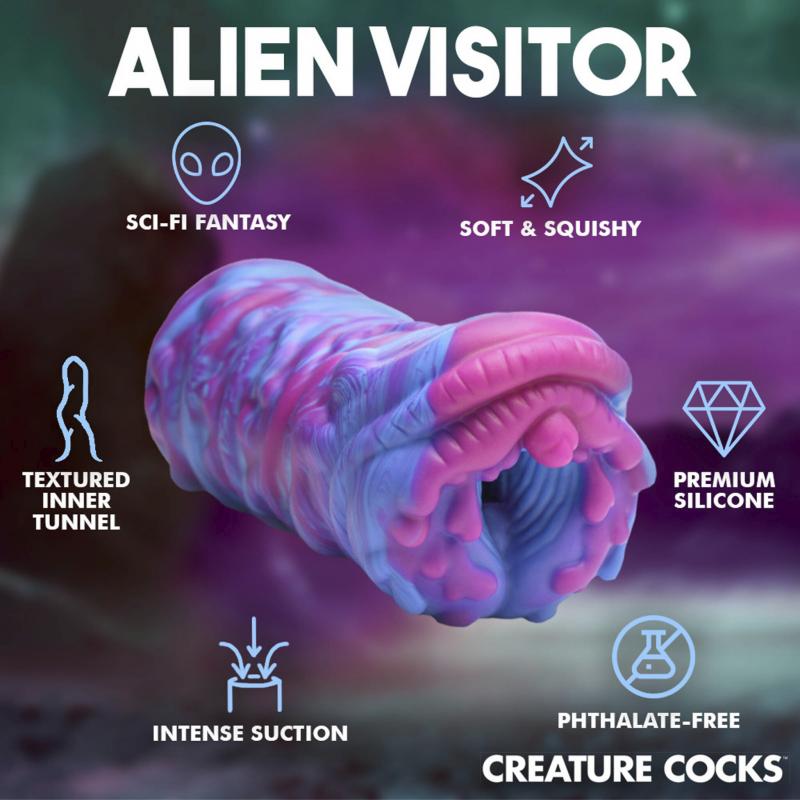 The measurements of the Creature Cocks Cyclone Squishy Alien Vagina Stroker are as follows: overall length of 6.5 inches, overall width of 3.1 inches, and an insertion length of 4 inches. It is available in pink and blue colors.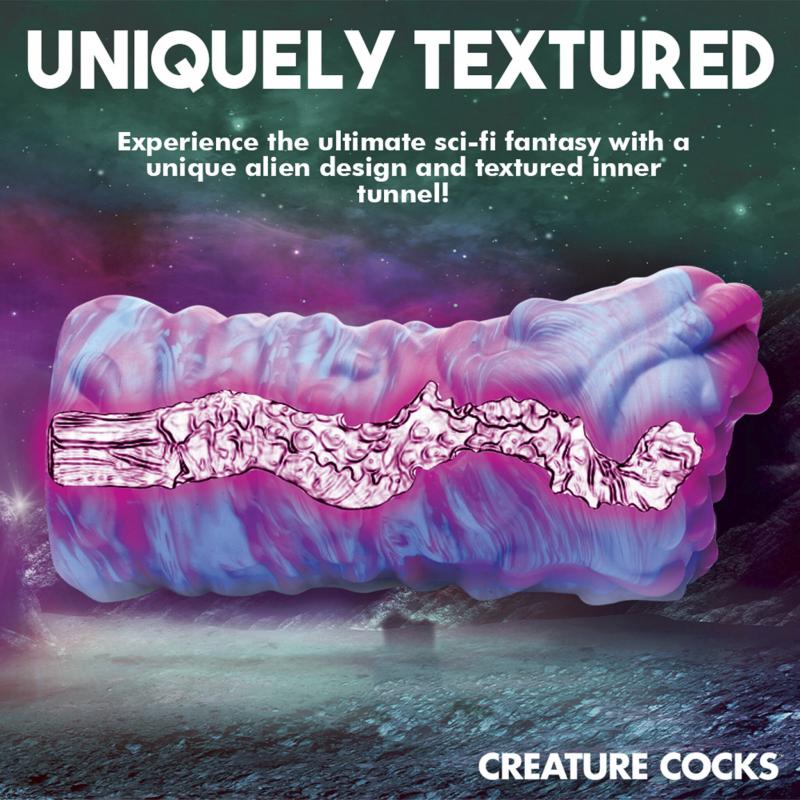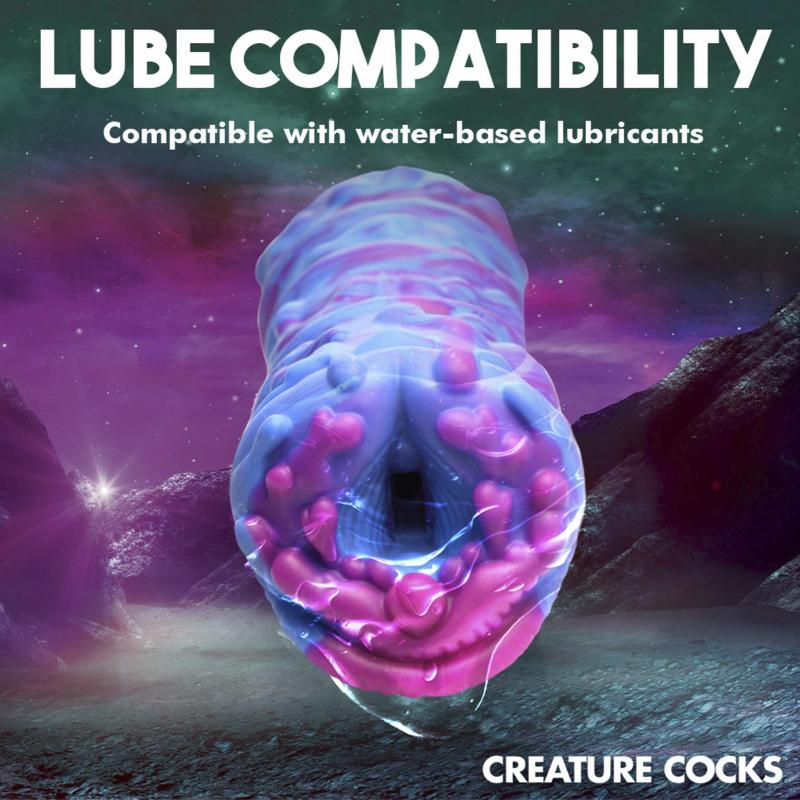 Overall, this stroker promises to provide a unique and intense sensation, allowing users to explore their fantasies and enhance their solo or partnered sexual experiences.