Description
The Cleanscene Mini Travel Douche with One Way Valve is a compact and discreetly sized douche set designed for on-the-go use. It is manufactured by X-Gen Products, known for their high-quality and reliable adult products.
Cleanscene Mini Travel Douche W/ One Way Valve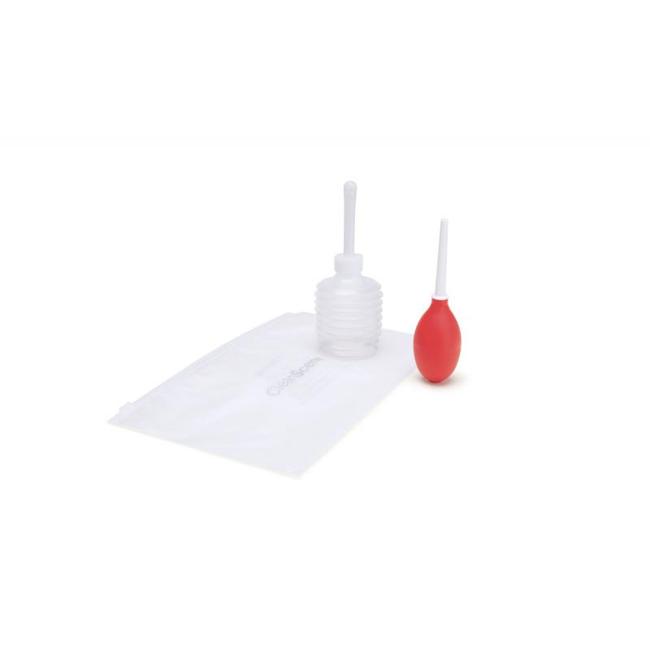 This travel douche set is perfect for individuals who prioritize maintaining freshness and cleanliness no matter where they are. Whether you're on a vacation, business trip, or simply away from home, this product ensures that you can stay fresh and confident always.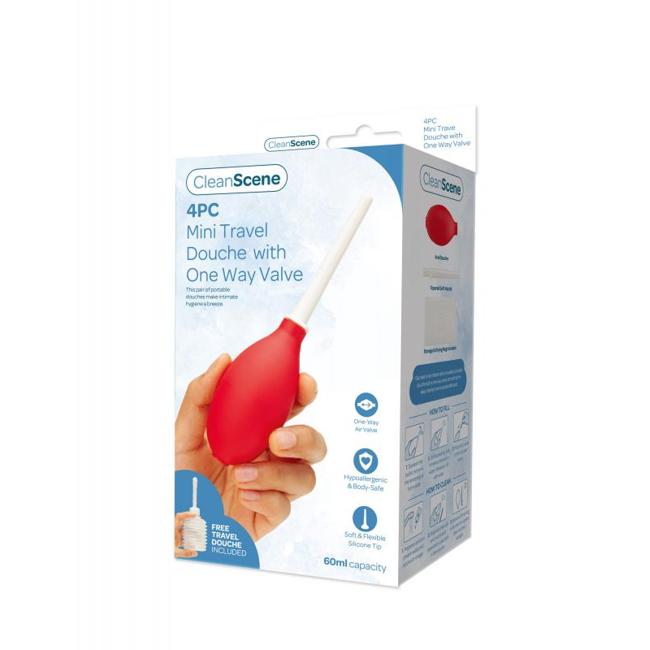 The set includes a bulb that is specifically designed to be effortlessly packed away. Its discreet size allows for easy storage in your bag or luggage without drawing attention. The bulb is also compact and features an easy-grip design, making it convenient to use even in limited space or while on the move.
The one-way valve included in this travel douche enhances convenience and hygiene. The valve ensures that water flows in only one direction, preventing any backflow and contamination. This feature adds an extra layer of assurance that the douche is hygienic and safe to use.
The Cleanscene Mini Travel Douche falls under various categories, including Anal Toys, Health and Beauty Aids, Anal Douches, Enemas, Hygiene, and Intimate Care. This indicates its versatility and suitability for a range of personal care needs.
With this travel douche set, you can feel confident and fresh wherever you go. Its compact size, convenient design, and focus on hygiene make it an ideal choice for individuals seeking a portable and reliable personal care product. Stay refreshed on your travels with the Cleanscene Mini Travel Douche with One Way Valve.