Description
Male Q Adult Store Featured Bondage, Fetish & Kink – BUCKLING COCKRING & CHAIN LEASH SET released on 3/25/2008, by Kink Labs.
BUCKLING COCKRING & CHAIN LEASH SET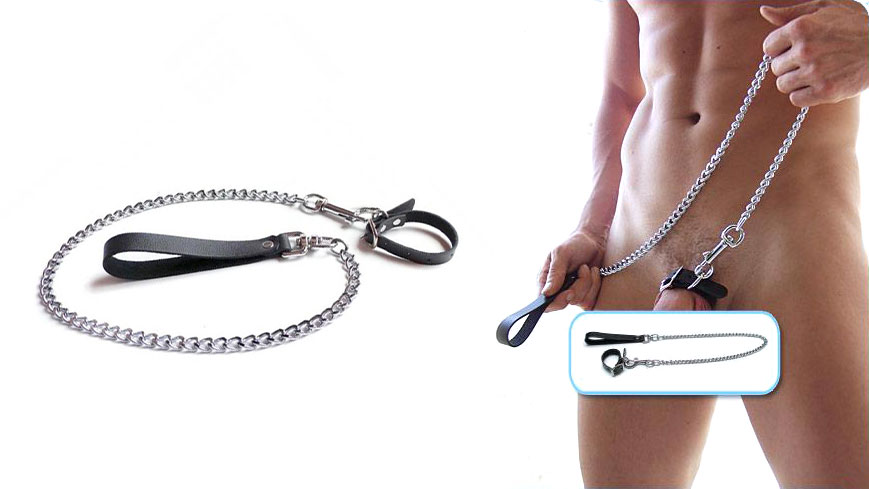 Kink Lab Buckling Cock Ring and Chain Leash Set. Keep your captive in line by chaining up his genitals with this special cockring and chain leash set. The buckle-closure leather cockring fits snugly around his shaft and testicles, while the leather-handle chain leash connects easily to a dee ring on the front. Use it to tether your slave to a bed or chair, or to lead him around with his undivided attention. A fun and wicked BDSM toy that you're both sure to love! Both leash and cock ring can be enjoyed separately, as well. Color: Black, Silver Material: Leather, Metal Set Includes: Buckling Cock Ring, Chain Leash Special Features: Adjustable.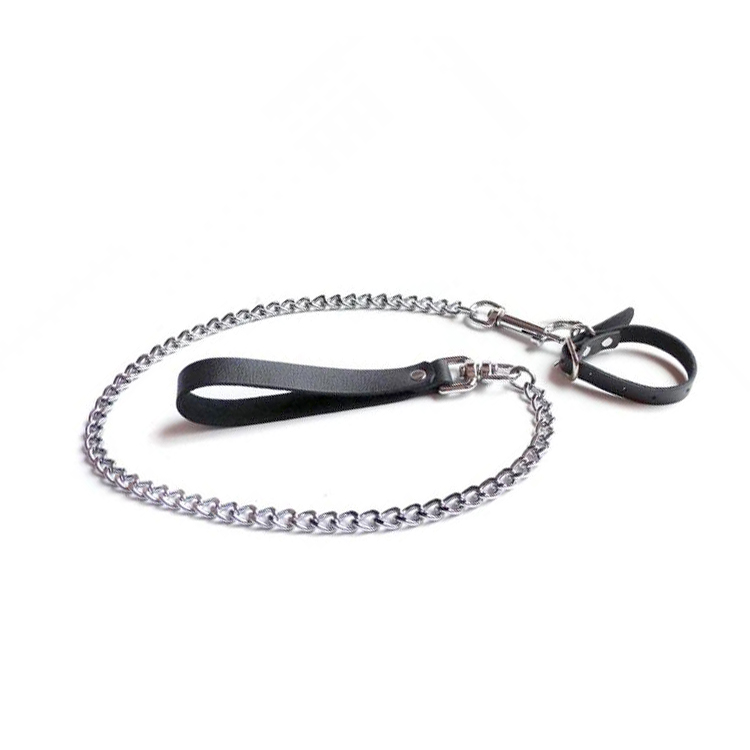 Dimensions
Height: 7.45  Length: 2.15 Diameter: 2.1  Weight: 0.61
Features
Feature: Adjustable
Color: Black
Material: Leather , Metal
Brand: Stockroom
Manufacturer: Kinklab
UPC: 844915090783
Weight: 8.96 Ounces
MQ Sex Toy Store Collars & Leashes product collection.