Description
Introducing the Booty Sparks Red Heart Glass Anal Plug Set, a must-have for anyone looking to explore and indulge in anal play. Designed by XR Brands, this set is perfect for those who want to add a touch of sparkle and romance to their intimate moments.
Booty Sparks Red Heart Glass Anal Plug Set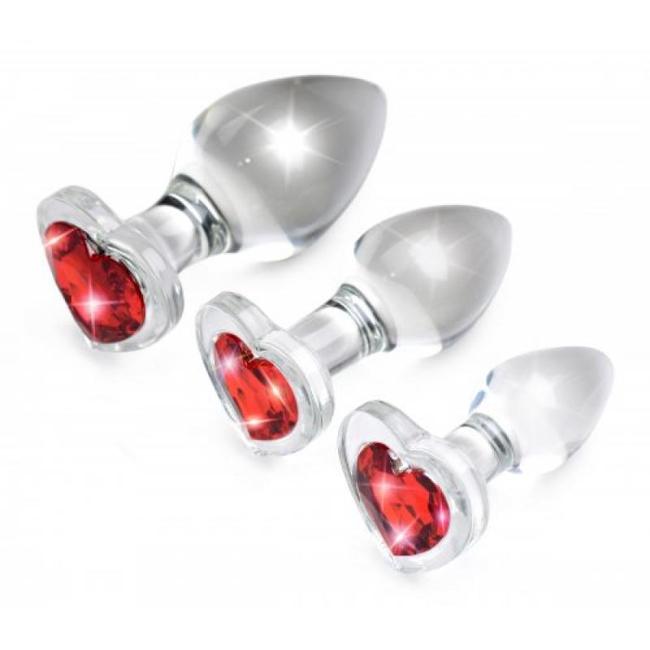 Featuring three graduated sizes, this set allows you to start small and work your way up to a more fulfilling experience. Each plug is made of high-quality, see-through glass, which not only provides a visually stunning look but also offers a solid mass and smooth surface for a pleasurable and comfortable feel.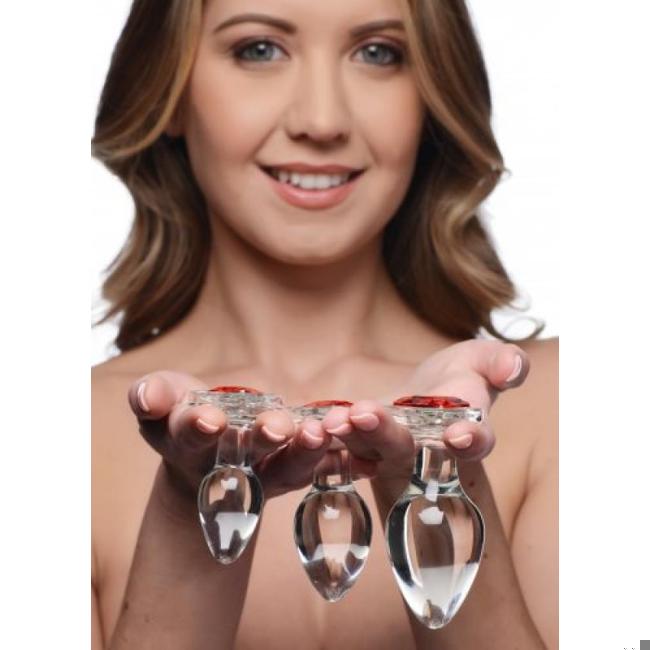 The tapered design of these plugs ensures easy insertion without any discomfort, making them suitable for both beginners and experienced players. Plus, they are compatible with most lubricants, allowing you to customize your playtime to suit your preferences.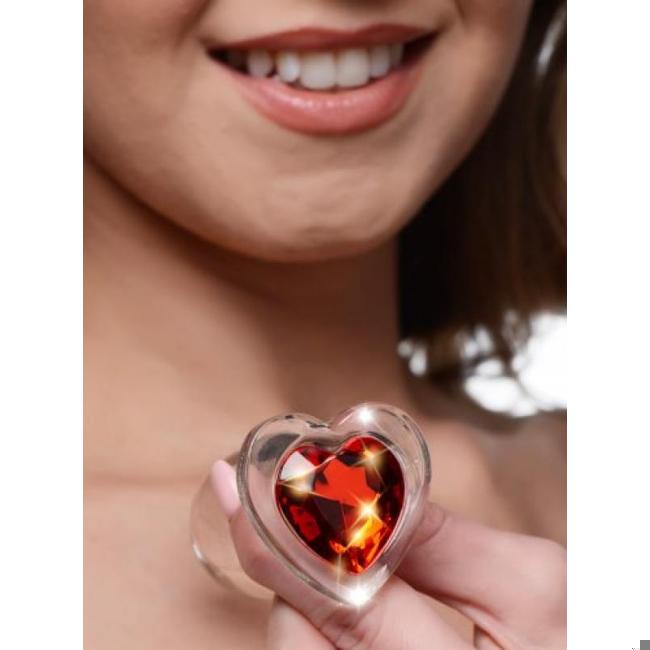 What sets these plugs apart is the adorable red heart gem on the end. This charming detail adds a touch of whimsy and romance to your play sessions, making them perfect for special occasions like Valentine's Day or simply to show your partner some extra love.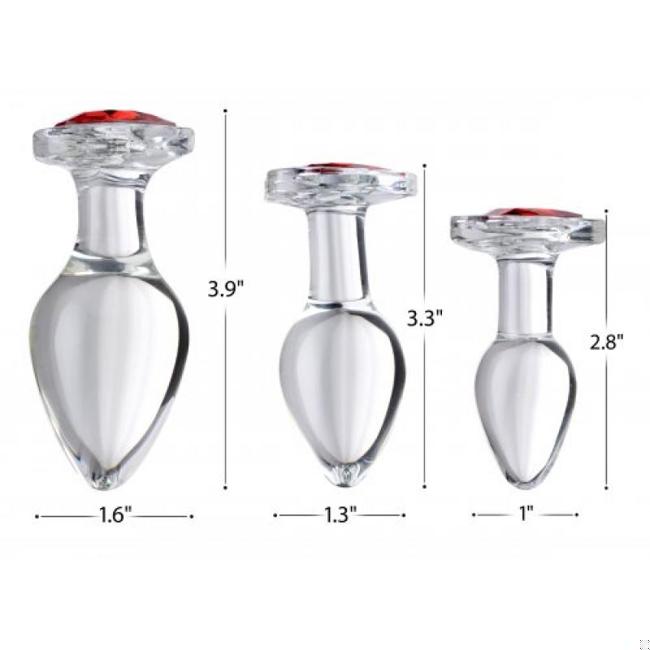 If you're feeling adventurous, you can further enhance your experience by heating or chilling these plugs for an added layer of pleasure. The glass material retains temperature well, providing thrilling sensations that will tantalize your senses.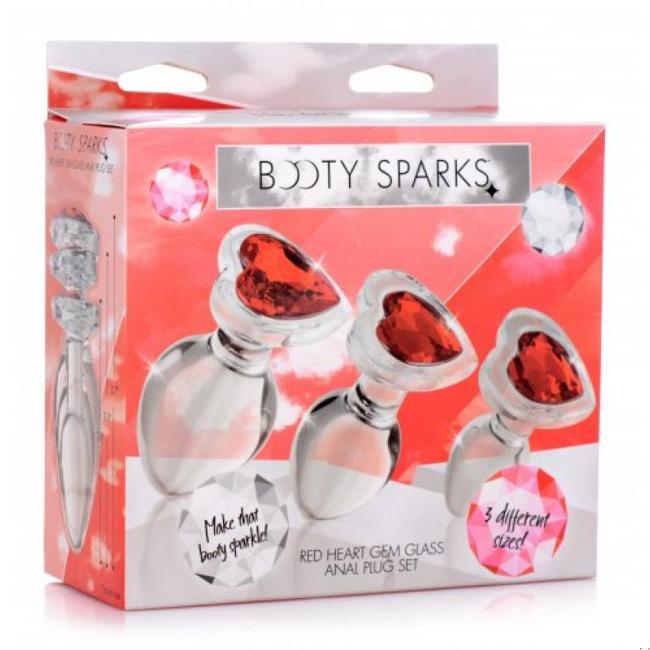 Safety is a top priority, which is why these plugs are made from body-safe and hypoallergenic glass. The smooth texture not only feels amazing but also makes cleaning a breeze. Simply wash them with warm water and mild soap before and after each use to maintain optimum hygiene.
The large size plug in this set is designed for experienced players who crave a satisfying fill and stretch. With an overall length of 3.7 inches, an insertion length of 3.1 inches, and a diameter of 1.6 inches at its widest point, it provides a truly fulfilling experience.
In addition to its functional benefits, this plug is a visual treat for your partner. Let them feast their eyes on the sparkly red heart while they enjoy the rest of your body, creating a truly captivating and unforgettable experience.
Whether you're a seasoned anal play enthusiast or a curious beginner, the Booty Sparks Red Heart Glass Anal Plug Set is an essential addition to your collection. With its unique design, body-safe materials, and versatile sizes, this set is perfect for exploring and expressing your desires. Indulge in pleasure and make your booty sparkle with this exquisite set.
Categories: Anal Toys, Valentine's Day Gifts, Sensual Kits, Anal Trainer Kits. So why wait? Get your hands on this limited edition set and make your intimate moments unforgettable.