Description
Introducing the Boneyard Piss Holer W/ Interchangeable Vibrating Bullet, a revolutionary urethral training set designed for both beginners and advanced enthusiasts. This kit from Rascal Toys is perfect for those looking to explore new sensations and enhance their prostate pleasure.
Boneyard Piss Holer W/ Interchangeable Vibrating Bullet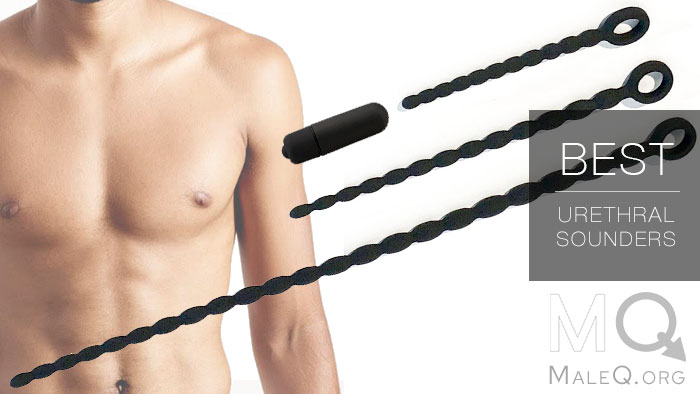 The kit includes three graduated silicone sounding rods, each varying in length and thickness. These beaded flexible sounds are specially designed to follow the contours of your body, making it easier to go deeper and target your prostate with precision. The beaded design also allows lubricant to stay between the beads, reducing the need for constant reapplication during use.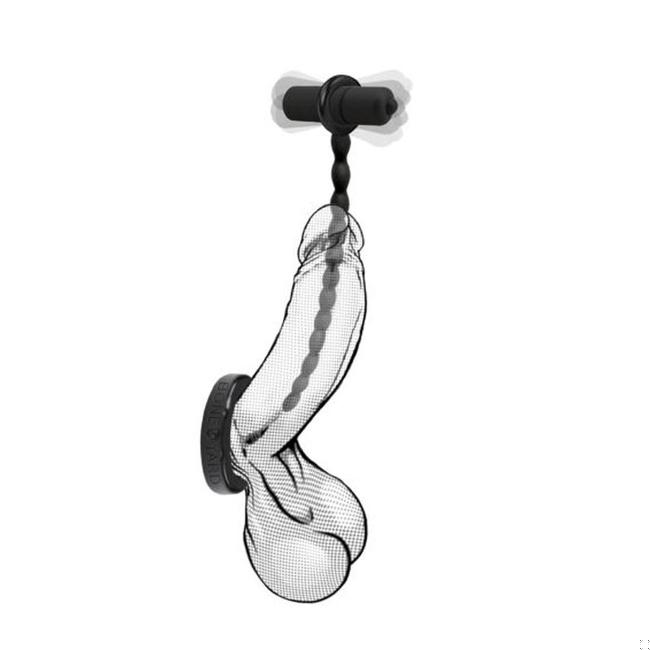 One of the standout features of this kit is the interchangeable 7-speed vibrating bullet. This powerful bullet can be inserted through the circular opening on the top of each sound, serving as both a handle and a source of intense vibrations. With 7 different strengths and patterns, the vibrating bullet provides a wide range of options to cater to your unique preferences.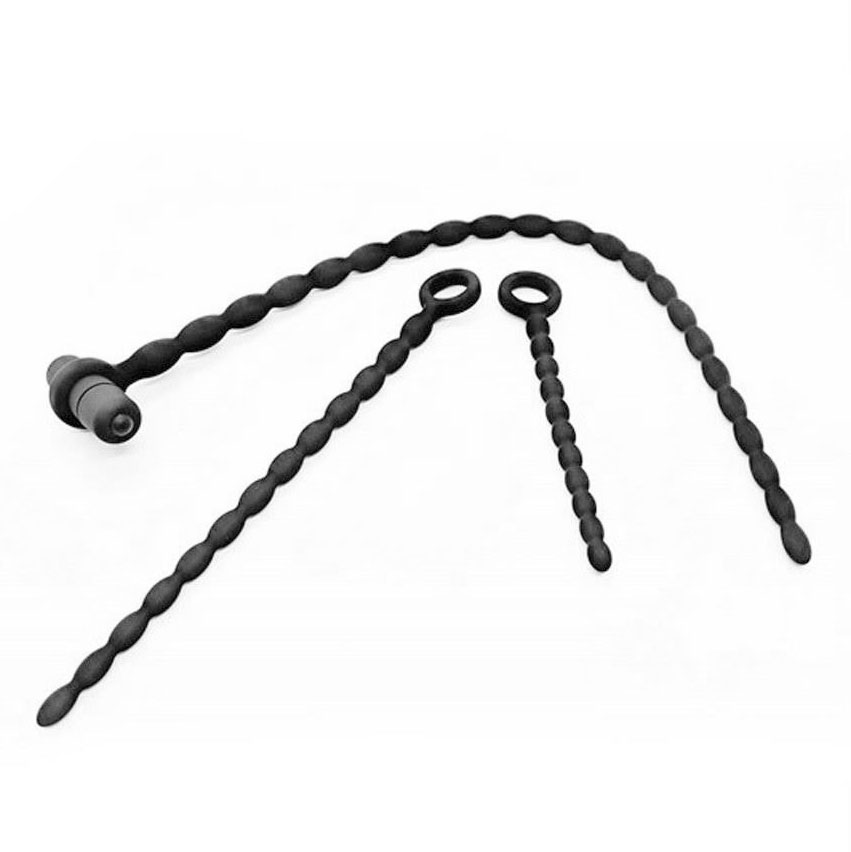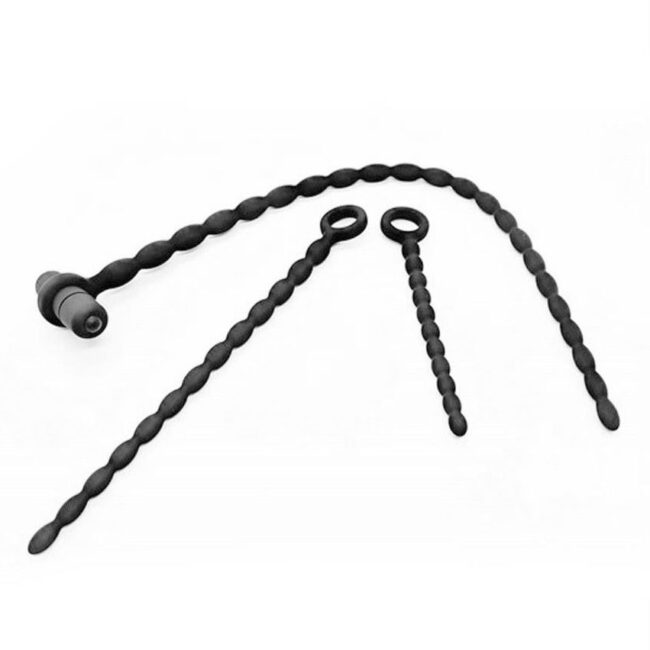 Crafted from premium medical-grade silicone, these urethral sounds are not only body-safe but also easy to sterilize. They are compatible with all water-based lubricants and are completely hypoallergenic, making them suitable for those with sensitive skin.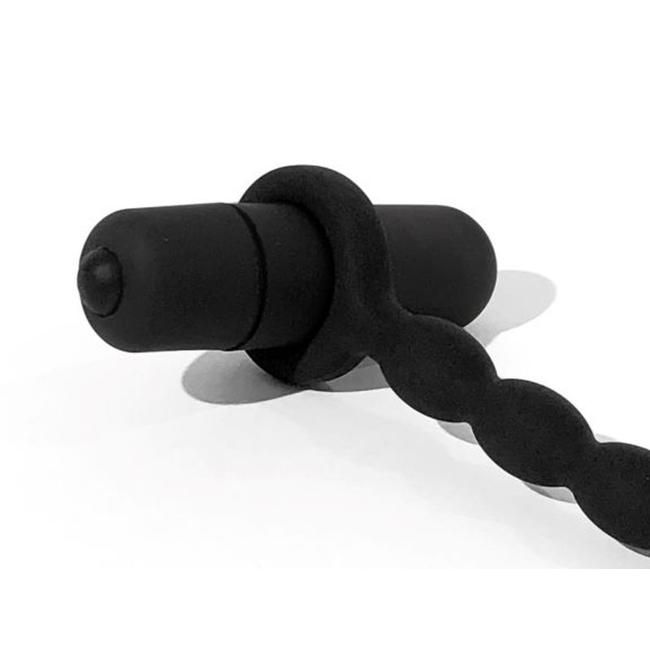 The Boneyard Piss Holer W/ Interchangeable Vibrating Bullet set includes three sounds: a small sound measuring 5.5 inches in length and 0.35 inches in width, a medium sound with a length of 8.7 inches and a width of 0.39 inches, and a large sound boasting a length of 16.1 inches and a diameter of 0.47 inches. Each size offers intense stimulation and flexibility to cater to your individual preferences.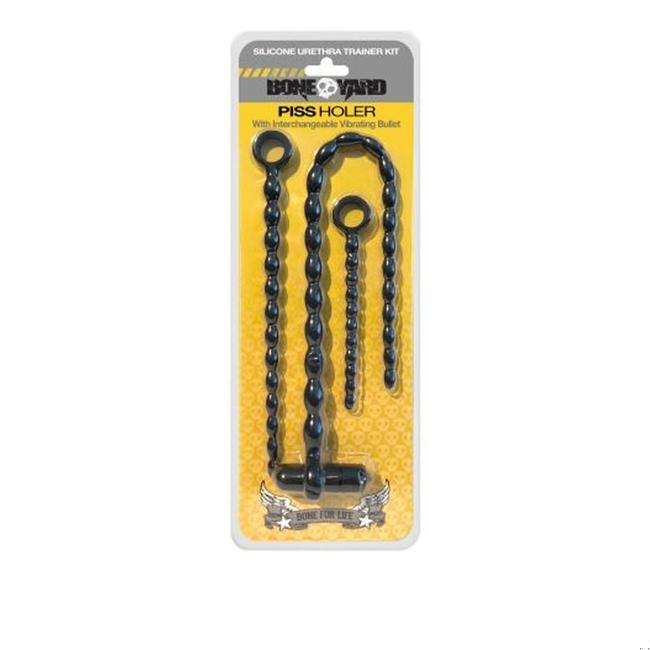 To maintain the longevity and cleanliness of this product, it is recommended to wash it thoroughly with mild soap and warm water or toy cleaner after each use. Rinse with warm water, pat dry, and allow it to completely air dry before storing it separately to avoid any potential damage.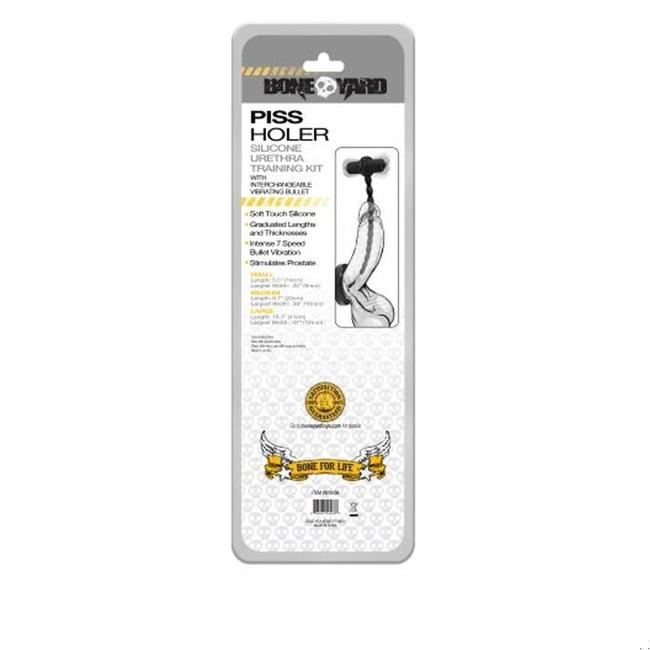 With its versatile functionality and premium materials, the Boneyard Piss Holer W/ Interchangeable Vibrating Bullet is a must-have for those exploring the realms of bondage, fetish, kink, and prostate pleasure. Please note that this product is currently available only on Amazon and falls within their restricted items category. Update your collection for 2022 with this innovative sounding kit from Rascal Toys.