Description
The Bodywand Dotted Mini G Vibrator in Neon Pink is a compact and versatile pleasure toy from X-Gen Products. Designed with a vibrating tip, this vibrator is specially designed to provide intense stimulation.
Bodywand Dotted Mini G Neon Pink (Net)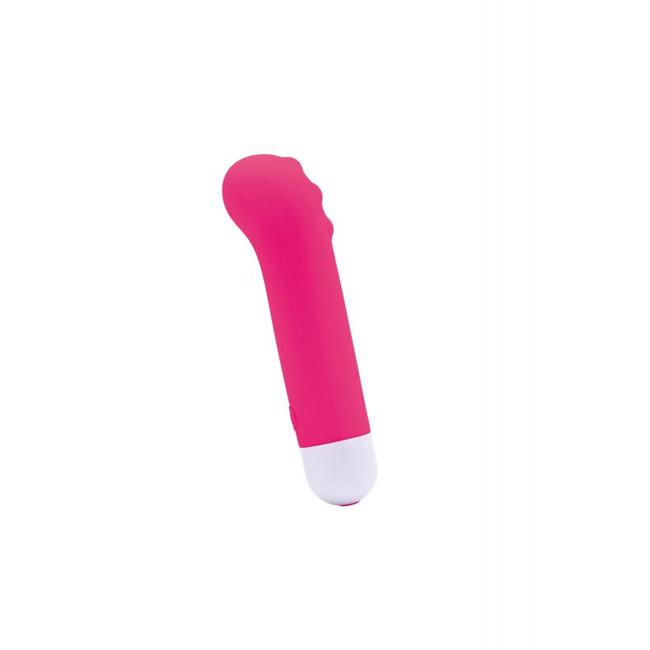 The Mini G Vibrator offers multiple vibration patterns, allowing you to customize your experience and find the perfect combination that suits your desires. With 10 rumbling vibrations to choose from, you can explore a variety of sensations and discover what brings you the most pleasure.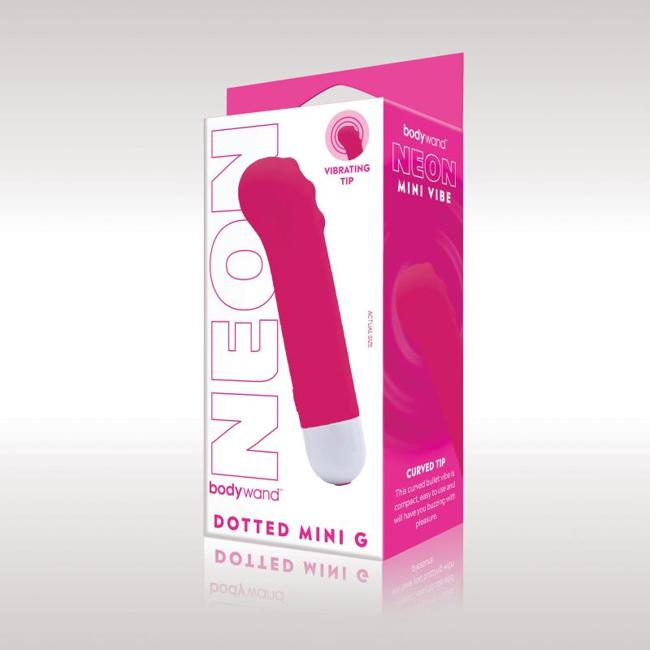 This vibrator is not only powerful but also convenient to use. It is USB rechargeable, eliminating the need for batteries and making it more environmentally friendly. It comes with a USB cable for easy charging. Additionally, it is splashproof, which means you can enjoy it in the shower and clean it easily afterwards.
The dimensions of the Mini G Vibrator are 4.72 inches in length and 0.79 inches in diameter, making it a compact and travel-friendly option. The vibrator has a silicone head for a comfortable and smooth feel, while the handle is made of ABS plastic, ensuring durability and ease of use.
Included with the purchase of the Bodywand Dotted Mini G Vibrator are the vibrator itself, a USB cable for charging, and instructions to guide you on its usage. The product has a bulk weight of 0.12 pound.
The Bodywand Dotted Mini G Vibrator belongs to the categories of USB rechargeable vibrators, body massagers, palm-size massagers, and health and beauty aids. With its versatile features and discreet size, it is suitable for both solo pleasure and partner play.
Embrace the pleasure and power of the Bodywand Dotted Mini G Vibrator in Neon Pink for a satisfying and stimulating experience.