Description
The Black Leather Ring is a versatile and adjustable erection enhancer designed to enhance pleasure and stamina during intimate encounters. Made by California Exotic Novelties, this leather ring features three metal snaps for easy adjustment and quick release.
Black Leather Ring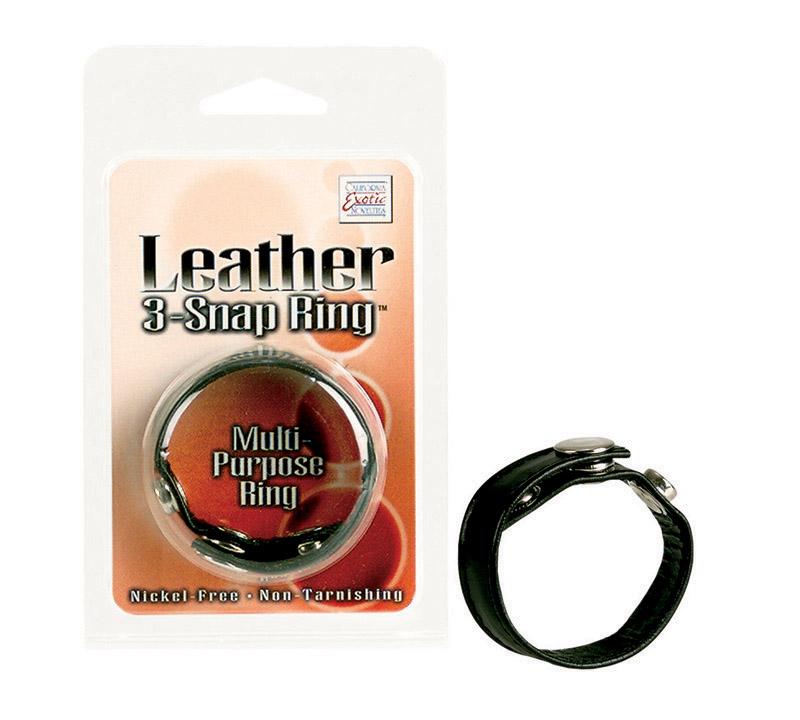 The ring is made from soft genuine leather and the metal snaps are nickel-free and non-tarnishing, ensuring a comfortable and safe experience. It is designed to fit around the base of the erect penis, providing a supportive fit that increases sensitivity and maintains a rock-hard erection for longer periods of time.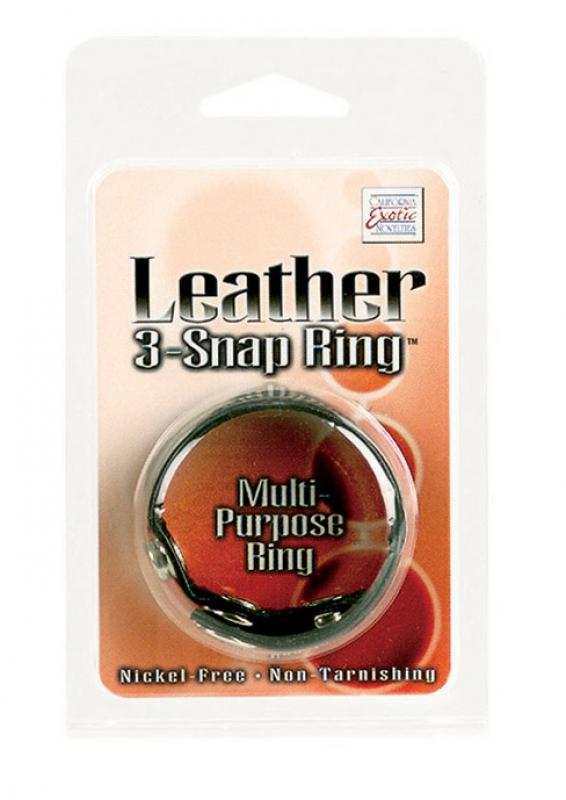 The Leather 3 Snap Ring is suitable for both first-time and experienced users, offering a custom fit that supports and enhances performance. It can be easily adjusted to accommodate different sizes, allowing users to maximize their pleasure and control.
Using a water-based lubricant with this ring is recommended to enhance pleasure and reduce friction. After each use, it is important to clean the leather ring with a toy cleaner spray to maintain hygiene.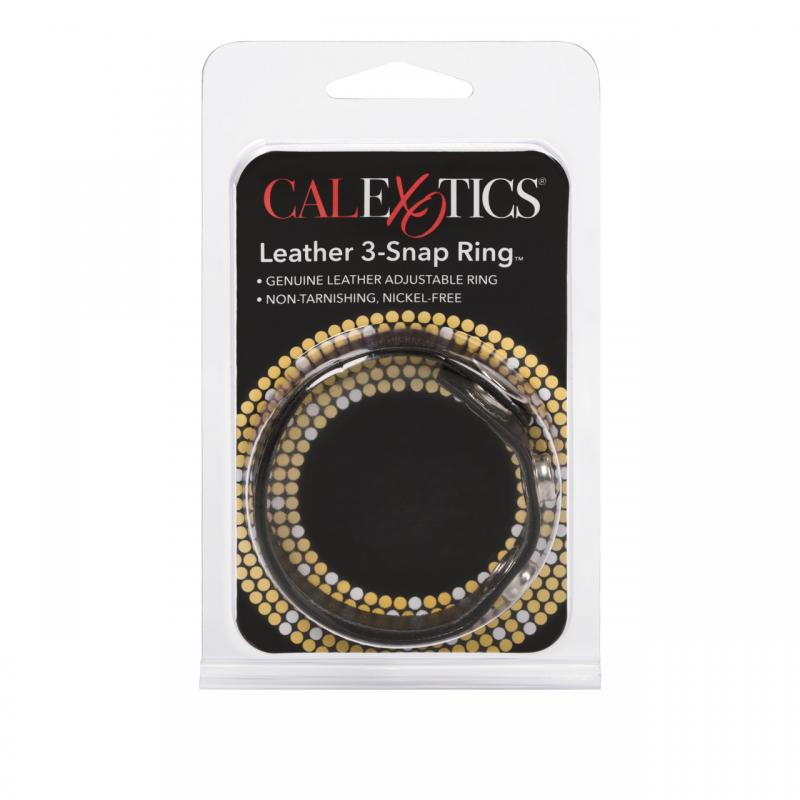 It is important to note that wearing a cock ring for more than 30 minutes is not recommended. Cock rings work by trapping blood in the penis, which can lead to longer-lasting erections and intensified orgasms. They are particularly beneficial for men with premature ejaculation or erectile dysfunction. However, results may vary and there are no guaranteed outcomes from using a cock ring.
The Black Leather Ring measures 8 inches long by 0.5 inches wide. The adjustable design allows the ring to go from approximately 1.75 inches in diameter at its smallest to 2.5 inches at its largest. It weighs 0.3 ounces.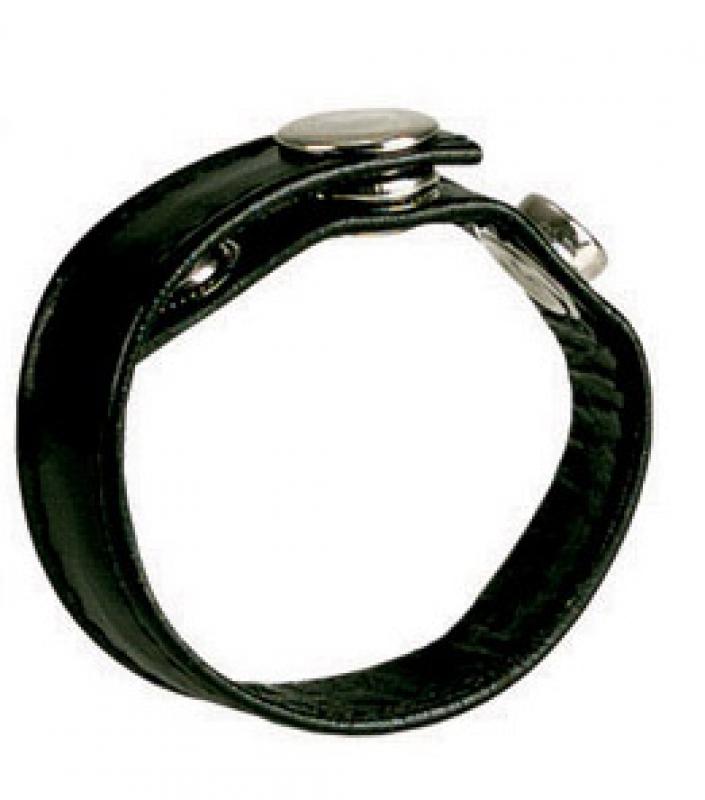 This product is made from phthalate-free, non-toxic materials and is safe for both the body and pleasure. It falls under the categories of sex toys for couples, men, and women, specifically love rings, cock rings, and adjustable and versatile cock rings.
Please note that the Black Leather Ring is a registered trademark of California Exotic Novelties, a reputable brand in the sexual wellness industry.