Description
The Ball Spreader Large Leather is a product from California Exotic Novelties designed for extended seduction and intensified pleasure. It is an easy-to-use erection enhancer that fits over the penis and scrotum to provide longer-lasting performance and heightened orgasmic pleasure.
Ball Spreader Large Leather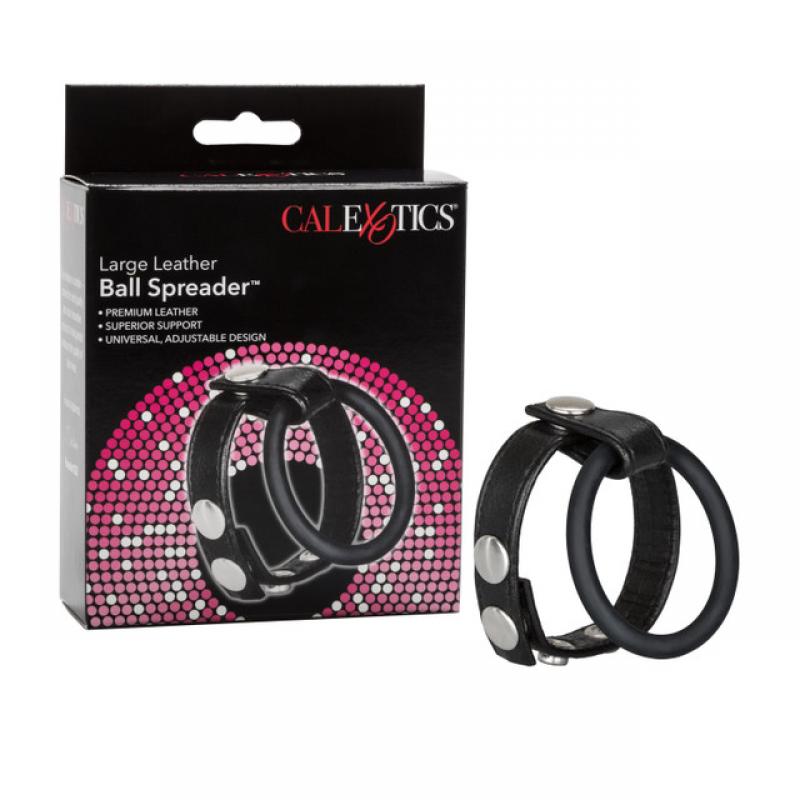 The product features a fully adjustable leather strap and ring combo that comfortably fits around the base of the scrotum and is easily adjusted for perfect support and tantalizing tension. The strap is made of soft, genuine leather and has steel plated snaps for easy adjustment. The rubber ring, which slides over the penis, maintains personal performance and stamina.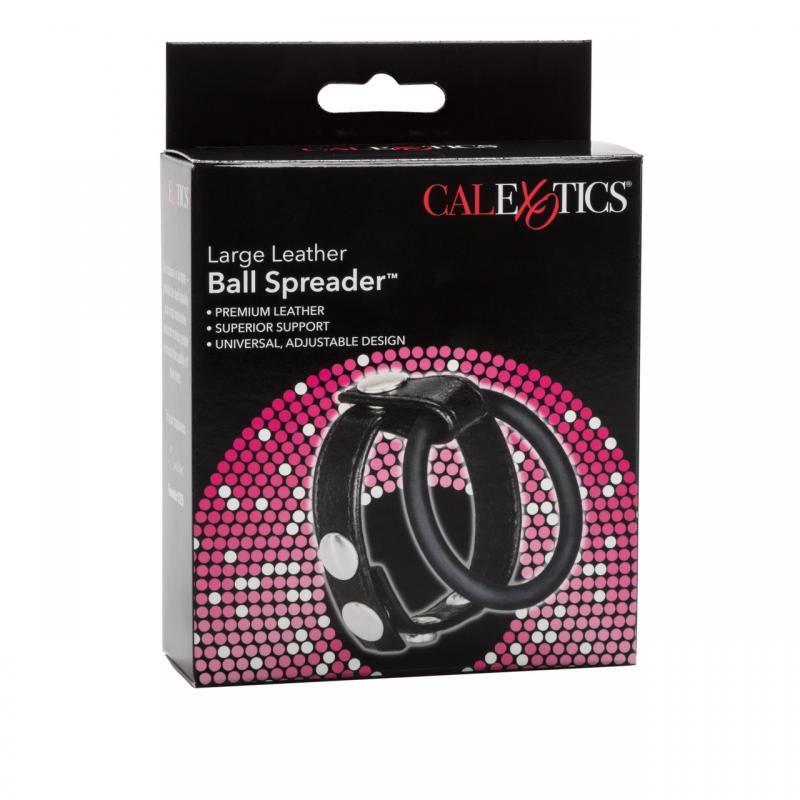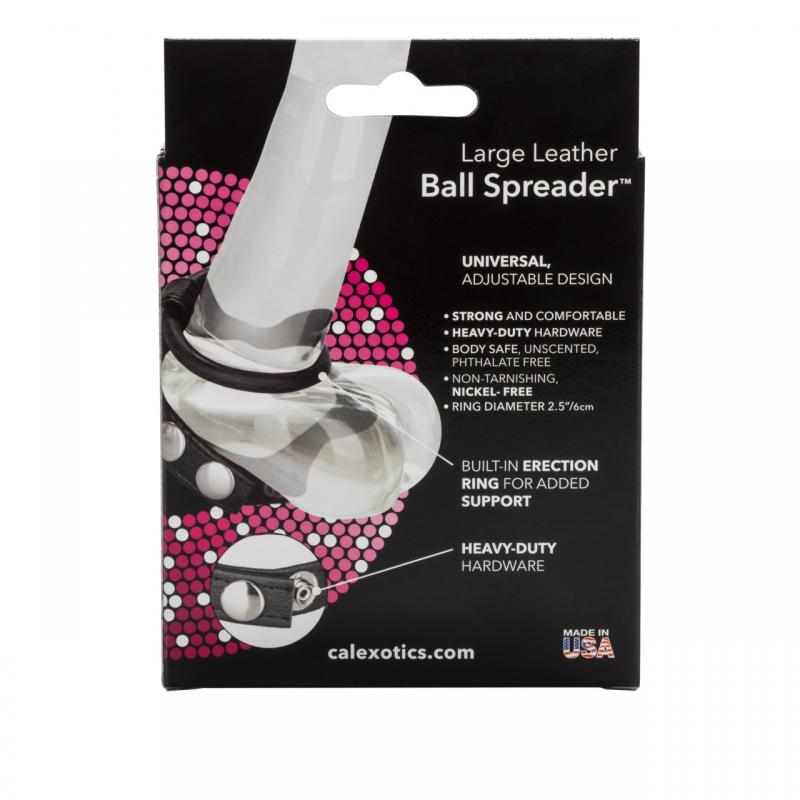 This enhancer is ideal for spontaneous sensual exploration wherever you go and can be used by both first-time and experienced users. It can be used for solo intimate fun or sensuous stimulation during couple's play. The strap can be used to elevate seduction and extend pleasure, while the rubber ring provides ultimate erection support for longer durations.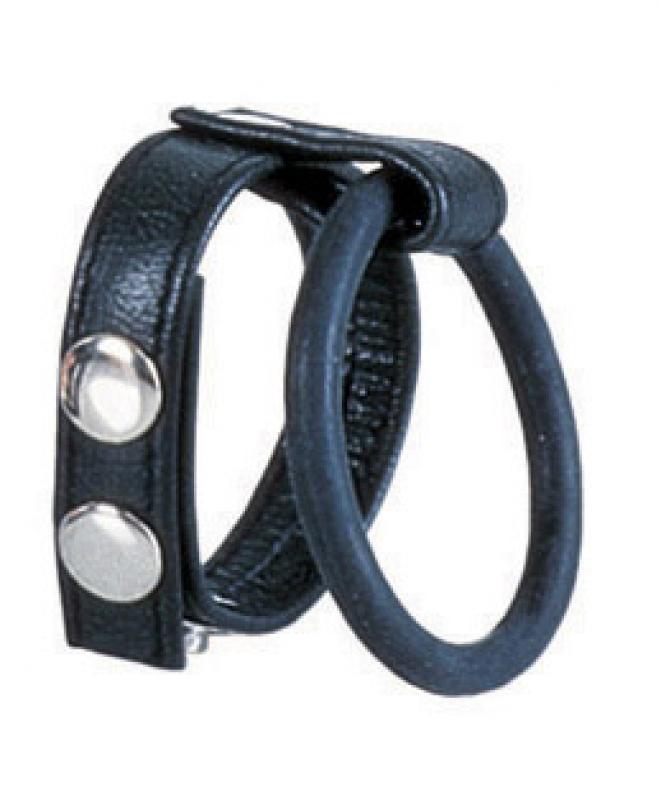 To enhance the experience, it is recommended to use a quality water-based personal lubricant with this sex toy. Before and after each use, the erection keeper should be cleaned with a toy cleaner spray, rinsed with warm water, and pat dried before storing.
The Ball Spreader Large Leather is an adjustable erection strap and ring combination perfect for prolonged erection and more enjoyable lovemaking. The leather strap with three silver-toned snaps allows quick and easy adjustments, while the rubber cock ring is designed to maintain the ultimate erection. It should be noted that cock rings should not be worn for more than 30 minutes.
This product weighs approximately 0.5 ounces and is made using phthalate-free, non-toxic materials. It is safe and pure for the body and pleasure, meeting high-quality and safety standards.
Please note that this product is categorized under bondage, fetish, kink, love rings, cock rings, men's fetish wear, adjustable, versatile cock rings, and men's cock and ball gear. It is restricted on certain online platforms.
The Ball Spreader Large Leather is a registered trademark of California Exotic Novelties, a reputable manufacturer of sex toys and sexual wellness products.