Description
Introducing the Zolo Gawk Gawk Blowbot, a revolutionary male masturbator that offers an incredibly lifelike and pleasurable oral sex experience. This advanced sex toy combines deep throat sucking and vibrating sensations to bring you to new heights of pleasure.
Zolo Gawk Gawk Blowbot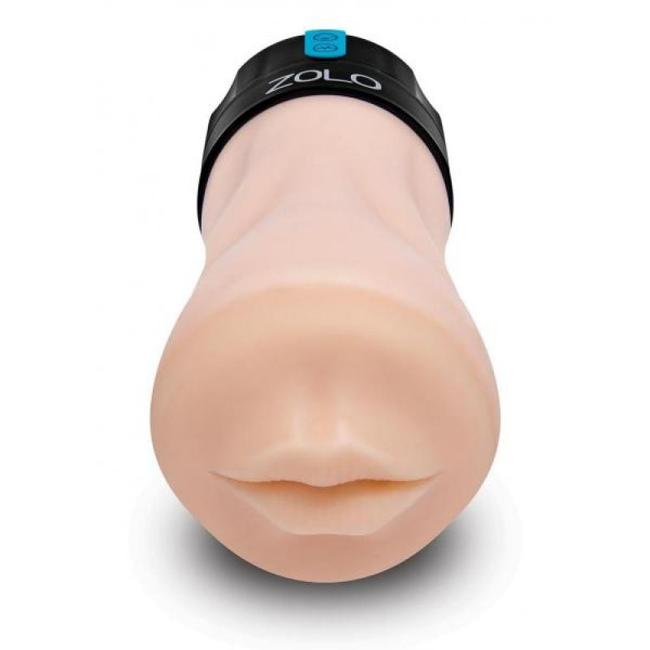 The Zolo Gawk Gawk Blowbot features 10 powerful vibration modes and 5 modes of suction, allowing you to customize your experience and find the perfect combination for mind-blowing orgasms. With its ultra-realistic design, this masturbator perfectly mimics the sensation of a real deep throat experience.
Designed with attention to detail, the Gawk Gawk Blowbot features a fully detailed mouth complete with realistic lips, tongue, and even teeth, adding to the realism and enhancing the overall pleasure. The texture and tightness of the interior further enhance the sensation, making it feel as close to the real thing as possible.
Not only does the Gawk Gawk Blowbot provide incredible pleasure, but it is also convenient and easy to use. It is rechargeable via USB, making it eco-friendly and cost-effective. The waterproof design allows for easy cleaning and allows you to bring this fantastic sex toy into the shower for some wet and wild fun.
Perfect for solo play, the Zolo Gawk Gawk Blowbot is a versatile sex toy that can be enjoyed by men of all preferences. Whether you are looking to enhance your masturbation routine or add some excitement to your intimate moments, this product is sure to deliver.
In conclusion, the Zolo Gawk Gawk Blowbot is a top-of-the-line male masturbator that offers a unique and intense oral sex experience. With its realistic design, powerful features, and convenient functionality, it is the ultimate choice for those seeking mind-blowing pleasure. Explore new heights of pleasure with the Zolo Gawk Gawk Blowbot and discover a whole new world of pleasure and satisfaction.