Description
Introducing Wicked Ultra Heat Lube 2 Oz! This innovative personal lubricant by Wicked Sensual Care is designed to take your intimate experiences to new heights. The Wicked Sensual Care Collection is known for its commitment to being vegan, cruelty-free, and PETA certified, and this product is no exception.
Wicked Ultra Heat Lube 2 Oz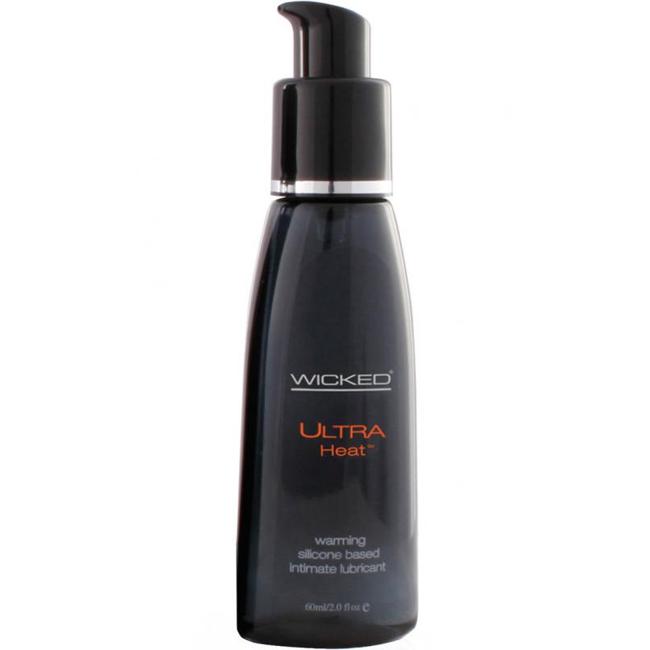 Wicked Ultra Heat Lube is a powerful blend of warming extracts and high-performance silicone, specifically formulated to enhance sensitivity at pleasure points. It works by generating waves of warmth that stimulate and arouse, while providing natural lubrication for a smooth and pleasurable experience. Whether you're looking to add excitement to solo play or spice things up with a partner, this lube is the perfect addition to your intimate moments.
One of the standout features of Wicked Ultra Heat Lube is its unique formula. It is never greasy, sticky, or tacky, ensuring a comfortable and enjoyable experience every time. The longer-lasting formula means you can focus on pleasure without interruptions. Plus, it is glycerin-free and paraben-free, making it gentle on the skin and suitable for those with sensitivities.
Using Wicked Ultra Heat Lube is as easy as applying it to the desired areas. When you're finished, it cleans away easily with mild soap and water, leaving no residue behind. The careful selection of natural ingredients, such as coconut oil, cinnamon oil, and clove flower extract, ensures a luxurious and irresistible aroma.
This lube is not only designed for pleasure but also aligns with your values. It is made in the USA, and the vegan formula contains no animal by-products or has been subjected to any animal testing.
In summary, Wicked Ultra Heat Lube 2 Oz is the ultimate stimulating sensation in one bottle. Its warming properties, high-quality silicone, and carefully crafted natural extracts make it a top choice for those looking to enhance their intimate experiences. Experience the Wicked Sensual Care difference and take your pleasure to new heights with Wicked Ultra Heat Lube.