Description
Male Q Adult Store Featured Lubes & Lotions – Wicked Simply Aqua Lubricant 4 fluid ounces released on 3/6/20, by Wicked Sensual Care.
Wicked Simply Aqua Lubricant 4 fluid ounces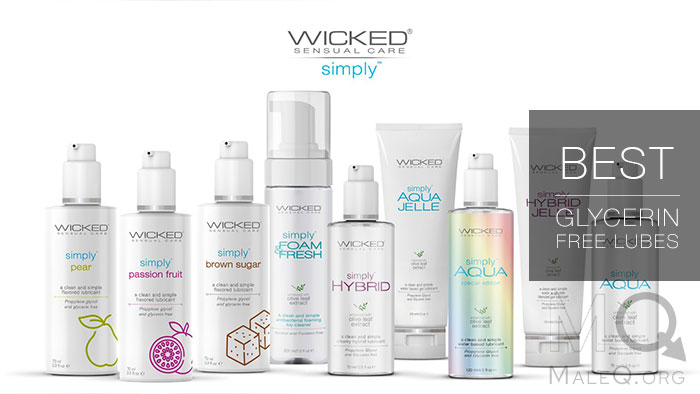 Introducing Wicked Simply Aqua Lube – the perfect addition to your intimate playtime! This water-based lubricant is specially designed to heighten your sensations and increase pleasure without the use of harmful chemicals.

One of the most unique features of Simply Aqua Lube is that it is completely free from glycerin, propylene glycol, and parabens, making it one of the cleanest and safest lubricants on the market. Moreover, it is vegan and cruelty-free, so you can use it without worrying about the impact on the environment or animals.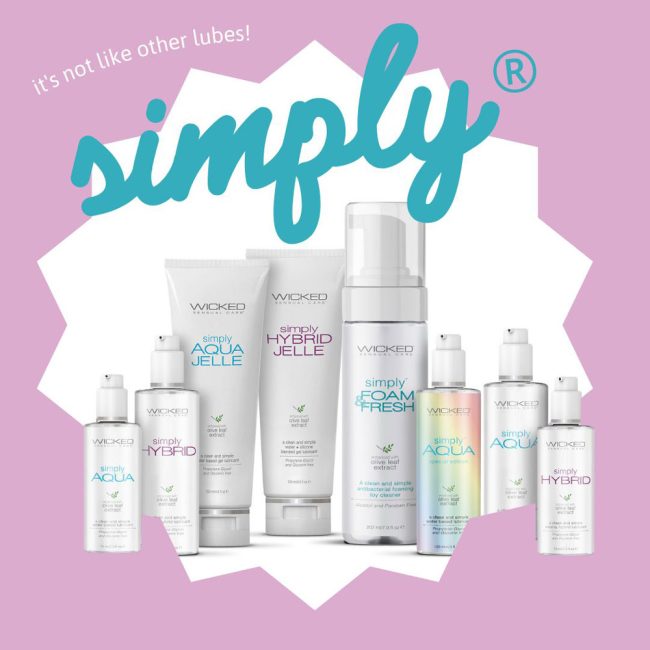 The formula of Wicked Simply Aqua Lube is further enhanced with our signature Olive Leaf Extract, a natural bio static that inhibits the spread of harmful bacteria and microorganisms. Not only does it make the lubricant more effective, but it also adds to its moisturizing properties.
Simply Aqua Lube is suitable for use with all toy materials, so you can enjoy it with your favorite toys. It is also latex-friendly, making it a great choice for those who use condoms. Plus, its long-lasting formula means that you can enjoy your intimate playtime without worrying about reapplying the lubricant frequently.
Reactivated with moisture and pH-balanced, Simply Aqua Lube is slick, sensual, and never sticky. When you want a clean, safe, and effective lubricant that is easy to use, reach for Wicked Simply Aqua Lube in a 2.3 ounces tube.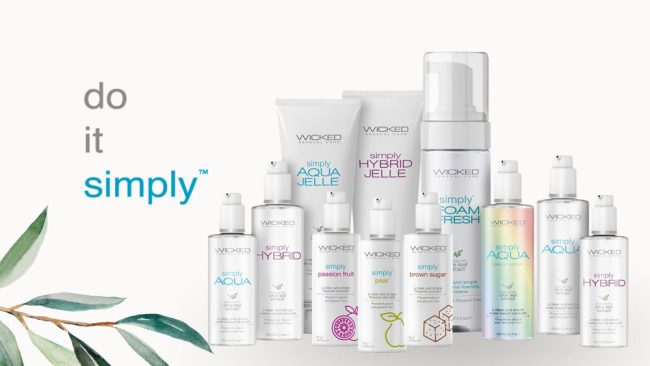 Directions: apply to areas where lubrication is desired. Cleans away easily with mild soap and water. Ingredients: Water, Propanediol Corn, Cellulose gum Cotton seed, Hydroxyethylcellulose Tree Bark, Disodium EDTA, Olea Europaea Olive leaf extract, Stevia Rebaudiana Stevia Leaf/Stem Extract, Citric Acid, Sodium Benzoate, Potassium Sorbate. Additional information: Weight 5.6 ounces. Dimensions 1.5 inches by 6.125 inches. Package type Bottle.
Product Information
Weight: 0.3  UPC: 7.13E+11  Product Type: Lubricants