Description
Introducing the Ouch Urethral Sounding Plug Set Black from Shots Toys! This exquisite set is designed for urethral play and consists of 3 phthalate-free high-grade smooth medical silicone dilators. With each dilator, you can gradually explore new depths of pleasure and experience intense stimulation like never before.
Urethral Sounding Plug Set Black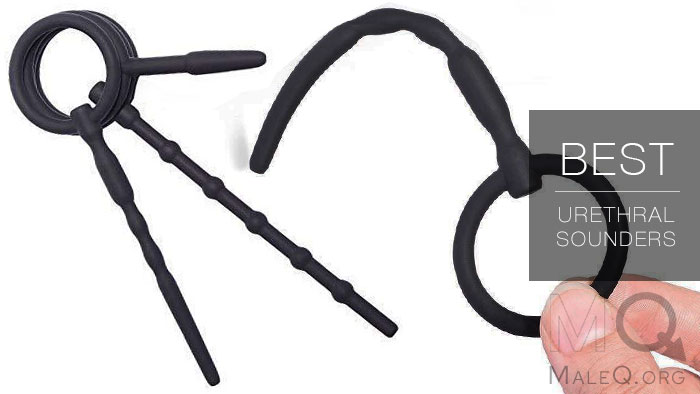 Constructed from flexible and textured material, these dilators provide incredible sensations that can enhance your erections and lead to powerful orgasms. They are perfect for those who enjoy BDSM play and want to indulge in medical roleplay experiences.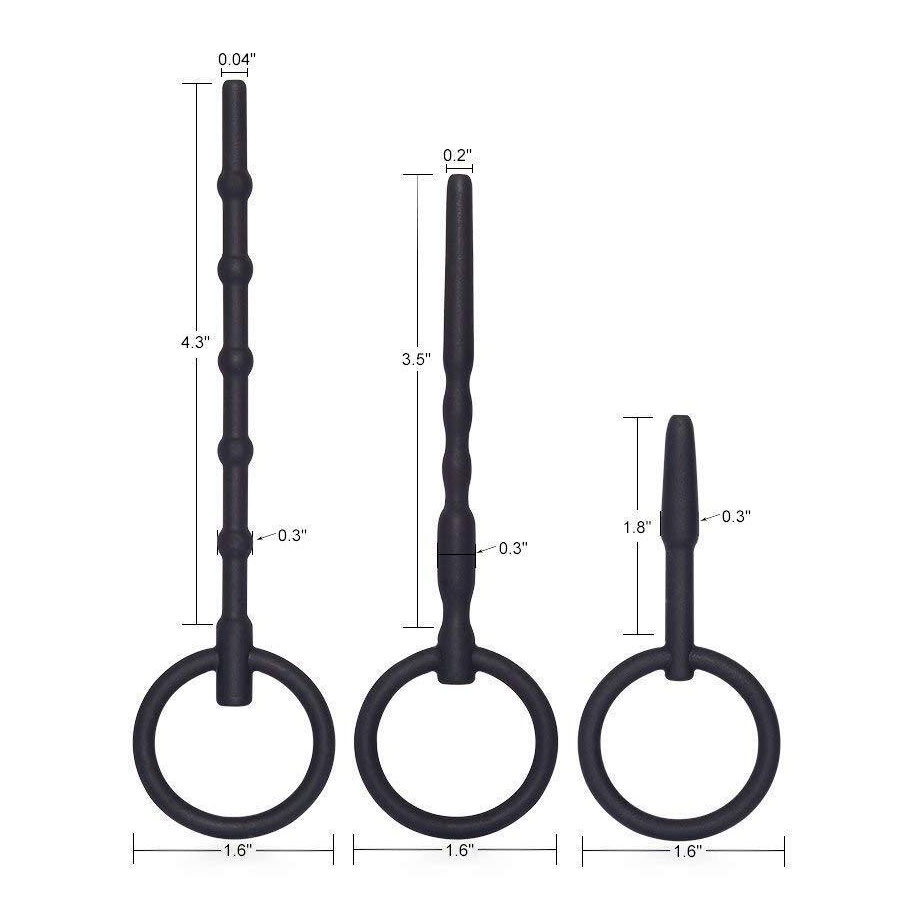 Each dilator in the set comes in a different size and texture, allowing for a gentle transition and heightened sensations. You can refer to the specifications on the box for the exact sizes of each dilator. The ring pull design ensures easy removal, providing you with peace of mind during your playtime.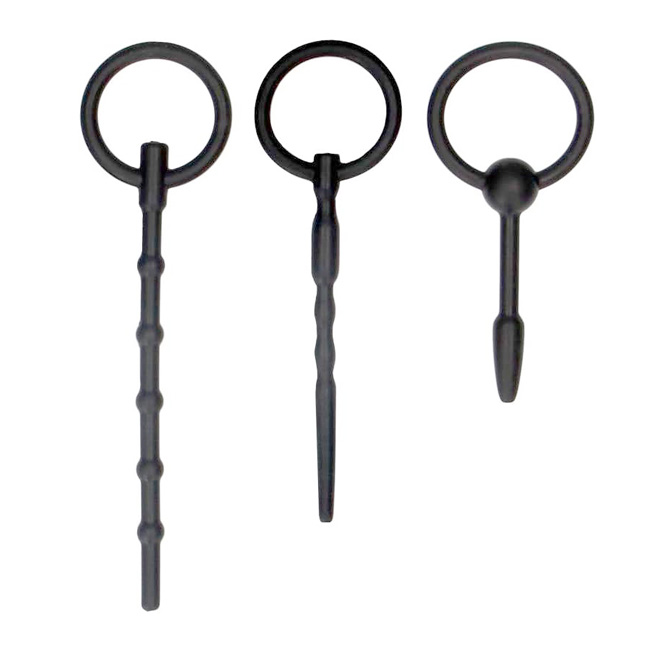 Please note that while sounding can be a thrilling experience, it should be conducted with utmost care. Improper usage carries the risk of irritation, tears in the urethra, or urinary tract infections. It is essential to familiarize yourself with proper techniques and precautions before engaging in urethral play.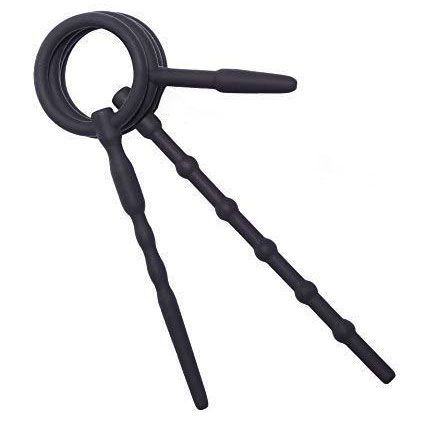 The small dilator in this set has a diameter of 4.5 inches, an inner diameter of 3.5 inches, and an insertion length of 5.2 inches. The medium dilator measures 4 inches in diameter, 3.1 inches in inner diameter, and has an insertion length of 9.5 inches. Finally, the large dilator also has a diameter of 4 inches, an inner diameter of 3.1 inches, and an insertion length of 11.5 inches.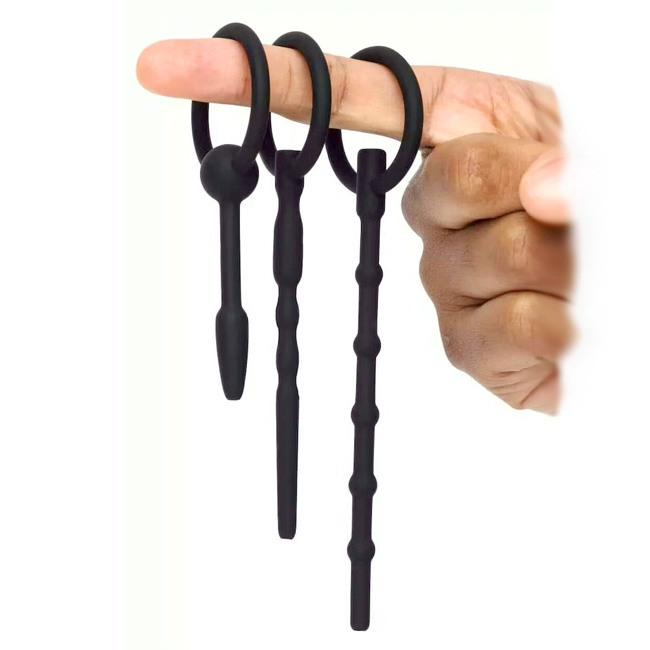 Made from silicone, these dilators are high-quality and safe for use. Silicone is a body-safe material that is easy to clean and maintain, ensuring a hygienic experience every time.
Upgrade your pleasure and explore new sensations with the Ouch Urethral Sounding Plug Set Black. Trust Shots Toys to provide you with a top-of-the-line product that delivers unparalleled satisfaction.