Description
The Ultimate Anal Kit 7 Unique Items is a comprehensive set that includes 7 essential items designed to enhance your anal play experience. This kit is perfect for beginners who want to explore anal stimulation in a safe and comfortable manner, as well as for more advanced users looking to expand their collection.
Ultimate Anal Kit 7 Unique Items
One of the key features of this kit is the inclusion of two cock rings in different sizes. These cock rings are designed to provide a secure and comfortable fit around the base of the penis, helping to maintain a harder and longer-lasting erection. The two available sizes, 1.7 inches and 1.6 inches in diameter, ensure that you can find the perfect fit for your needs.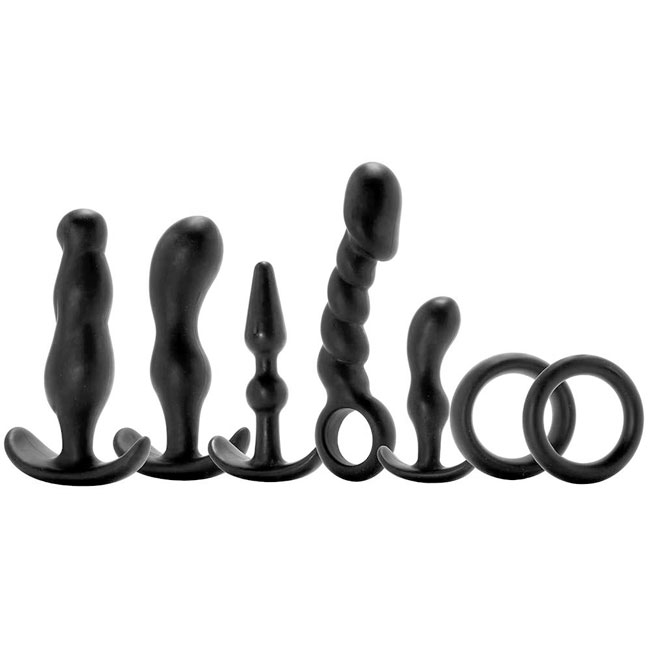 The Ultimate Anal Kit Black also offers a variety of butt plug options to cater to different preferences and experience levels. With five different variations, you can choose the size and shape that suits you best. The butt plugs have insertion lengths ranging from 3 inches to 3.5 inches, with total lengths ranging from 3.9 inches to 4.1 inches. This range allows for gradual anal training and exploration, allowing you to progress at your own pace.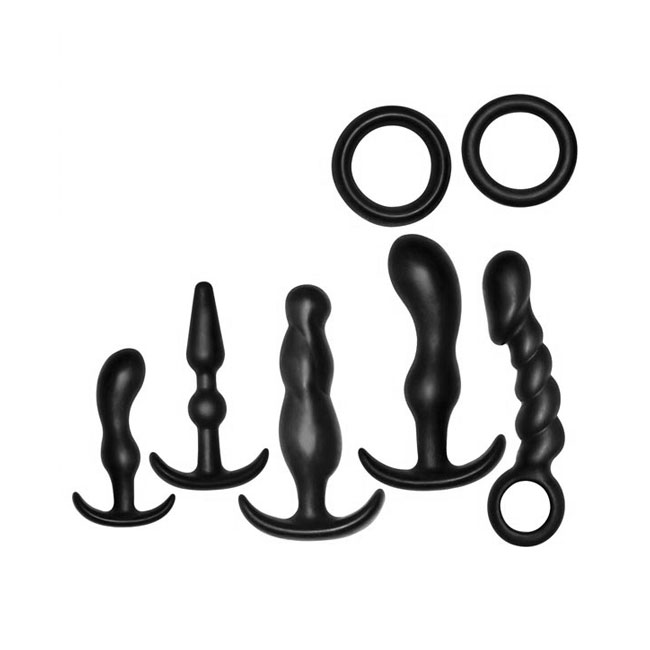 In addition to the cock rings and butt plugs, this kit also features a prostate stimulator. Prostate stimulation is known to enhance sexual pleasure and can lead to intense orgasms for many individuals. The included prostate stimulator is designed to target this sensitive area and provide a pleasurable experience.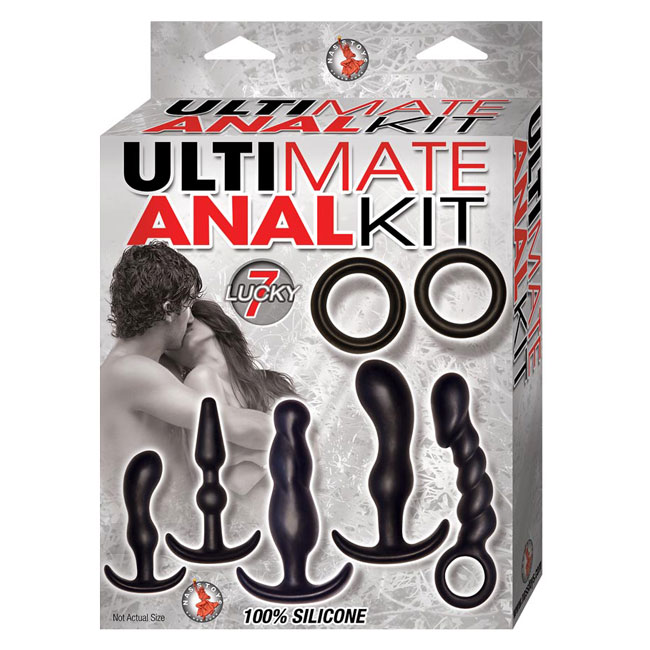 The Ultimate Anal Kit Black is made from body-safe and phthalate-free 100% silicone material, ensuring a hypoallergenic and non-toxic experience. This material also offers a smooth and comfortable feel, making it ideal for prolonged use.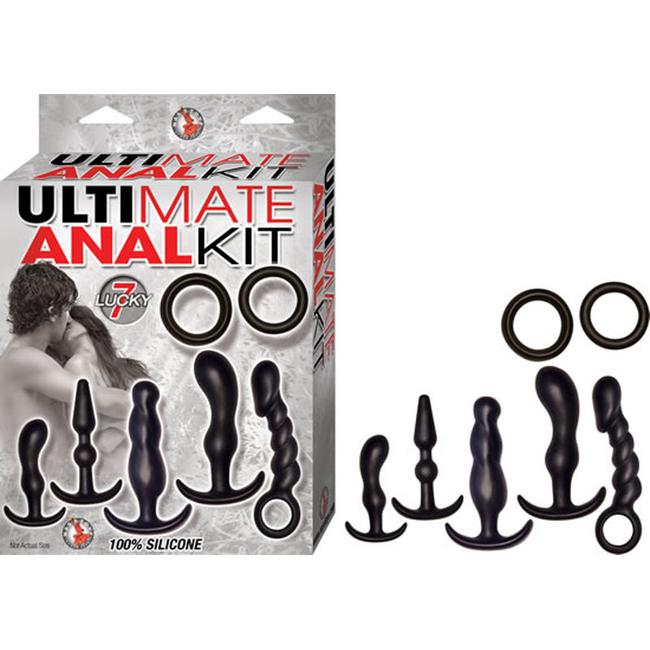 To facilitate easy identification and purchase, this kit has a UPC (Universal Product Code) of 782631277920, which can be used to verify its authenticity. Whether you are a beginner or an experienced user, the Ultimate Anal Kit Black provides a versatile and complete set of anal play essentials for your pleasure and satisfaction.