Description
Male Q Adult Store Featured Condoms – TROJAN ULTRA THIN 12 PACK released on 10/15/2010, by Trojan.
TROJAN ULTRA THIN 12 PACK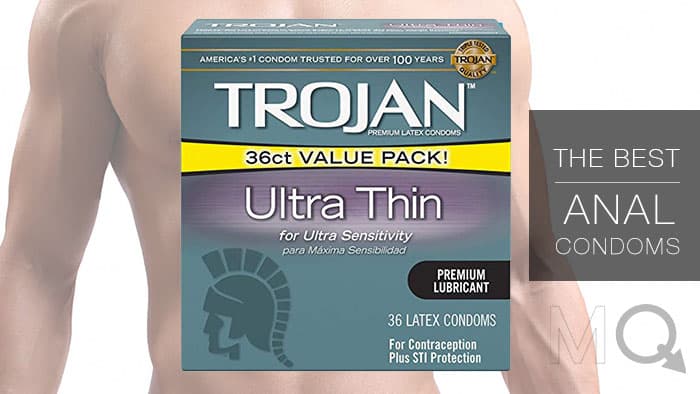 Trojan Sensitivity Ultra Thin 12 Pack premium quality latex condom helps to reduce the risk of unwanted pregnancy or a sexually transmitted disease. Silicone lubricant for a non-messy natural feeling lubricant Special reservoir end for extra safety. Thinnest and most sensitive Trojan condom, but still as strong and safe as the others.
Each latex condom measures 7.83 inches long by 2.09 inches wide with a thickness of .002 inches. A condom is a barrier device most commonly used during sexual intercourse to reduce the probability of pregnancy and spreading sexually transmitted diseases, STDs such as gonorrhea, syphilis, and HIV.
It is put on a man's erect penis and physically blocks ejaculated semen from entering the body of a sexual partner. Because condoms are waterproof, elastic, and durable, they are also used in a variety of secondary applications. These include collection of semen for use in infertility treatment as well as non-sexual uses such as creating waterproof microphones and protecting rifle barrels from clogging.
Safe sex practice, birth control, disease prevention, pregnancy prevent. No excuses.
Type: Latex Condoms Pack: 12 Condoms Material: Latex Special Features: Ultra Thin Design. Always practice safe sex.
Trojan Sensitivity Ultra Thin 12 Pack Condoms, Premium Latex Condoms. New image added April 4, 2012.
Dimensions
Height: 1.7  Length: 5.5 Diameter: 3.25  Weight: 0.095
Features
Color:   Material: Latex Barcode: 22600926429
MQ Sex Toy Store Trojan product collection.