Sale!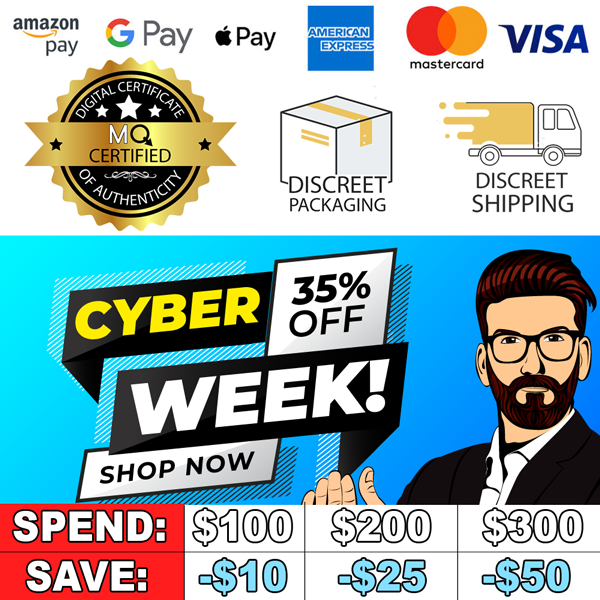 Automatic Discount at Checkout!
TROJAN STIMULATIONS TWISTED 12 PK
Out of stock
Description
America's number 1 condom trusted for over 90 years. Trojan Stimulations Twisted condoms are designed with a special twist at the closed end to help stimulate both partners in their most sensitive areas. Stimulations Twisted Condoms are made from premium quality latex to help reduce the risk of pregnancy or sexually transmitted diseases. Unique, shape designed for mutual pleasure. Each condom is lubricated for comfort and sensitivity. Special reservoir end for extra safety when withdrawal to prevent leakage and more room around the head area. Each condom is electronically tested to help ensure reliability. Read and follow the instructions for desired result. Dispose of properly, do not flush. A condom is a barrier device most commonly used during sexual intercourse to reduce the probability of pregnancy and spreading sexually transmitted diseases, STDs such as gonorrhea, syphilis, and HIV. It is put on a man's erect penis and physically blocks ejaculated semen from entering the body of a sexual partner. Because condoms are waterproof, elastic, and durable, they are also used in a variety of secondary applications. These include collection of semen for use in infertility treatment as well as non-sexual uses such as creating waterproof microphones and protecting rifle barrels from clogging. Safe sex practice, birth control, disease prevention, pregnancy prevent. Always practice safe sex. For contraction plus Sexually Transmitted Infections protection Trojan Brand Stimulations Twisted 12 Pack Condoms from Paradise Marketing.
Additional information
| | |
| --- | --- |
| Weight | 0.14 g |
| Dimensions | 5.25 × 0.875 × 4.5 cm |
| Material | |
| Manufacturer | |
| Diameter | |
| Inches | 5.25 |