Description
The Thai Jelly Anal Beads in Blue are a high-quality anal toy designed to enhance sexual pleasure for both men and women. Manufactured by Nasstoys of New York, these anal beads are made using phthalate-free and non-toxic materials, specifically Thermoplastic Rubber (TPR). The TPR material ensures flexibility, making it easy to insert and clean.
Thai Jelly Anal Beads-Blue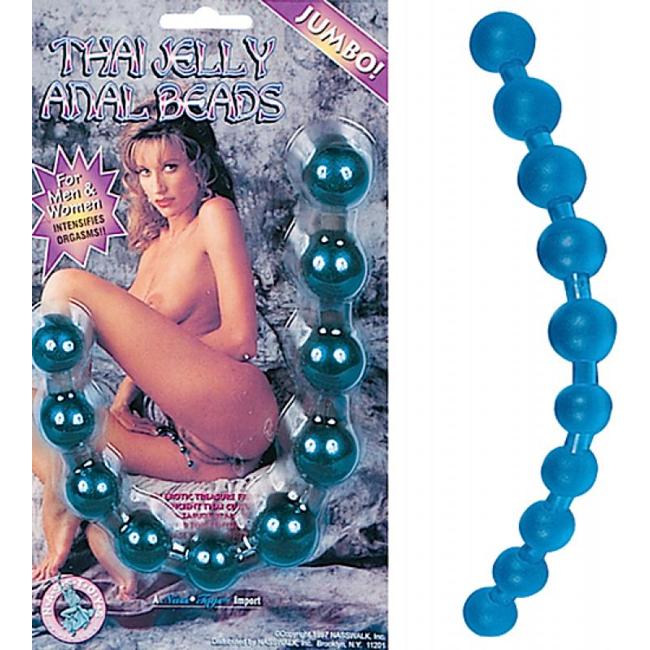 Measuring a full length of 10.5 inches and a width of .50 inch, these beads are graduated in size, allowing users to build up sensation gradually. The gradual increase in size intensifies orgasms and provides a pleasurable experience. To make retrieval easier, it is recommended to always leave one bead on the outside of the butt.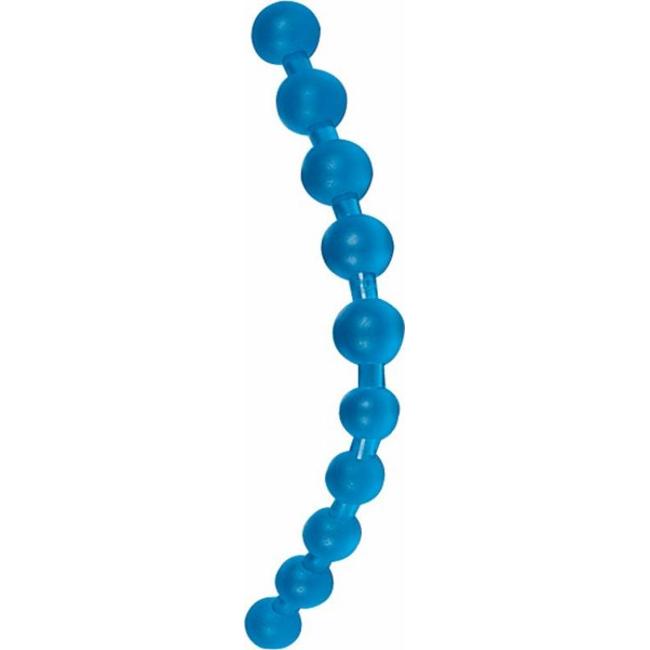 The anal beads come in a vibrant blue color and are suitable for unisex use. Whether you are a beginner or an experienced user, these beads are designed to accommodate various comfort levels. The package dimensions are 10 inches in length and 6 inches in width, and the shipping weight is approximately 3.75 ounces.
To enhance comfort and pleasure, it is recommended to use a water-based lubricant with the Thai Jelly Anal Beads. This helps ensure smooth and pleasurable insertion and play. The product is UPC coded as 782631120127, making it easy to identify.
Please note that the Thai Jelly Anal Beads are categorized under "Anal Toys, Sex Toys for Couples, Health and Beauty Aids, and Anal Beads." They may have certain restrictions as per Amazon Restricted guidelines. The product is valid until 2023.
Overall, these Thai Jelly Anal Beads in Blue offer a versatile and enjoyable anal play experience, delivering heightened sensations and increased pleasure for both solo and couples play.