Description
Introducing the Strap U Triple Peg 28X Dildo Set Silicone W/ Remote, a versatile and exciting set of dildos perfect for solo or partner play. Designed by XR Brands, this set allows you to explore different sizes and sensations, ensuring a thrilling experience every time. (Harness Not Included)
Strap U Triple Peg 28X Dildo Set Silicone With Remote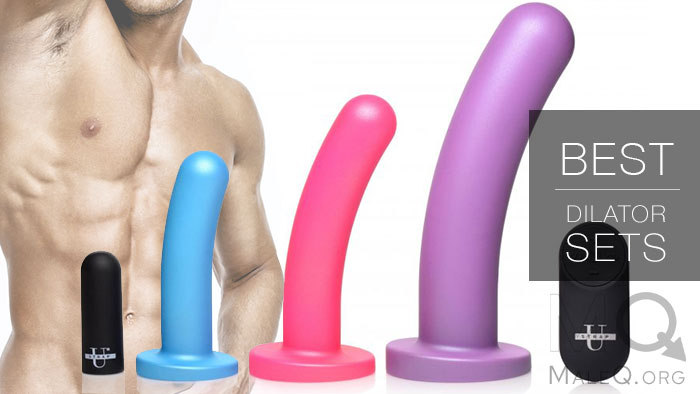 The Triple Peg set includes three dildos in small, medium, and large sizes. Each dildo is color-coded for easy identification, with the blue, pink, and purple dildos representing small, medium, and large respectively. Made of silky smooth, phthalate-free premium silicone, these dildos are body-safe, ensuring worry-free and pleasurable play.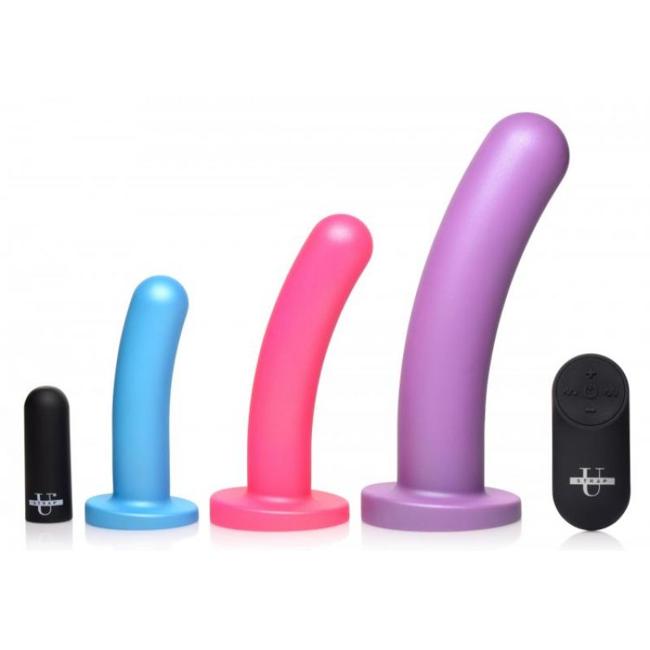 But what sets this set apart is the included vibrating bullet and remote control. The bullet can be inserted into any of the dildos at the base, providing powerful vibrations for added stimulation. With 4 speeds and 7 patterns to choose from, you can customize your experience to suit your desires. The bullet is fully rechargeable using the magnetic USB charging cable included, guaranteeing uninterrupted pleasure.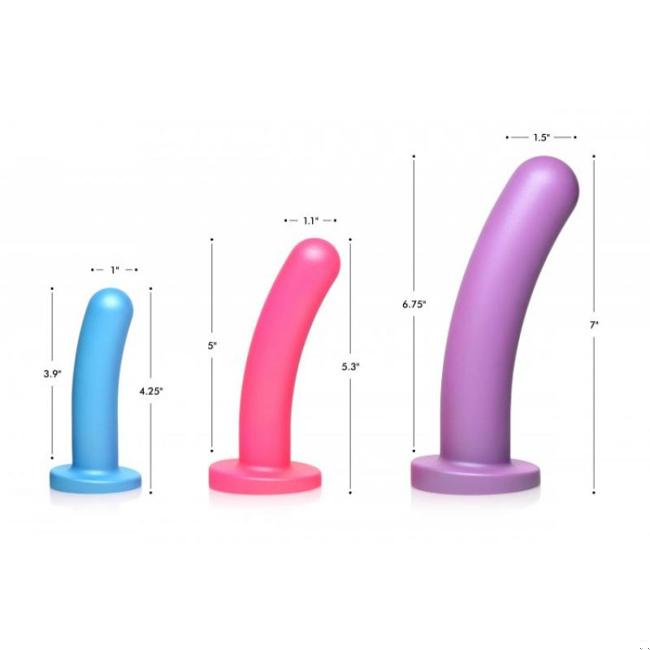 The remote control adds convenience and ease to your playtime. Paired with the vibrating bullet, the remote control allows you to adjust settings without removing or re-inserting the vibrator. Simply sit back and control the vibrations with the touch of a button, up to a distance of 32 feet.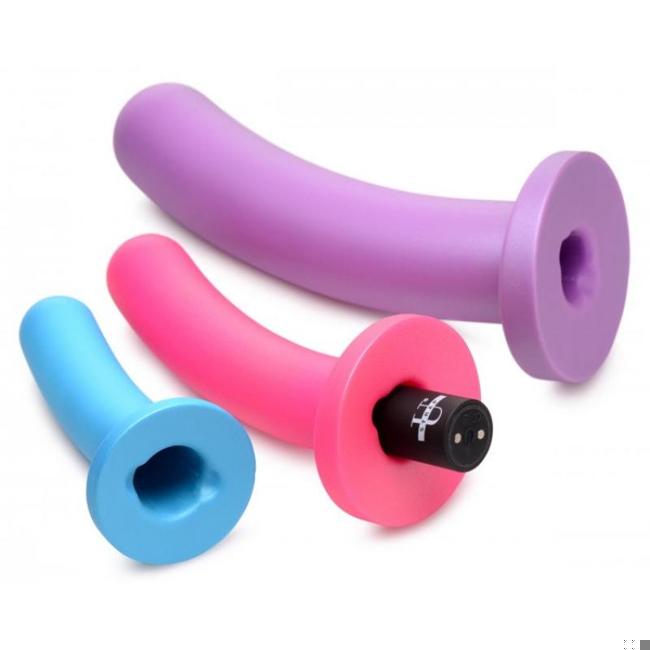 The Strap U Triple Peg 28X Dildo Set is perfect for pegging play, where one partner wears a harness and uses a dildo on the other partner. Beginners can start with the small dildo and gradually progress to larger sizes as they become more comfortable. The dildos can also be used for solo play, giving users the freedom to explore their own desires.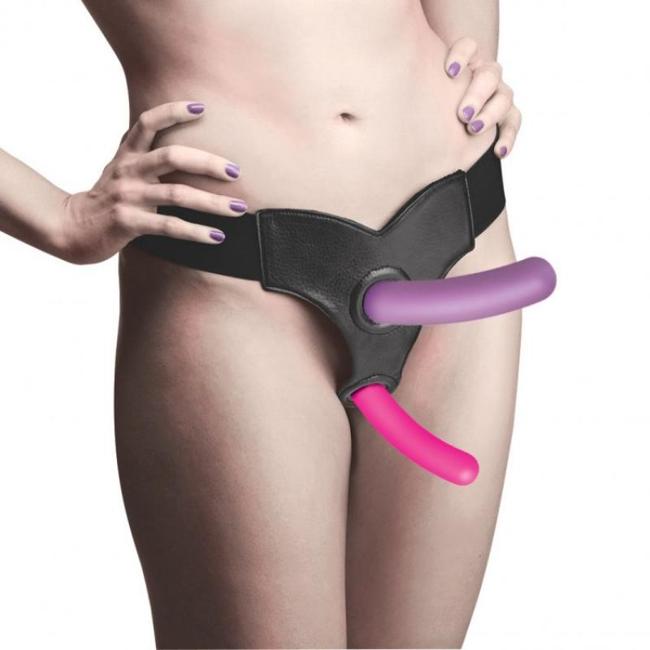 Cleaning the dildos is a breeze. Simply wash them with warm water and soap, and for extra hygiene, use a toy cleaner. If desired, you can also use a condom for added protection. The bullet vibrator can be easily recharged using the included USB cable, while the remote control's battery can be replaced as needed.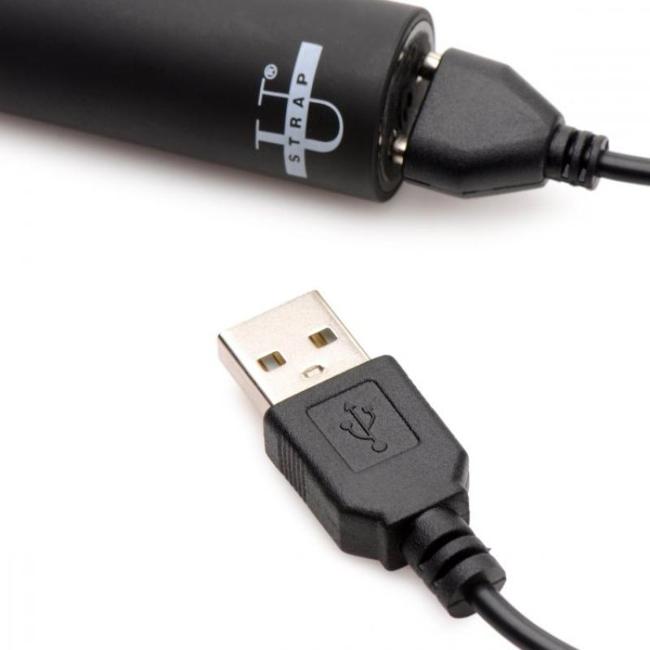 This set includes three dildos with the following measurements: small dildo – 4.25 inches overall length, 3.9 inches insertion length, 1 inch widest insertion diameter; medium dildo – 5.3 inches overall length, 5 inches insertion length, 1.1 inches widest insertion diameter; large dildo – 7 inches overall length, 6.75 inches insertion length, 1.5 inches widest insertion diameter. The bullet vibrator measures 2.3 inches by 0.8 inches.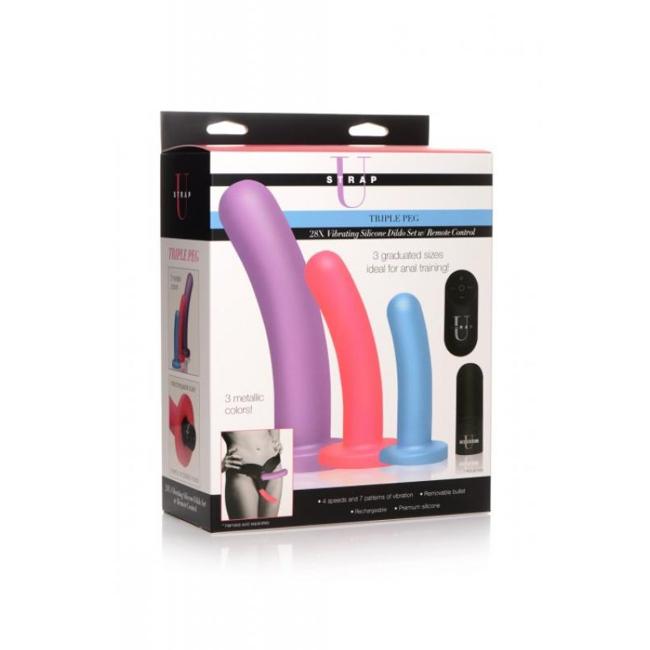 The Strap U Triple Peg 28X Dildo Set is made from high-quality silicone and ABS plastic materials. It comes in a vibrant teal, pink, and purple color scheme, adding a playful touch to your intimate moments.
Please note that the harness shown on the model is for illustrative purposes only and is not included in the set.
In conclusion, the Strap U Triple Peg 28X Dildo Set Silicone W/ Remote is a must-have for anyone looking to add excitement and variety to their intimate experiences. With its graduated sizes, powerful vibrations, and convenient remote control, this set offers endless possibilities for pleasure. Explore the world of pegging or enjoy solo play with these premium silicone dildos. Invest in this set and upgrade your pleasure to new heights.