Description
Male Q Adult Store Featured Lubricants – SPUNK HYBRID LUBE released on 10/8/2014, by Spunk Lube.
SPUNK HYBRID LUBE
Say hello to Spunk Lube Hybrid, The Award-Winning, Creamy and Versatile Lubricant.  Experience the sensation of pure pleasure with Spunk Lube Hybrid, the groundbreaking personal lubricant that redefines the boundaries of intimate pleasure. Winner of prestigious awards, this glycerin-free lubricant is unlike any other on the market, delivering a unique and satisfying experience like no other.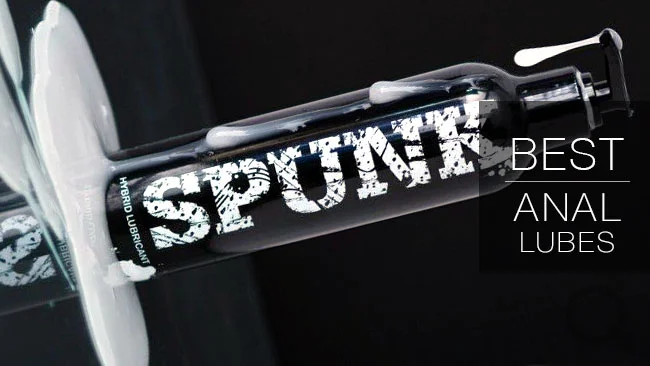 Spunk Lube Hybrid is a revolutionary blend of water-based and silicone-based formulas, combining the best of both worlds to create a lubricant that surpasses all expectations. The result? A creamy, white lubricant that sets itself apart from the crowd, providing an unparalleled level of satisfaction.
Designed to cater to your every need, Spunk Lube Hybrid is safe for use with all materials, including silicone, latex, glass, metal, rubber, neoprene, fabric, and realistic textures. No matter what type of pleasure you seek, this lubricant will enhance your experience and leave you wanting more.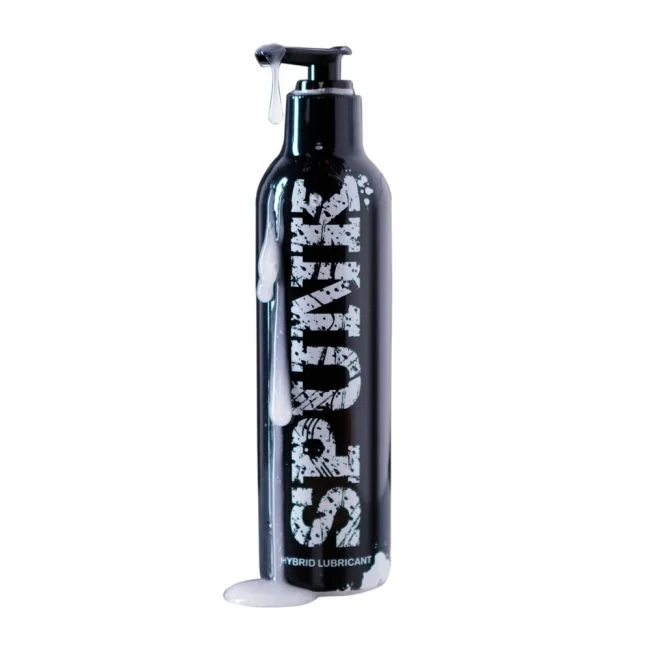 One of the standout features of Spunk Lube Hybrid is its non-staining formula, ensuring that your sheets and fabrics remain pristine. Additionally, this exceptional lubricant also works wonders on your skin, leaving it feeling soft, nourished, and rejuvenated.
The perfect blend of water and silicone, Spunk Lube Hybrid is an all-purpose personal lubricant that adapts to any occasion. Whether you're enjoying a sensual encounter with a partner or exploring your desires solo, this lubricant is your reliable companion, delivering a natural feel and look that amplifies your pleasure.
Spunk Lube Hybrid is safe for sensitive skin, making it suitable for everyone to enjoy. Its gentle formulation mimics the body's natural lubrication, providing a seamless experience that feels incredible on your skin. No more worries about irritation or discomfort – with Spunk Lube Hybrid, your pleasure is paramount.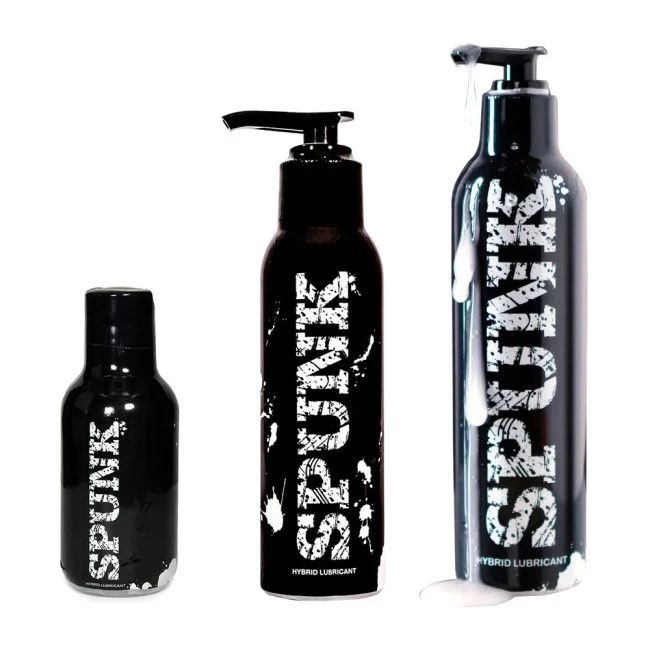 Choose the perfect size for your needs with Spunk Lube Hybrid, available in 4, 8, or 16 fluid ounce bottles. This ensures you have an ample supply to last through countless intimate encounters, allowing you to indulge in pleasure without interruptions.
Discover the sensation of pure bliss with Spunk Lube Hybrid, the award-winning lubricant that sets new standards in personal pleasure. Let its creamy texture and versatile formula transport you to a world of unparalleled satisfaction. Elevate your intimate experiences with Spunk Lube Hybrid and embrace the natural feeling and look that will leave you craving for more.
Dimensions
Height: 7.75  Length: 1.75 Diameter: 1.75  Weight: 0.61
Features
Length: 7.60 Inches
Other: Award Winner
Feature: Glycerin Free, Hypoallergenic, Made in USA, Silicone Based, Water Based
Function: Moisturizes
Color: White
Brand: Spunk Lube
UPC: 071819378482
Weight: 9.6 Ounces
Color:   Material: Barcode: 71819378482
MQ Sex Toy Store Water-Based product collection.