Description
The Snake Cocksheath Clear Ice is a top-selling product from Oxballs that is designed for deep reach and stimulation. It is the longest sheath ever produced by the brand and is made of soft, fleshy plus + Silicone material, giving it a realistic feel. The sheath has a tapered design with a veiny texture, enhancing sensation during use.
Snake Cocksheath Clear Ice (Net)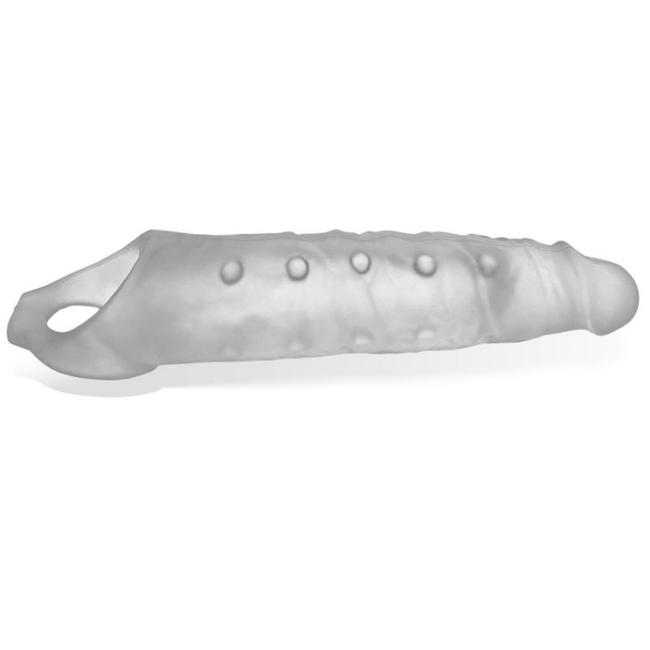 This particular model includes three adjust fit custom inserts, which allow you to discreetly customize the inner fit and feel on your shaft. The inserts range from 4 inches to 6.5 inches, ensuring a comfortable and secure fit for various sizes. The base of the sheath is designed with extra grip to keep it securely in place during even the most rigorous play.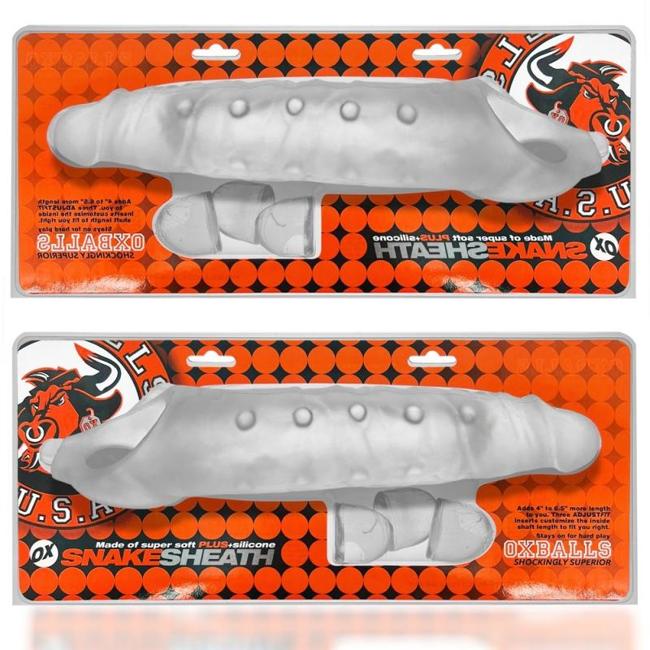 The Snake Cocksheath Clear Ice is packaged in eye-catching, rich colors that make it stand out amongst other offerings. It is a girthy size, providing a satisfying experience for both partners. This product is part of the realistic, penis extensions, men's cock and ball gear, male extensions, and sex toys for couples categories.
Please note that this product is restricted on Amazon. Its availability is listed as 2023.