Description
The Selopa Simplicity is a realistic dildo designed for pleasure and satisfaction. It features an elegantly slim and flexible design, making it easy to use and manipulate. The dildo is firm yet soft, providing a dense and realistic experience.
Selopa Simplicity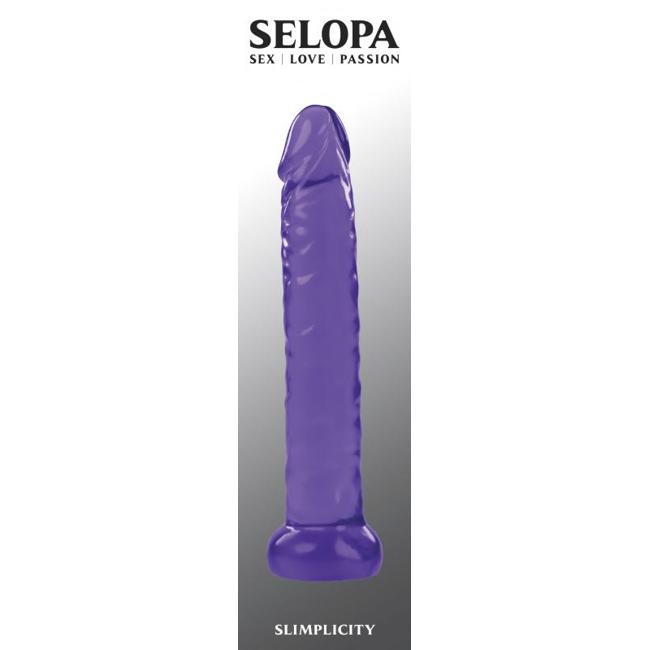 Crafted with a lifelike head and veins, the Selopa Simplicity offers authentic stimulation for enhanced pleasure. Its remarkable material is both phthalate and latex-free, ensuring a safe and enjoyable experience.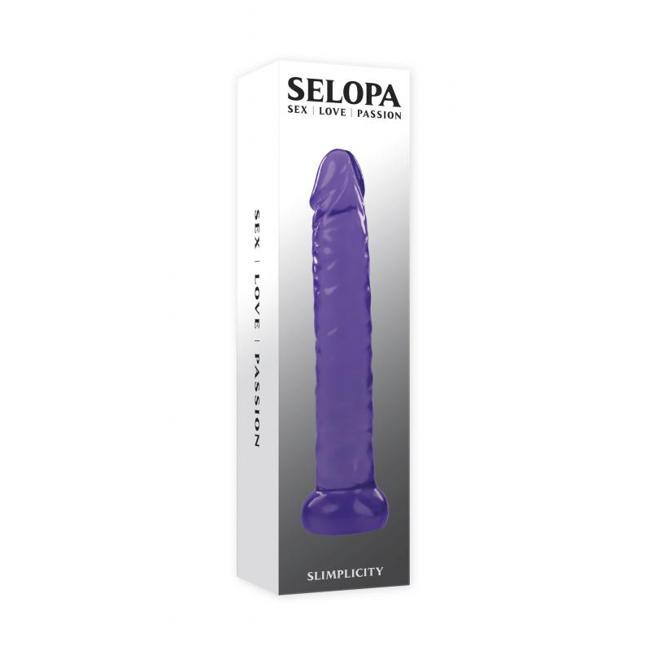 With a length of 5 inches and a width of 1 inch, this dildo is perfect for those who prefer a smaller or medium-sized toy. It is suitable for both beginners and experienced users.
To ensure hygiene, it is recommended to clean the dildo before and after use. Simply rinse it with warm water and pat dry before storing it. It is also advisable to use a water-based personal lubricant for added comfort and ease of use.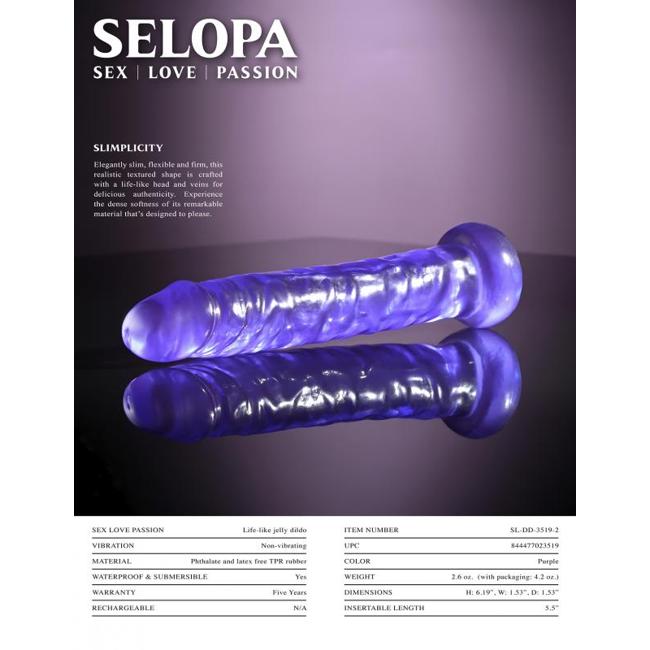 In summary, the Selopa Simplicity Purple Realistic Dildo from Evolved Novelties is a high-quality toy designed to provide pleasure and satisfaction. Its slim and flexible design, along with the textured shape, allows for a realistic and enjoyable experience. Whether you are a beginner or experienced user, this dildo is sure to fulfill your desires.