Description
The Rear Assets Medium Teal Butt Plug from NS Novelties is a visually appealing and sensual anal toy. It is a light weight, chrome plated butt plug designed to provide both visual and sensual excitement.
Rear Assets Medium Teal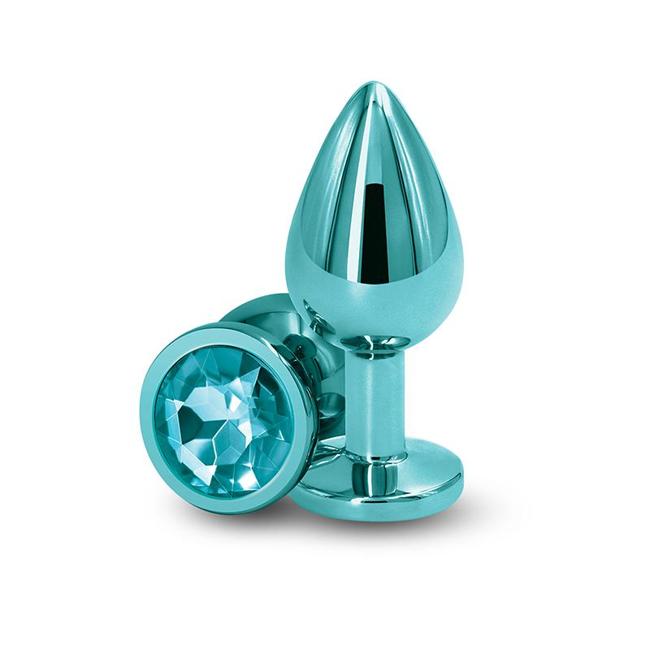 Made of light weight Aluminum, this butt plug is shaped for effortless penetration, providing a pleasurable experience. The toy is designed to be body safe and is suitable for use with all lubricants.
The Rear Assets Medium Teal Butt Plug is available in a variety of colors, shapes, and sizes, allowing users to choose their preferred option. Its medium size makes it suitable for those who are experienced with anal play.
The product comes with the brand name "Rear Assets" and has the model number NSN-0964-17. Its UPC is 657447107092. The butt plug weighs 3.88 ounces and has dimensions of 3.23 inches by 1.34 inches by 1.34 inches. The packaging dimensions are 5.31 inches by 2.8 inches by 1.61 inches. The insertable dimensions of the butt plug are 1.97 inches by 0.94 inch.
The Rear Assets Medium Teal Butt Plug is made of Aluminum, making it sturdy and durable. It falls under the categories of Anal Toys and Small/Medium Butt Plugs.
Overall, this butt plug offers a visually appealing design, a variety of color options, and a comfortable size for those who enjoy anal play.