Description
The Rear Assets Medium Pink Butt Plug is a visually appealing and sensual anal toy designed to provide excitement and pleasure. This butt plug is made by NS Novelties and is part of their Rear Assets collection.
Rear Assets Medium Pink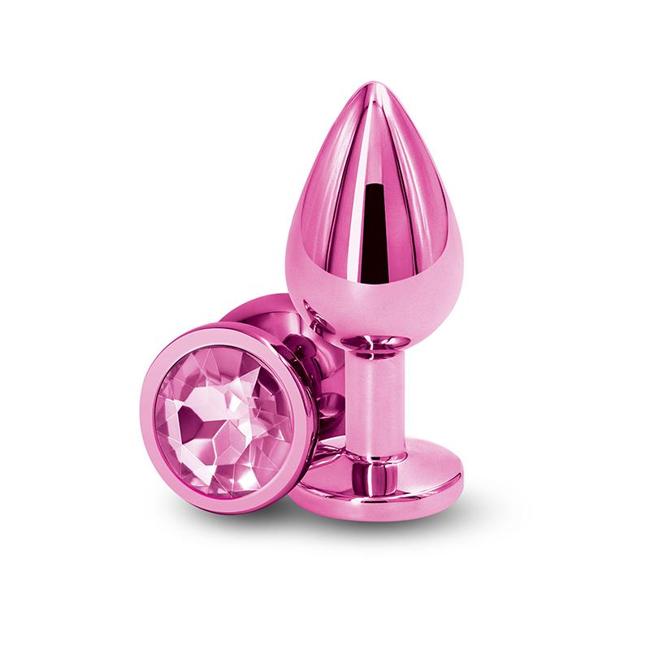 The butt plug is made of lightweight aluminum, making it easy to handle and comfortable to use. It is chrome plated, which adds a touch of elegance and visual appeal.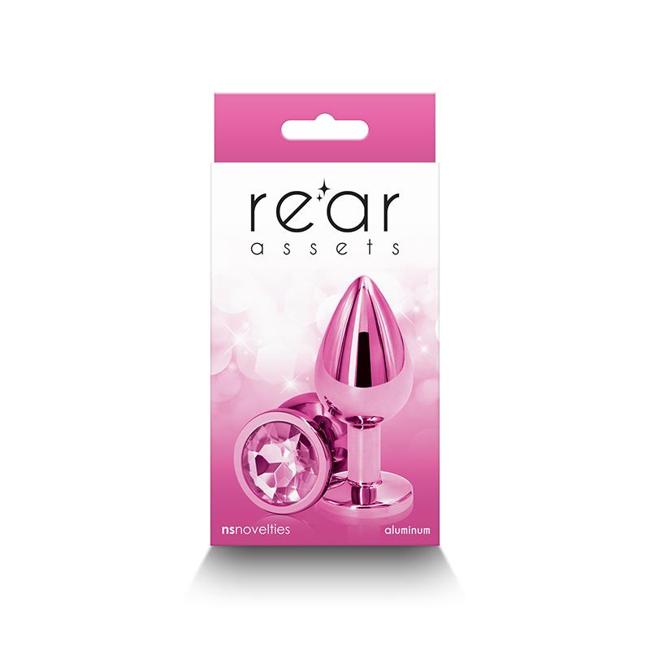 The medium size of the butt plug is perfect for those who have some experience with anal play and are looking for a slightly more filling sensation. The insertable dimensions are 2.8 inches in length and 1.3 inches in diameter, providing a satisfying stretch.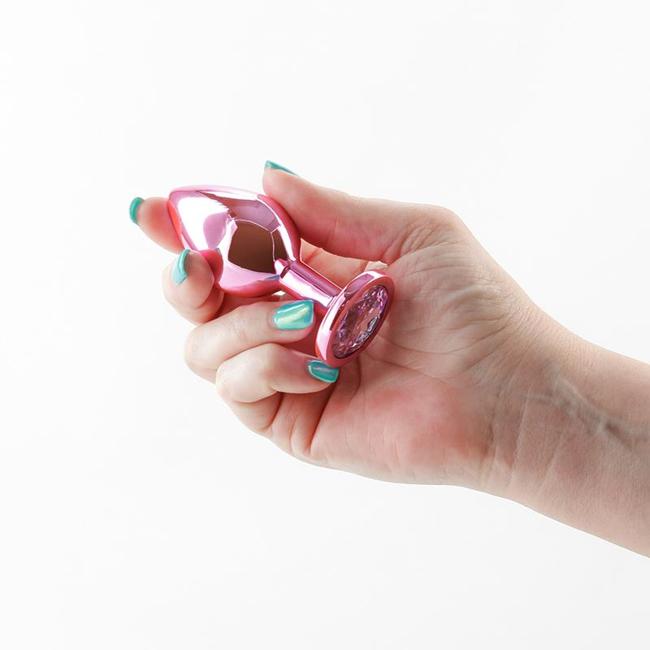 The product is available in a variety of colors, with the medium size coming in a vibrant pink shade. The pink color adds a fun and playful element to your anal play sessions.
The butt plug is designed for effortless penetration, allowing for easy insertion and comfortable wear during play. It is suitable to be used with all types of lubricants, providing versatility in your choice of lubricant.
The product dimensions are 3.23 inches in length, 1.34 inches in width, and 1.34 inches in height. It weighs approximately 3.88 ounces, making it lightweight and easy to carry during travel or discreet storage.
The package dimensions are 5.31 inches in length, 2.8 inches in width, and 1.61 inches in height, ensuring a compact and convenient packaging.
Overall, the Rear Assets Medium Pink Butt Plug is a high-quality anal toy that offers both visual appeal and sensual pleasure. It is suitable for intermediate users and perfect for those looking to add some excitement to their anal play experiences.