Description
The Pump Worx Max Boost White/Clear is a penis pump designed by Pipedream Products. It is a non-invasive solution that aims to improve erectile strength and quality without the need for pills or surgical procedures.
Pump Worx Max Boost White/ Clear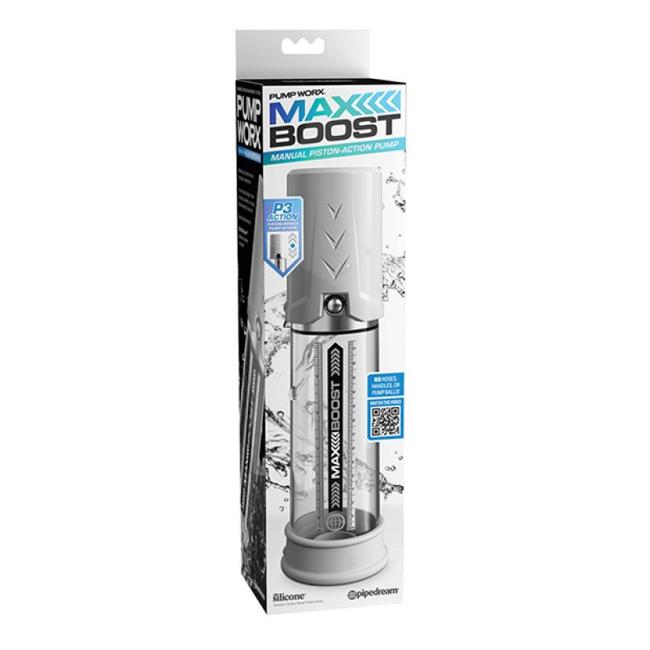 This penis pump utilizes a manual piston action design, meaning that everything you need to start growing is built into the pump itself. There are no hoses or handles to attach, and no batteries to recharge, making it convenient and discreet to use.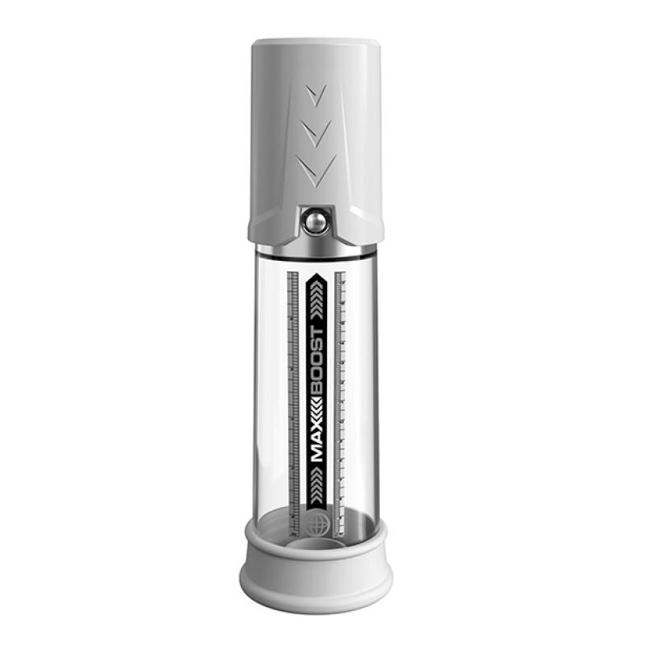 To use the Max Boost Penis Pump, simply insert your penis into the crystal clear tube, pull down on the pump head, and release. The pump encourages blood flow and penile tissue expansion, which can lead to stronger, more powerful, and longer-lasting erections. The tube is made from heavy-grade Polycarbonate and features an easy-to-read ruler, allowing you to measure your growth.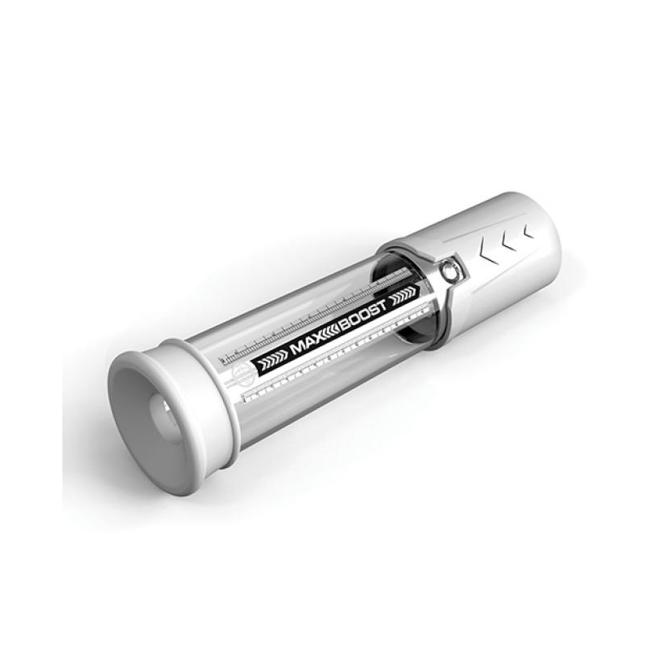 For an enhanced experience, you can try filling the tube with water before pumping. This can provide a heightened sensation, and the transparent tube allows you to see your penis become bigger and fatter during the process.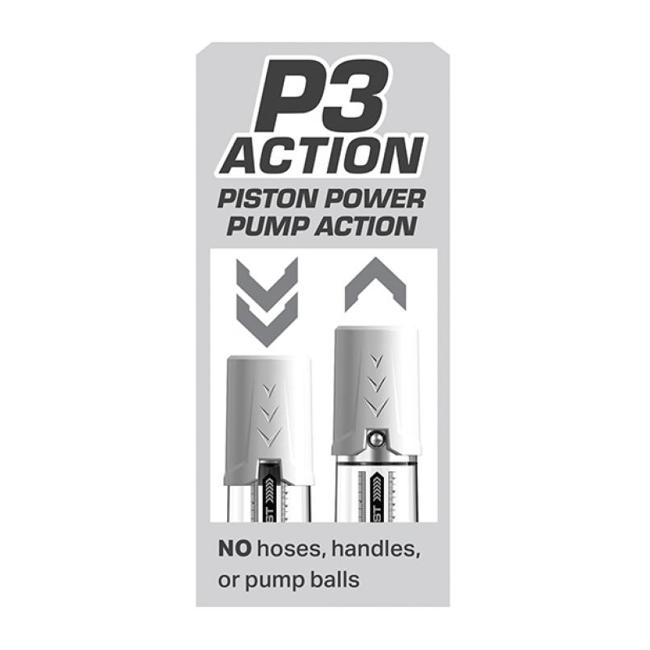 The Max Boost Penis Pump comes with a removable and soft Elite Silicone sleeve that feels great against the skin. The sleeve is also hygienic and easy to clean.
For added convenience, the pump features a quick-release button. When you are done with your pumping session, simply press the button to instantly relieve the pressure.
The Max Boost Penis Pump is suitable for use in the bath or shower, as it is designed to be motorless. It is recommended to clean the pump with an antibacterial cleaner and warm water before and after every use to maintain cleanliness and hygiene.
Overall, the Pump Worx Max Boost White/Clear is a penis pump that aims to provide rapid and reliable results for those struggling with erectile dysfunction. It offers a convenient, effective, and non-invasive solution for improving erectile strength and quality, allowing users to unlock new levels of intimacy and pleasure for themselves and their partners.