Description
The Pump Worx Max Boost Blue/Clear is a penis pump designed to provide rapid and reliable results for stronger, more powerful, and longer lasting erections. It is a non-invasive solution for individuals struggling with erectile dysfunction (ED) that does not involve the use of pills or expensive surgical procedures.
Pump Worx Max Boost Blue/ Clear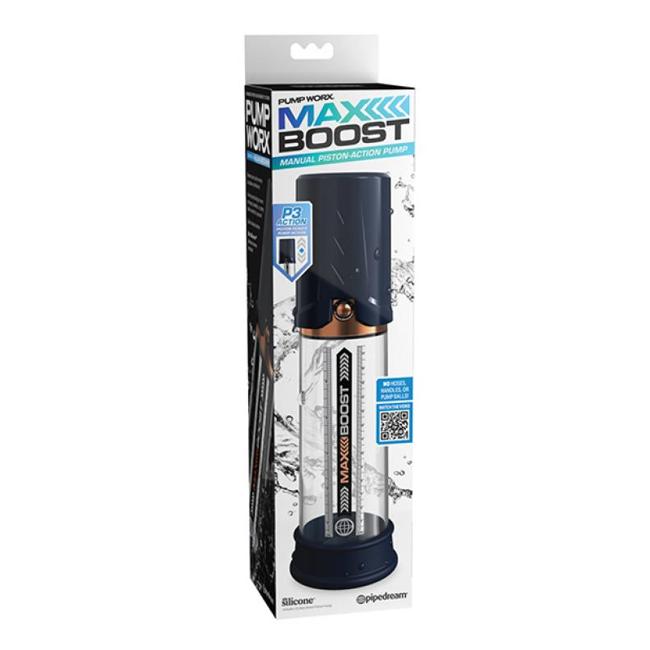 This penis pump is specifically designed to encourage blood flow and expansion of penile tissue, which can improve erectile strength and quality. The Max Boost Penis Pump offers a convenient, in-line manual piston action design that eliminates the need for attaching hoses or handles. It does not require batteries or have loud pump motors, ensuring discretion during use.
To use the pump, simply insert the penis, pull down on the pump head, and release. The motorless design allows for use in the bath or shower, and for a heightened experience, the tube can be filled with water before pumping. The clear tube allows for visual observation of growth, and it features an easy-to-read ruler for measuring progress.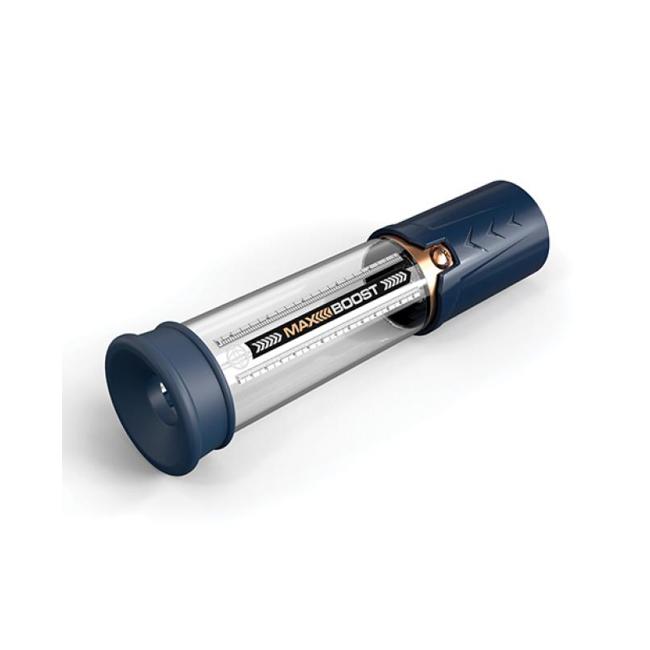 The Max Boost Penis Pump is made from heavy-grade Polycarbonate, ensuring durability and longevity. It comes with a soft and ultra-hygienic premium Elite Silicone sleeve that feels great against the skin and is removable for easy cleaning. To relieve the pressure after use, simply press the quick-release button.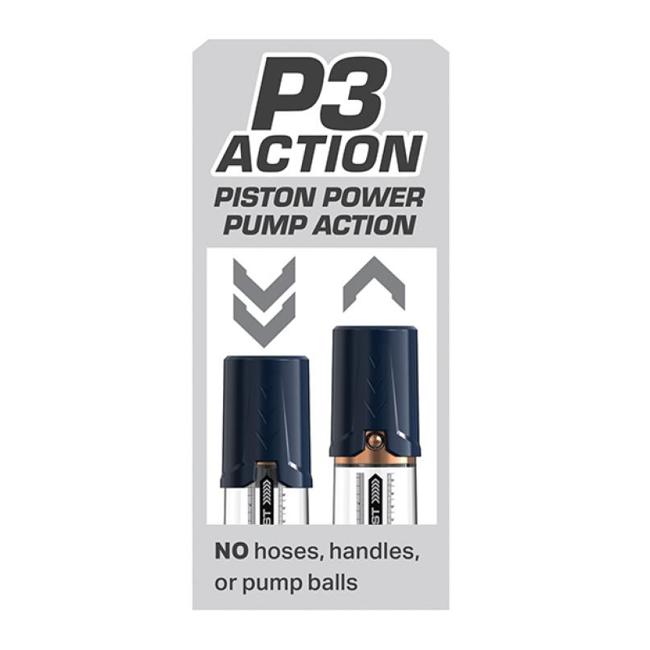 Operating instructions recommend cleaning the pump with an antibacterial cleaner and warm water before and after every use to maintain hygiene.
Categories for this product include Sex Toys for Men, Penis Pumps, ED Pumps, Pumps with Sleeves, Male Pumps, and Health and Beauty Aids. The product is expected to be available until 2023.