Description
The Princess Petite Pleaser Aqua is a sleek and slim rabbit-style vibrator designed for dual stimulation. Unlike traditional rabbit vibrators, the Princess Petite Pleaser has a thinner shaft, making it ideal for those who prefer a smaller girth.
Princess Petite Pleaser Aqua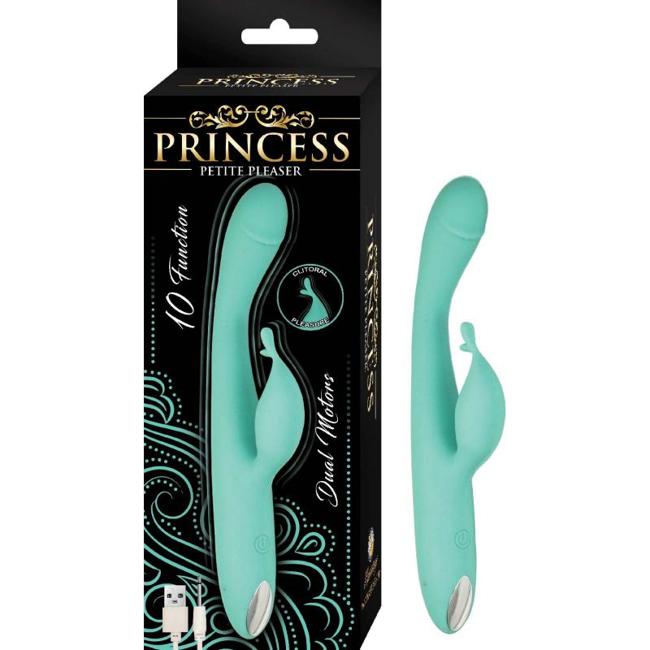 This vibrator features a textured head that is perfect for G-spot or P-spot stimulation, allowing for targeted pleasure. Additionally, it has an external petal-shaped arm that can flutter against the clitoris or perineum, providing extra sensations.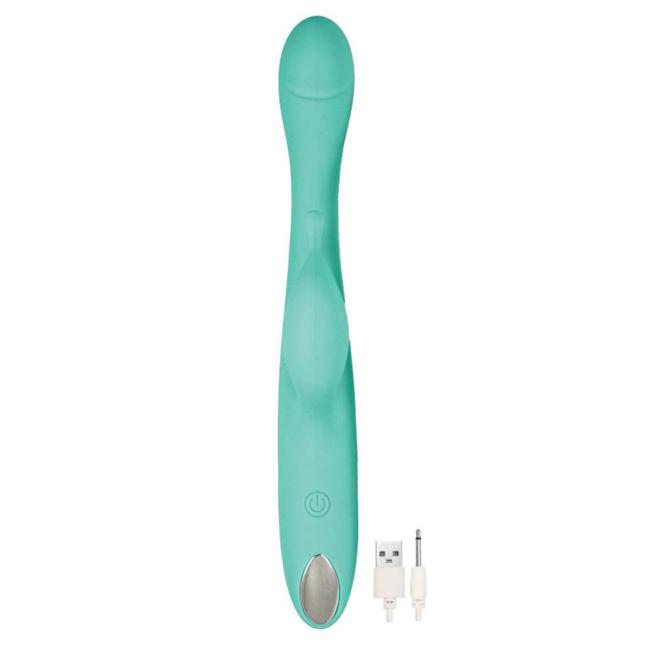 The Princess Petite Pleaser is discreet and quiet, perfect for those who value privacy. It is made from super soft silicone, ensuring a comfortable and pleasurable experience.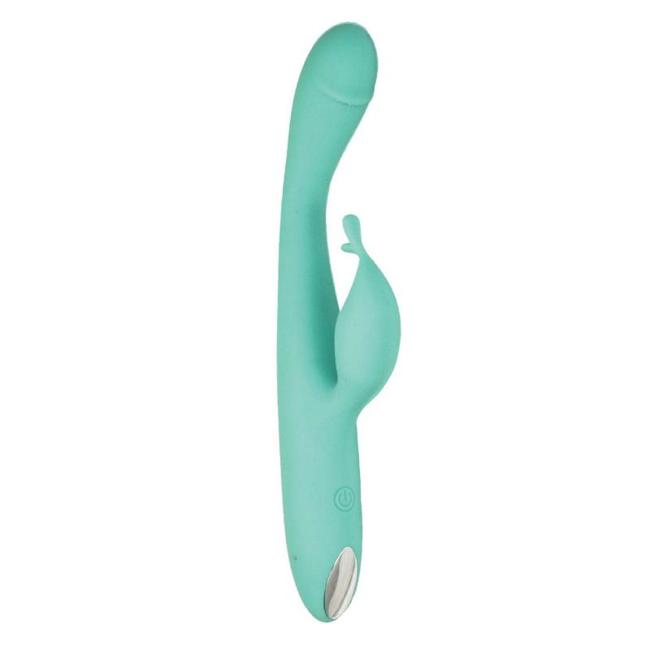 With 10 vibrating functions and dual motors, users have full control over their unique experience. The vibrator is fully rechargeable, eliminating the need for batteries. It charges fully in 1.5 hours and offers 1 hour of continuous use.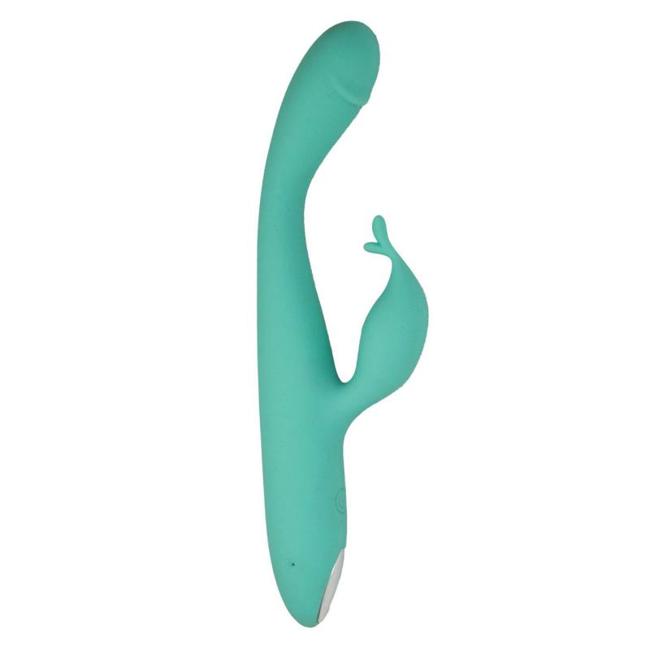 To clean the Princess Petite Pleaser, simply wash it carefully with mild soap and water or use an adult toy cleaner for quicker clean-up. It is also waterproof, allowing for use in the shower or bath.
Overall, the Princess Petite Pleaser Aqua is a versatile and user-friendly vibrator that provides simultaneous stimulation of two erogenous zones. Whether for solo play or with a partner, this vibrator is sure to satisfy your desires.