Description
The Pdx Shower Therapy Milk Me Honey Light is a discreet stroker designed for men. Inspired by nature, this product aims to elevate your self-care routine and provide maximum pleasure.
Pdx Shower Therapy Milk Me Honey Light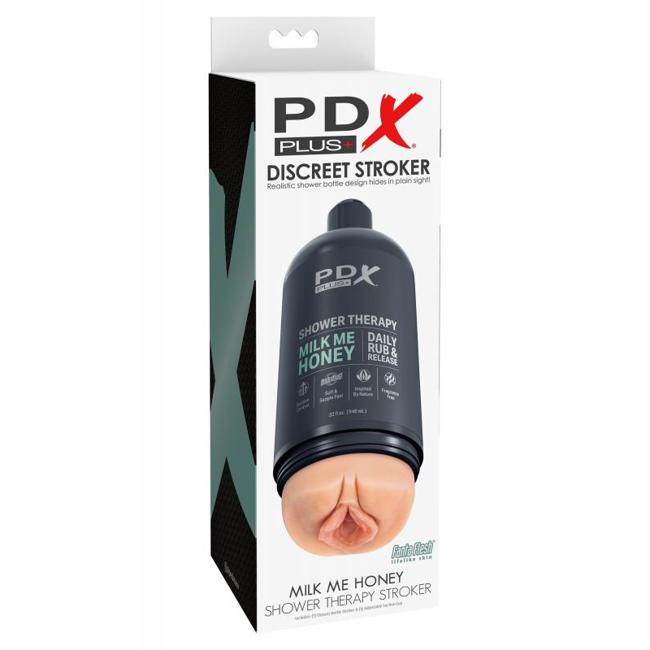 The stroker is cleverly disguised as a shampoo bottle to ensure privacy and discretion. It blends seamlessly into any bathroom setting, leaving no suspicion. The interior sleeve of the stroker features a super detailed skin texture and an intricate tunnel lined with rows of pleasure nubs for added stimulation.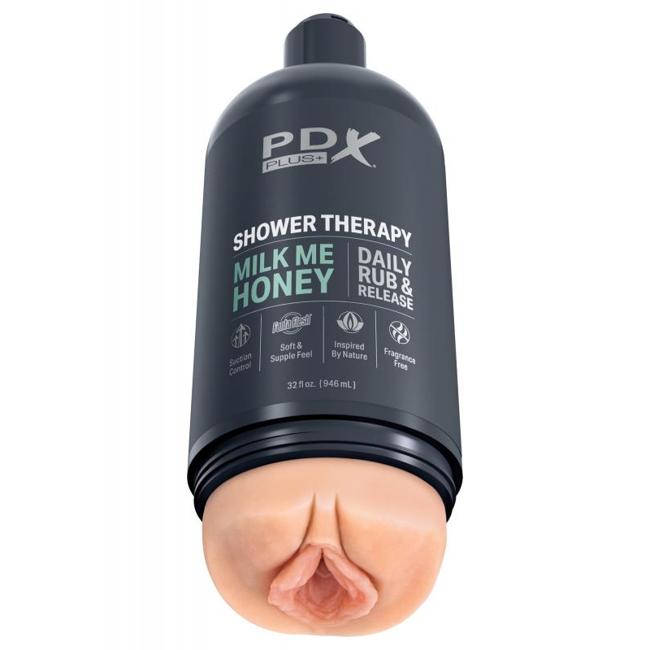 Made with Pipedream Products' signature Fanta Flesh material, the Shower Therapy stroker looks and feels incredibly realistic. It mimics the sensations of the real thing, providing an immersive experience.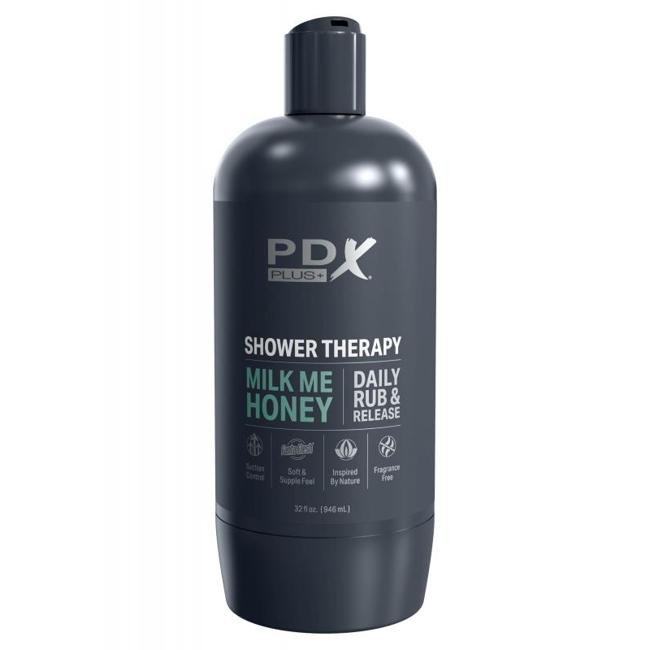 For hands-free enjoyment, the stroker comes with a powerful adjustable suction cup that can be easily attached to any flat surface. This allows for enhanced pleasure and convenience.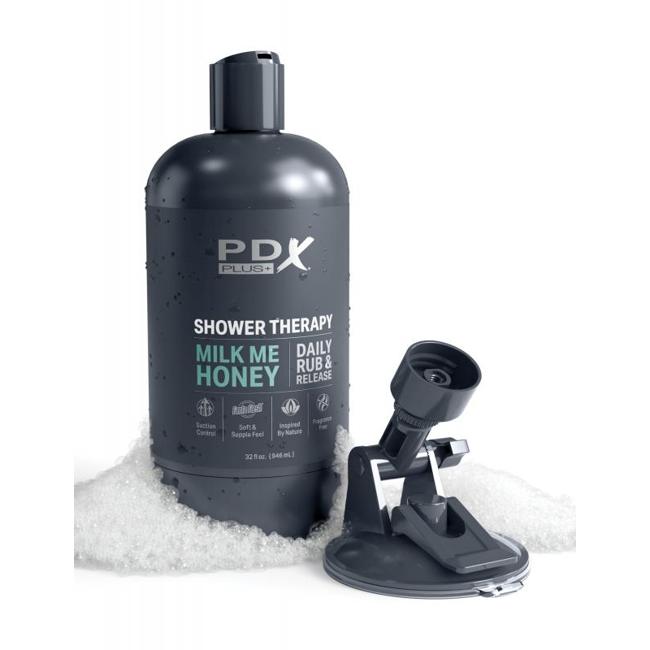 Not only is the Pdx Shower Therapy Milk Me Honey Light discreet, but it is also easy to clean. The sleeve easily detaches from the shower bottle and can be cleaned with antibacterial cleaner and warm water. It is open on both ends for thorough cleaning, and it is recommended to allow it to air dry before re-inserting.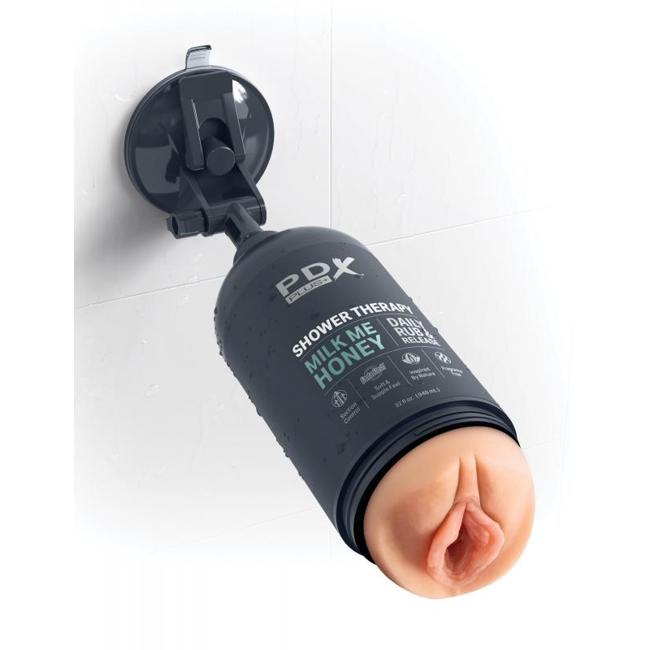 This stroker is perfect for solo play and is categorized under Male Masturbators, Sex Toys for Men, Health, and Beauty Aids, Vagina Strokers, Solo Masturbators, and Pussy Strokers. It is a high-quality product that aims to enhance your pleasure and provide a satisfying experience.