Description
The PDX Elite Fap-O-Matic Pro is a highly advanced male masturbator designed to provide unmatched stimulation and pleasure. It features powerful suction action and vibrating functions to create a personalized and intense experience.
Pdx Elite Fap-O-Matic Pro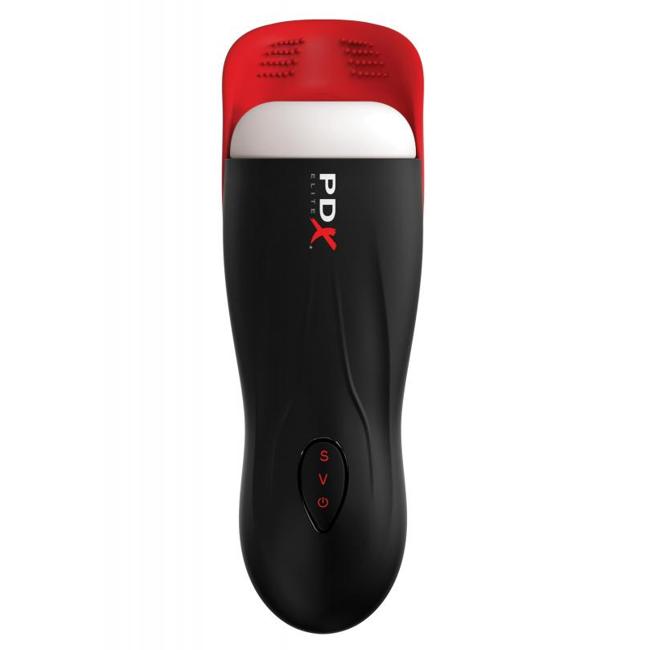 This masturbator is equipped with Intermittent Suction technology, which uses a strong motor to deliver deep suction in five different modes. This automatic suction action not only enhances pleasure but also mimics the sensation of intercourse. The suction is complemented by a soft tongue tickler lined with stimulating pleasure nubs, providing additional pleasure and sensation to the user.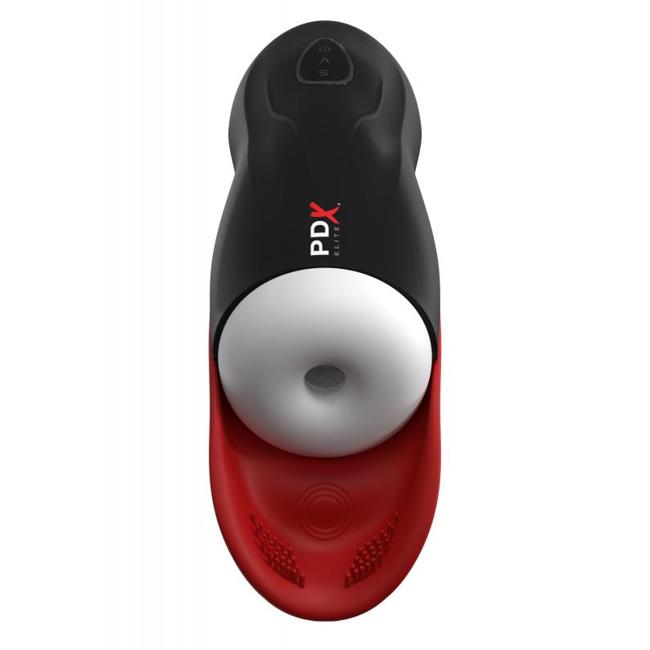 In addition to the suction, the Fap-O-Matic Pro also offers 10 vibration modes for added sensation. These vibrations are strategically positioned to target both the cock and balls, providing a unique and pleasurable experience. The vibrations can be easily customized, allowing users to find their ideal level of intensity.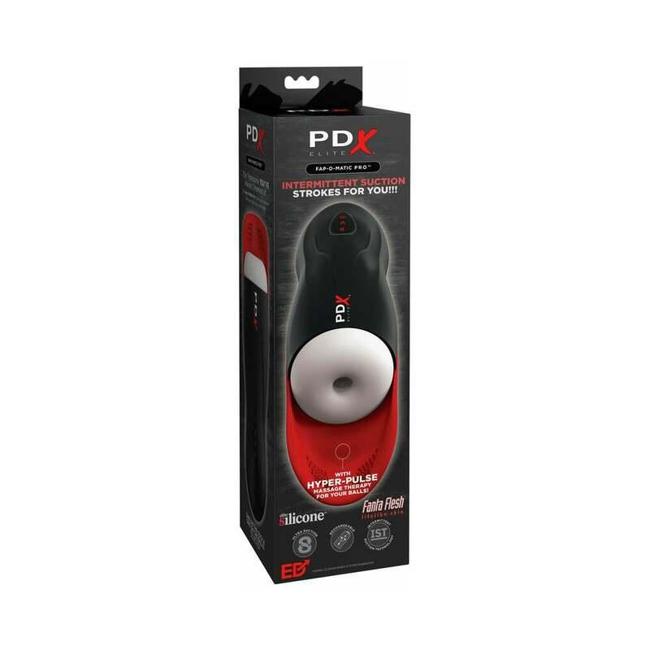 The Fap-O-Matic Pro is made from high-quality Elite Silicone, which is soft, silky to the touch, and easily warms up to body temperature. This material is also easy to clean, ensuring hygiene and longevity of the product.
The masturbator is rechargeable, utilizing a magnetic charger. It has a charge time of 90 minutes, providing up to 40 minutes of continuous use. This feature ensures that the product is always ready for use.
With an overall length of 10.6 inches and a width of 3.5 inches, the Fap-O-Matic Pro offers a comfortable fit for most users. The inner diameter is 2 inches, providing a snug yet pleasurable experience. The penetrable depth is 5 inches, offering ample coverage.
The PDX Elite Fap-O-Matic Pro is a versatile and powerful male masturbator designed to elevate solo pleasure to new heights. It combines suction, vibrations, and stimulating textures to create a customized and intense experience. With its high-quality construction, user-friendly design, and rechargeable capability, this product is suitable for individuals looking to enhance their masturbation sessions.