Description
The Nipple Play Nipple Ring-Silver is a piece of nipple jewelry designed for stimulation and adornment. These nipple rings feature a silver bead on each ring, adding a touch of elegance and sensuality.
Nipple Play Nipple Ring-Silver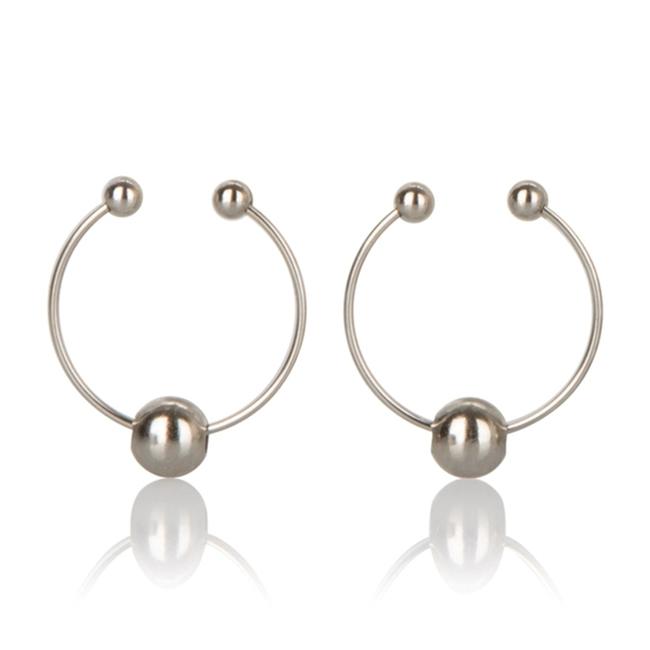 One great feature of these nipple rings is that they are non-piercing, making them accessible and comfortable for individuals who may not want to commit to a permanent piercing. They are designed to provide tantalizing sensations and enhance the overall experience during intimate moments.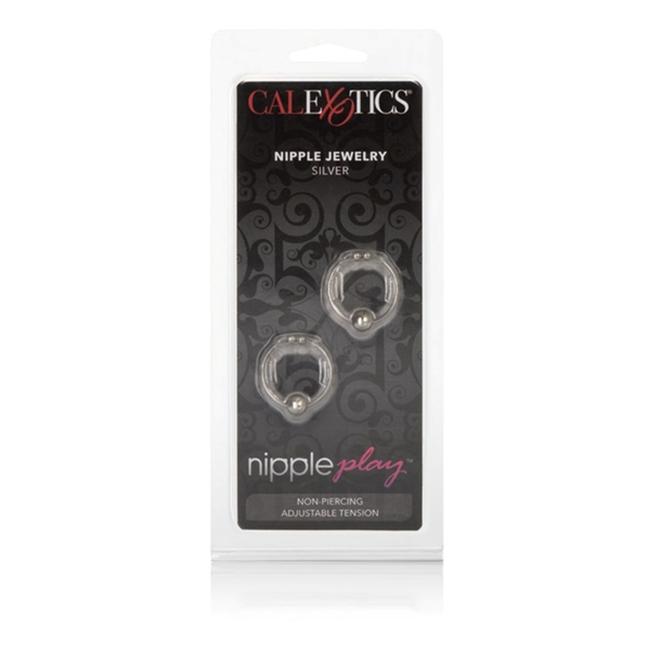 The Nipple Play Nipple Ring-Silver is made from electro-plated steel, ensuring durability and longevity. The material is non-tarnishing and nickel-free, making it suitable for individuals with sensitive skin or allergies. The diameter of the ring is approximately 1.2 inches, providing a secure and comfortable fit for most nipple sizes.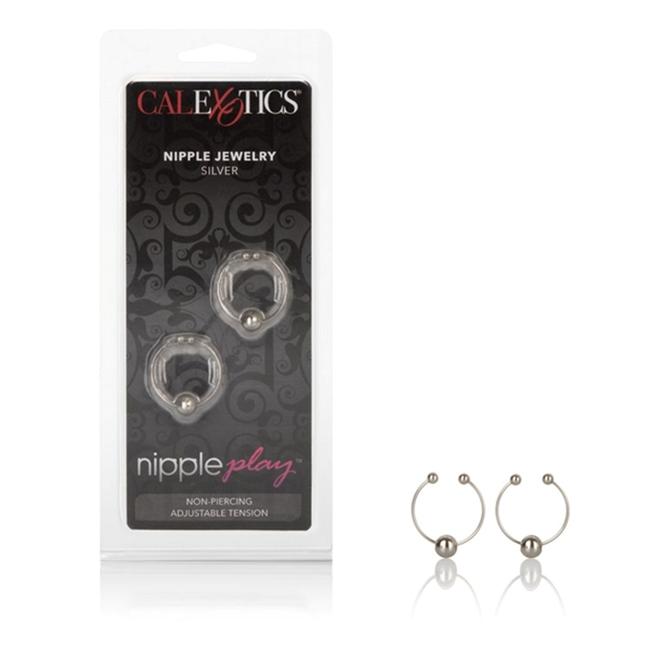 As a regulated product, the Nipple Play Nipple Ring-Silver adheres to legal requirements set forth by 18 U.S.C. 2257. The manufacturing date of the product is September 18, 1997, and the necessary records are available at the address provided. The Custodian of Records is S. Colvin.
The Nipple Play Nipple Ring-Silver falls under the category of Attire & Adornments, specifically meant for women. It is a registered trademark for California Exotic Novelties, a well-known brand specializing in sex toys and sexual wellness products.
Please note that the current packaging does not include a model image on it, but a new package design featuring the Calexotics logo is forthcoming.